Featured Author Event: Nathan Englander in Washington, DC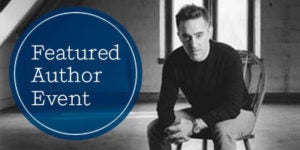 Pulitzer Prize finalist and bestselling author Nathan Englander will be in Washington, DC on Thursday, October 19, to lead a discussion about his second novel, DINNER AT THE CENTER OF THE EARTH (Knopf), a political thriller that unfolds in the highly charged territory of the Israeli-Palestinian conflict and pivots on the complex relationship between a secret prisoner and his guard.  The event takes place at Politics & Prose Bookstore and begins at 7:00 pm.  
Englander has woven a powerful, intensely suspenseful portrait of a nation riven by insoluble conflict, even as the lives of its citizens become fatefully and inextricably entwined–a political thriller of the highest order that interrogates the anguished, violent division between Israelis and Palestinians, and dramatizes the immense moral ambiguities haunting both sides. Who is right, who is wrong–who is the guard, who is truly the prisoner?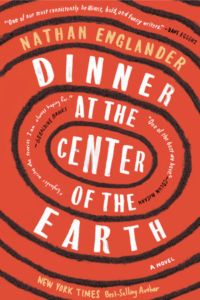 Simply put by NPR, DINNER AT THE CENTER OF THE EARTH is a "glorious…devastating…a beautiful masterpiece." NTK Network also highlights, "The ability to see the world from both Israeli and Palestinian perspectives is what gives DINNER AT THE CENTER OF THE EARTH its optimistic moral center. Both Israelis and Palestinians are faithful to the righteousness of their own cause, but at times, characters can see a way past this most charged of conflicts to a future of peace… Yet while the novel is optimistic, it is also realistic. The violence, and the historical memory of past violence, keeps both sides addicted to carrying out further attacks in the name of retribution. Englander's ability to capture the almost pathological nature to 'get even' shines."
Nathan Englander's first novel was The Ministry of Special Cases, and he is also the author of the story collections For the Relief of Unbearable Urges and What We Talk About When We Talk About Anne Frank—winner of the Frank O'Connor International Short Story Award and finalist for the Pulitzer Prize. His short fiction has been widely anthologized, most recently in 100 Years of the Best American Short Stories. Englander's play, The Twenty-Seventh Man, premiered at the Public Theatre in 2012. He translated the New American Haggadah and co-translated Etgar Keret's Suddenly a Knock on the Door. He is additionally a Distinguished Writer-in-Residence at New York University.
Posted: October 18, 2017