Featured Author Event: Nicola Yoon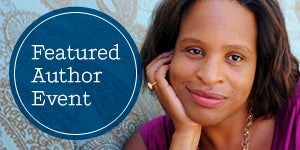 On Friday, December 2 at 7:00 PM, author Nicola Yoon will continue her tour promoting THE SUN IS ALSO A STAR (Delacorte Press), which was recently honored as a National Book Award Finalist, at the Barnes & Noble in Park Slope. Yoon will be joined by fellow RHCB author, Kara Thomas (THE DARKEST CORNERS) and Adam Silvera (MORE HAPPY THAN NOT) to discuss their books with Bustle.com's Books Editor, Cristina Arreola.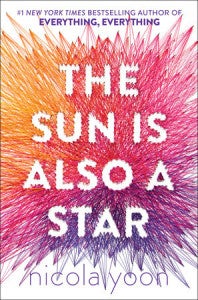 THE SUN IS ALSO A STAR is Yoon's second novel and widely regarded as a stunning follow-up to her 2015 YA hit, EVERYTHING, EVERYTHING, which will make the jump to the big screen in August of 2017 and will star Amandla Stenberg and Nick Robinson.
Buzz for Yoon's second novel was high in the months leading up to the publication of THE SUN IS ALSO A STAR on November 1. It was featured everywhere from The New York Times Book Review and Publishers Weekly's Best of 2016 list, to Entertainment Weekly and People Magazine. It is currently #6 on The New York Times bestsellers list for young adult hardcovers. Kirkus, USA Today, Time Magazine, Buzzfeed, and so many others have all given it glowing reviews.
This book is inspired by Big History (to learn about one thing, you have to learn about everything). In THE SUN IS ALSO A STAR, to understand the characters and their love story, we must know everything around them and everything that came before them that has affected who they are and what they experience.
Two teens–Daniel, the son of Korean shopkeepers, and Natasha, whose family is here illegally from Jamaica–cross paths in New York City on an eventful day in their lives–Daniel is on his way to a college interview with a Yale alum, Natasha is meeting with a lawyer to try and prevent her family's deportation to Jamaica–and fall in love.
In one of this book's many starred reviews, Booklist praised Yoon, saying that THE SUN IS ALSO A STAR is "lyrical and sweeping, full of hope, heartbreak, fate…and the universal beating of the human heart."
Posted: November 29, 2016