Featured Author Event: Orhan Pamuk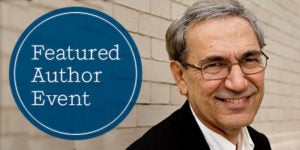 Orhan Pamuk, the first Turkish Nobel Laureate and the author of ten novels, will headline a special Politics & Prose event at  St. Paul's Lutheran Church  in Washington, D.C. on September 28 at 7:00 p.m. Pamuk will present his newest novel THE RED-HAIRED WOMAN (Knopf), in conversation with Azar Nafisi, author of such books as The Republic of Imagination and Reading Lolita in Tehran.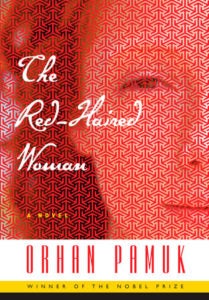 THE RED-HAIRED WOMAN is a beguiling mystery, a tale of family and romance, of east and west, tradition and modernity. A master well digger and his young apprentice are hired to find water on a barren plain. As they struggle in the summer heat, the two will develop a filial bond neither has known before. But in the nearby town, where they buy provisions and take their evening break, the boy will find an irresistible diversion. The Red-Haired Woman, an alluring member of a travelling theatre company, catches his eye and seems as fascinated by him as he is by her. The young man's wildest dream will be realized, but, when in his distraction a horrible accident befalls the well digger, the boy will flee, returning to Istanbul. Only years later will he discover whether he was in fact responsible for his master's death and who the red-headed enchantress was.
Orhan Pamuk was born in Istanbul and his work has been translated into more than sixty languages. Pamuk won the Nobel Prize for Literature in 2006 and his novel My Name Is Red won the 2003 IMPAC Dublin Literary Award.
To add this Featured Author Event to your calendar, click here
Posted: September 26, 2017