Featured Author Event: R. O. Kwon (Denver)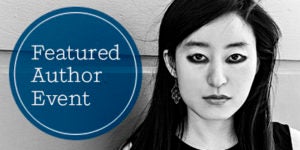 Colorado colleagues take note: Riverhead author R. O. Kwon will be presenting her gripping novel, THE INCENDIARIES, at the Tattered Cover Bookstore in Denver on Saturday, August 11, at 2:00pm. The event will feature Kwon in conversation with journalist, fiction writer, and the former business editor of newyorker.com Vauhini Vara.
Phoebe Lin and Will Kendall meet their first month at the prestigious Edwards University. Phoebe is a glamorous girl who doesn't tell anyone she blames herself for her mother's recent death. Will, on the other hand, is a misfit scholarship boy who transfers to Edwards from Bible College, waiting tables to get by. And the one thing he knows for sure is that he loves Phoebe.
Grief-stricken and guilt-ridden, Phoebe is increasingly drawn into a secretive religious extremist cult founded by charismatic former student John Leal, who has an enigmatic past that involves both North Korea and Phoebe's Korean American family. Meanwhile, Will struggles to confront the fundamentalism he has tried to escape and the obsession consuming Phoebe. When the extremist group bombs several buildings in the name of faith, killing five people, Phoebe disappears. Will devotes himself to finding her, spiraling into obsession himself, seeking answers to what happened to the one he loves and if she could have been responsible for this terrible act of violence.
R. O. Kwon is a National Endowment for the Arts Literature Fellow. Her writing appears or is forthcoming in The Guardian, Vice, Buzzfeed, Time, Noon, Electric Literature, Playboy, and elsewhere. Kwon has received awards from Yaddo, MacDowell, the Bread Loaf Writers' Conference, the Sewanee Writers' Conference, Omi International, the Steinbeck Center, and the Norman Mailer Writers' Colony. Born in South Korea, she has lived most of her life in the United States.
Posted: August 10, 2018