Featured Author Event: Rick Wilson (Washington, D.C.)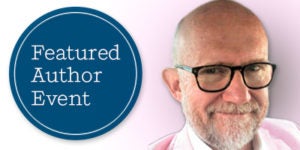 Colleagues in the vicinity of Washington, D.C. take note: Rick Wilson is discussing his new Crown Forum book, RUNNING AGAINST THE DEVIL, on Tuesday, February 4, at Politics and Prose at The Wharf (70 District Square SW). This free event begins at 7:00 p.m. and will conclude with a book signing.
The longtime Republican strategist and bestselling author combines decades of national political experience and insight in his take-no-prisoners analysis of President Donald Trump. With case-by-case detail, Wilson blows the lid off Trump's 2020 Republican war machine, showing the exact strategies and tactics they'll use against the Democratic nominee.
RUNNING AGAINST THE DEVIL is sharply funny, brutally honest, and infused with Wilson's biting commentary. It's a no-nonsense, no-holds-barred road map to making Donald Trump a one-term president.
Rick Wilson is a renowned political strategist, writer, speaker, commentator, and ad-maker. He is the author of the #1 New York Times bestseller Everything Trump Touches Dies. His award-winning column with The Daily Beast is a must-read in the political community. Wilson also writes for The Washington Post, Politico, Rolling Stone, New York Daily News, The Hill, The Bulwark, and The Spectator. Wilson regularly brings his unique insights to CNN, MSNBC, and NPR. He's a frequent guest on Real Time with Bill Maher. Wilson lives in Tallahassee, Florida, with his wife, four dogs, and a nameless cat. They have two grown children.
Posted: February 3, 2020