Featured Author Event: Robert Crais (Pasadena, CA)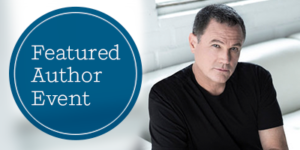 Colleagues in the vicinity of Pasadena, California are invited to attend a free event on Wednesday, August 7, at Vroman's Bookstore, where #1 New York Times bestselling author Robert Crais will be discussing his new crime novel A DANGEROUS MAN (G.P. Putnam's Sons). There will be a reading, Q&A, and book signing in addition to his talk, which begins at 7:00 pm.
The bestselling, award-winning master of the crime genre delivers a brilliant new novel, with one of Joe Pike's most perilous cases. Joe didn't expect to rescue a woman the day he went to the bank, same as anyone goes to the bank, and returned to his Jeep. But when Isabel Roland, the young teller who helped him, steps out of the bank on her way to lunch, Joe is on hand when two men abduct her. Joe chases them down, and the two men are arrested. But instead of putting the drama to bed, the arrests are only the beginning of trouble for Joe and Izzy.
After posting bail, the two abductors are murdered and Izzy disappears. Pike calls on his friend, Elvis Cole, to help learn the truth. What Elvis uncovers is a twisted family story that involves corporate whistleblowing, huge amounts of cash, the Witness Relocation Program, and a long line of lies. But what of all that did Izzy know? Is she a perpetrator or a victim? And how far will Joe go to find out?
Robert Crais is the #1 New York Times bestselling author of twenty novels, sixteen of them featuring private investigator Elvis Cole and his laconic ex-cop partner, Joe Pike. Before writing his first novel, Crais spent several years writing scripts for such major television series as Hill Street Blues, Cagney & Lacey, Miami Vice, Quincy, Baretta, and L.A. Law. He received an Emmy nomination for his work on Hill Street Blues, and one of his standalone novels, Hostage, was made into a movie starring Bruce Willis. His novels have been translated into forty-two languages and are bestsellers around the world. A native of Louisiana, he lives in Los Angeles.
Posted: August 5, 2019