Featured Author Event: Tara Clancy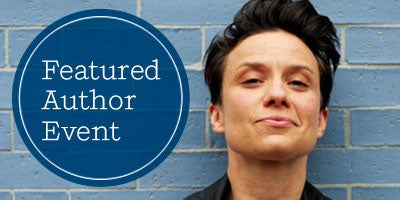 Fifth-generation New Yorker, third-generation bartender, and first-generation author, Tara Clancy presents her electric, one-of-a-kind memoir, THE CLANCYS OF QUEENS  (Crown Archetype/Broadway), at Books Are Magic in Brooklyn on Tuesday, September 5, at 7:30 p.m. Tara will be joined by PEN/Faulkner Award-winning writer Atticus Lish, author of Preparation for the Next Life.  Admission is free. 
Tara was raised in three wildly divergent homes: a converted boat shed in working class Queens, a geriatric commune of feisty, Brooklyn-born Italians, and a sprawling Hamptons estate she visited every other weekend. This childhood triptych comes to life in THE CLANCYS OF QUEENS.
Her memoir has earned acclaim from authors and reviewers alike. "An intimate coming-of-age chronicle…[from] a sharp-tongued, hip-hop-loving sneaker enthusiast whose relentless attempts at disrupting the tranquility of nearly every situation make up the bulk of the antics in the book's 21-year sprawl… The heart of Clancy's thoroughly enjoyable narrative lies in her examination of life in the spaces between social classes, and the threads of humanity shared equally by the local pothead high schoolers, antique-collection Hamptons businessmen, and the Irish-American cops of New York City." (Publishers Weekly)
Tara Clancy was born in Queens and her writing has appeared in The New York Times, The Paris Review Daily, The New York Times Magazine, and The Rumpus. She has told several stories on The Moth Radio Hour, and has hosted their live shows in New York City and throughout the country.
Learn more about Tara  on her website and click here to add this Featured Author Event to your calendar.
Posted: August 31, 2017