Featured Author Event: Vanessa Hua (San Francisco)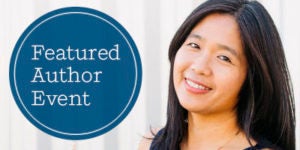 Colleagues in the Bay Area are invited to experience a celebration of diverse new literary voices. Vanessa Hua, San Francisco Chronicle columnist and author of the debut novel, A RIVER OF STARS (Ballantine), will be featured on a "Diverse Voices in Publishing" panel at Book Passage in San Francisco on Wednesday, August 29. Other panelists include Riverhead author R. O. Kwon (THE INCINDIARIES) and Doubleday author Ingrid Rojas Contreras (FRUIT OF THE DRUNKEN TREE). Also joining for this evening event will be authors Crystal Hana Kim and Lillian Li. Beginning at 7:00 p.m., the writers will each read from their debut novels, examining identity, family, and more.
Hua's A RIVER OF STARS is an entertaining, wildly unpredictable adventure, told with empathy and wit about modern-day motherhood, immigration, and identity. The story revolves around a pregnant Chinese woman who makes her way to California and stakes a claim to the American dream. Hua presents a vivid examination of home and belonging, and a moving portrayal of a woman determined to build her own future.
Vanessa Hua is a columnist for the San Francisco Chronicle and also the author of a short story collection, Deceit and Other Possibilities. For two decades, she has been writing, in journalism and fiction, about Asia and the Asian diaspora. She has received a Rona Jaffe Foundation Writers' Award, the Asian/Pacific American Award for Literature, the San Francisco Foundation's James D. Phelan Award, and a Steinbeck Fellowship in Creative Writing, as well as honors from the Society of Professional Journalists and the Asian American Journalists Association. Her work has appeared in publications including The New York Times, The Atlantic, and The Washington Post.
Posted: August 27, 2018