Featured Author Event: W. Kamau Bell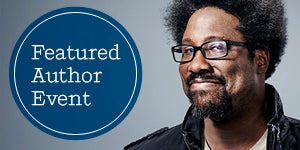 Dutton author W. Kamau Bell is launching his new book THE AWKWARD THOUGHTS OF W. KAMAU BELL at the Bell House in Brooklyn this coming Tuesday 5/2, and bestselling Blue Rider author Chuck Klosterman will be moderating. Doors open at 7 pm and the show begins at 8 pm. Tickets can be purchased here. A copy of the book, which goes on sale May 2,  is included in the $27 ticket price.
You may know W. Kamau Bell from his standup specials or tours. Or perhaps from one of his podcasts, Politically Re-Active or Denzel Washington is the Greatest Actor of All Time Period. More than likely, if you aren't a podcast or standup fan, you know him from a particular episode of his Emmy-nominated hit show on CNN, United Shades of America, in which Kamau—a 6'4' Black man—attended a Ku Klux Klan cross burning and met with their imperial wizard… in the middle of the woods…at night… all in order to start a dialogue.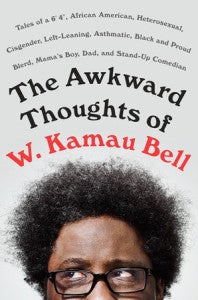 This is just one of the reasons Vanity Fair named Kamau one of their "Daring 25" and The New York Times called him, "the most promising new talent in political comedy in many years." It's also one of the reasons Dutton is thrilled to publish his first book, in a climate where his message and singular brand of sociopolitical humor is more necessary than ever before.
THE AWKWARD THOUGHTS OF W. KAMAU BELL: Tales of a 6′ 4″, African American, Heterosexual, Cisgender, Left-Leaning, Asthmatic, Black and Proud Blerd, Mama's Boy, Dad, and Stand-Up Comedian is a humorous, well-informed take on the world today, tackling a wide range of issues.  Kamau firmly believes in the power of awkward conversations to initiate change. "Awkward is a feeling that we are taught to run from," he says. "But as a Black person, I really feel like every change we have had for the better in America began with awkward conversations. The biggest thing that white people can do now is really get comfortable having conversations about race and racism in this country. And the way you get comfortable is that first, you get awkward by putting yourself in the middle of it."
Posted: May 1, 2017