Featured Author Event: Yaa Gyasi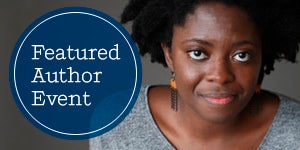 On Thursday, August 18 at 7:30pm, author Yaa Gyasi will present her acclaimed New York Times bestseller HOMEGOING (Knopf) at Greenlight Bookstore in Brooklyn. Fellow Penguin Random House author Imbolo Mbue (BEHOLD THE DREAMERS) will be introducing Gyasi's presentation.
HOMEGOING, Yaa Gyasi's first novel, quickly made its way onto several must-read lists of 2016 including the Wall Street Journal's "Most Exciting Fiction Reads," Elle Magazine's "19 Summer Books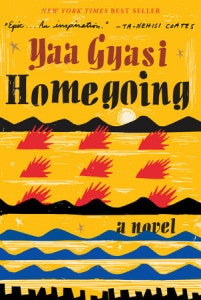 That Everyone Will Be Talking About," and The Millions' "Most Anticipated Books of 2016." The book traces the story of two half-sisters who were involuntarily separated, with one sold into slavery and the other married to a British slaver. Gyasi elucidates the legacy of slavery as she follows the descendants of each sister from the plantations of the South, all the way through present day. Acclaimed author of BETWEEN THE WORLD AND ME, Ta-Nehisi Coates says of the book "I think I needed to read a book like this to remember what is possible. I think I needed to remember what happens when you pair a gifted literary mind to an epic task. HOMEGOING is an inspiration."
Introducing Gyasi will be Imbolo Mbue, author of the forthcoming novel BEHOLD THE DREAMERS (Random House). In BEHOLD THE DREAMERS, Mbue beautifully writes of a Cameroonian family's path to living the American dream as immigrants, pulling from her own experiences as a Cameroonian native. In both of their debut novels, Gyasi and Mbue present readers with the opportunity to view race, class, and the world in a new light.
Posted: August 15, 2016