Featured Author Event: Yrsa Daley-Ward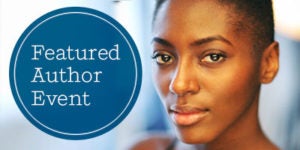 Celebrated poet Yrsa Daley-Ward will appear at The Strand to discuss, read and sign copies of BONE (Penguin Books), her poignant collection of poems about the heart, life, and the inner self.  The event will be held  in The Strand's Rare Book Room on Tuesday, October 10, 7:00 – 8:00 pm. 
From navigating the oft competing worlds of religion and desire, to balancing society's expectations with the raw experience of being a woman in the world; from detailing the experiences of growing up as a first generation black British woman, to working through situations of dependence and abuse; from finding solace in the echoing caverns of depression and loss, to exploring the vulnerability and redemption in falling in love, each of the raw and immediate poems in Daley-Ward's BONE resonates to the core of what it means to be human.
Among the high praise the author and her book have received: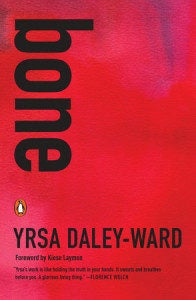 [Yrsa Daley-Ward] is at the realm of a new wave of contemporary poets who inspire an unprecedented level of empathy and accessibility through their honest and raw approach. . . . [A] powerful collection of a woman facing tumultuous inner and external battles head on, delivered with a hard-hitting directness, yet with inflections of optimism throughout that are bound to touch readers to their core."
—i-D Magazine
"Yrsa's work is like holding the truth in your hands. It sweats and breathes before you. A glorious living thing."
—Florence Welch, of Florence + the Machine
Yrsa Daley-Ward is a writer and poet of mixed West Indian and West African heritage. Born to a Jamaican mother and a Nigerian father, Yrsa was raised by her devout Seventh Day Adventist grandparents in the small town of Chorley in the North of England. She splits her time between London and Los Angeles.
Posted: October 6, 2017