Featured Author Event: Zadie Smith (Manhattan)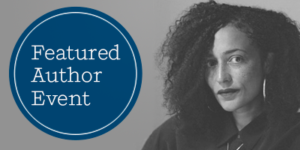 All Penguin Random House employees are invited to see and hear Zadie Smith discuss her new collection of short stories, GRAND UNION—on sale from Penguin Press on October 8—at Barnes & Noble at Union Square on October 8. The event begins at 7:00 PM. Tickets include a copy of GRAND UNION and may be purchased here. Zadie will be joined in conversation with Vinson Cunningham of The New Yorker. After the program, she will sign books.
In her first short story collection, Zadie Smith combines her power of observation and her inimitable voice to mine the fraught and complex experience of life in the modern world. Featuring eleven completely new and unpublished stories, alongside some of her best-loved pieces from The New Yorker, Paris Review, and Granta, Zadie presents a rich and varied collection of fiction. Moving across genres and perspectives, from the historic to the vividly current to the slyly dystopian, GRAND UNION is a sharp and prescient collection about time and place, identity and rebirth, the persistent legacies that haunt our present selves, and the uncanny futures that rush up to meet us.
Zadie Smith is the author of the novels White Teeth, The Autograph Man, On Beauty, NW, and Swing Time, as well as a novella, The Embassy of Cambodia, and two collections of essays, Changing My Mind and Feel Free. She currently lives in New York, where she is a professor of fiction at New York University. She is also the editor of The Book of Other People. She is a regular contributor to The Guardian, The New Yorker, and The New York Review of Books. Grand Union is her first collection of short stories.
Posted: October 2, 2019