Friday Listening: June is Audiobook Month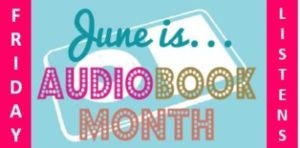 Did you know that June is Audiobook Month? As the recent Audio Publishers Association survey revealed, 50% of Americans have now listened to an audiobook. Readers who love print books love audiobooks, too, and book clubs often supplement their reading with audio. The advent of podcasts has revived the oral tradition for a new generation and the stigma is off… audiobook listening is not cheating! Here are some of the best new releases for your weekend and summer road trip listening: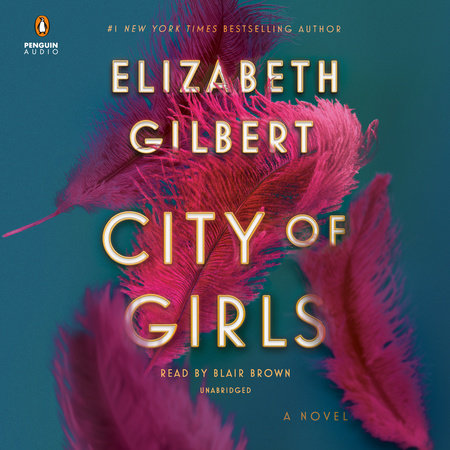 CITY OF GIRLS: A NOVEL by Elizabeth Gilbert; Narrated by Blair Brown
Published this week! Beloved author Elizabeth Gilbert returns to fiction with a unique love story set in the New York City theater world during the 1940s. Told from the perspective of an older woman as she looks back on her youth with both pleasure and regret (but mostly pleasure), City of Girls explores themes of female sexuality and promiscuity, as well as the idiosyncrasies of true love.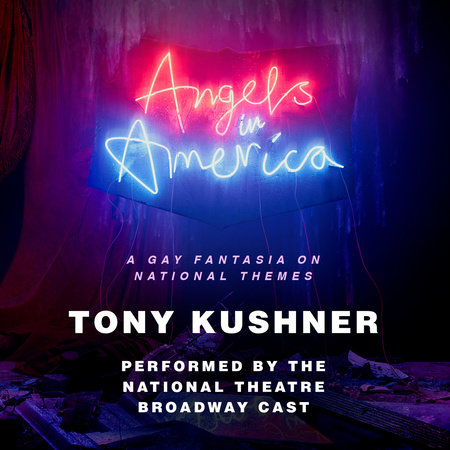 ANGELS IN AMERICA: A GAY FANTASIA ON NATIONAL THEMES by Tony Kushner; Narrated by Andrew Garfield, Nathan Lane, Denise Gough and Susan Brown
Presenting an original audiobook performance of the Pulitzer Prize-winning play, starring the cast of the National Theatre's 2018 Broadway revival. In this production, adapted especially for the listening experience, Andrew Garfield, Nathan Lane, and the entire cast recreate their acclaimed performances from the 2018 Tony Award-winning National Theatre revival of "Angels in America: A Gay Fantasia" on National Themes. With narration by Bobby Cannavale and Edie Falco, and a musical score by Adrian Sutton, this audiobook is a compelling and immersive theatrical listening experience.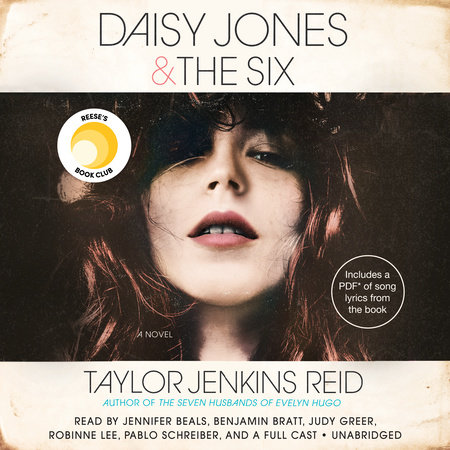 DAISY JONES & THE SIX: A NOVEL by Taylor Jenkins Reid; Narrated by Judy Greer, Pablo Schreiber, Jennifer Beals and Benjamin Bratt
A gripping novel about the whirlwind rise of an iconic 1970s rock group and their beautiful lead singer, revealing the mystery behind their infamous breakup.
Daisy is a girl coming of age in L.A. in the late sixties, sneaking into clubs on the Sunset Strip, sleeping with rock stars, and dreaming of singing at the Whisky a Go Go. The sex and drugs are thrilling, but it's the rock 'n' roll she loves most. By the time she's twenty, her voice is getting noticed, and she has the kind of heedless beauty that makes people do crazy things.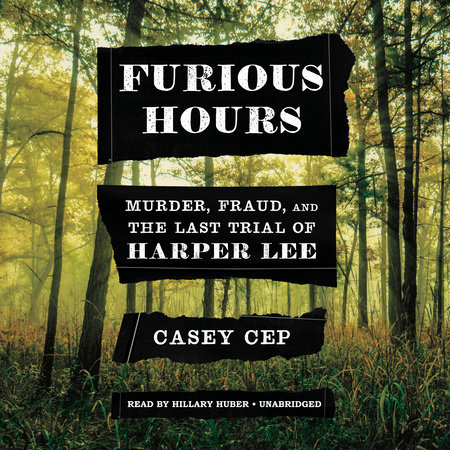 FURIOUS HOURS: MURDER, FRAUD, AND THE LAST TRIAL OF HARPER LEE by Casey Cep; Narrated by Hillary Huber
In Furious Hours, Casey Cep unravels the mystery surrounding Harper Lee's first and only work of nonfiction, and the shocking true crimes at the center of it. At the same time, she offers a deeply moving portrait of one of the country's most beloved writers and her struggle with fame, success, and the mystery of artistic creativity.
FOR YOUNGER LISTENERS
THEODORE BOONE: THE ACCOMPLICE by John Grisham; Narrated by Richard Thomas
Theodore Boone is back on the case in an all-new adventure! Bestselling author John Grisham delivers a legal thriller for a new generation of readers.Theo has been worried about his good friend Woody Lambert. Woody is struggling at school and making bad choices. But when Woody is arrested—an unwitting accomplice to armed robbery—Theo knows he is innocent. Racing the clock while Woody sits in jail, Theo will do everything in his power to help his friend and save Woody from an unforgiving system where justice is not equal for all.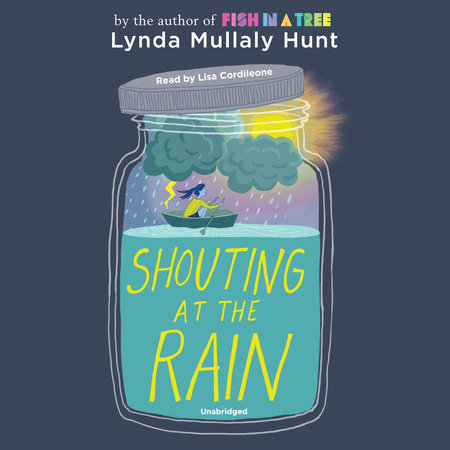 SHOUTING AT THE RAIN by Lynda Mullaly Hunt; Narrated by Lisa Cordileone
From the author of the New York Times bestseller Fish in a Tree
Delsie loves tracking the weather—lately, though, it seems the squalls are in her own life. She's always lived with her kindhearted Grammy, but now she's looking at their life with new eyes and wishing she could have a "regular family." As her new friend Ronan and Delsie traipse around Cape Cod on their adventures, they both learn what it means to be angry versus sad, broken versus whole, and abandoned versus loved. And that, together, they can weather any storm.
For more on these and related titles visit the collection, June is Audiobook Month
---
There's a Book for That! is brought to you by Penguin Random House's Sales department. Please follow our Tumblr by clicking here—and share this link with your accounts: theresabookforthat.tumblr.com. Thank you!
Did you see something on the news or read about something on your commute? Perhaps you noticed something trending on Twitter? Did you think: "There's a book for that!"? Then please, send it our way at theresabookforthat@penguinrandomhouse.com
Posted: June 7, 2019