Friday Listens: Anti-Racist Audiobooks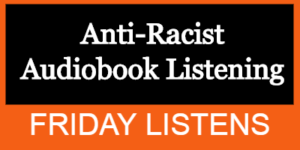 June is audiobook month, but beyond that, listening is a critical skill for empathy and growth – each and every day. We all have a responsibility to unite against racism and injustice. The audiobooks below offer a starting place for listeners of all ages to build understanding as we work to become better, well-informed citizens and allies. #BlackLivesMatter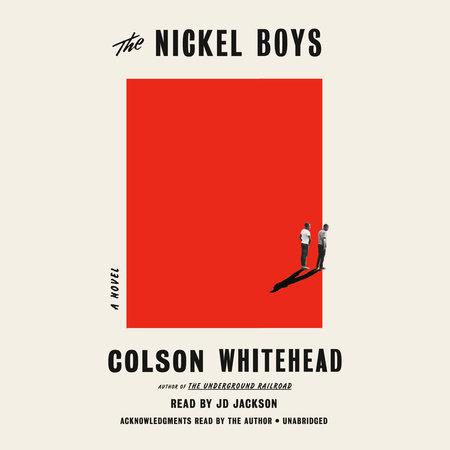 THE NICKEL BOYS by Colson Whitehead; Read by Colson Whitehead and J.D. Jackson
WINNER OF THE PULITZER PRIZE
Based on the real story of a reform school that operated for 111 years and warped the lives of thousands of children, The Nickel Boys is a devastating, driven narrative. Colson Whitehead brilliantly dramatizes another strand of American history through the story of two boys sentenced to a hellish reform school in Jim Crow-era Florida.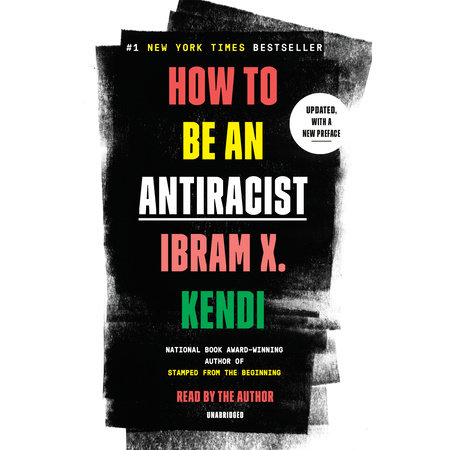 HOW TO BE AN ANTIRACIST by Ibram X. Kendi; Read by the author
Antiracism is a transformative concept that reorients and reenergizes the conversation about racism—and, even more fundamentally, points us toward liberating new ways of thinking about ourselves and each other. Kendi weaves an electrifying combination of ethics, history, law, and science with his own personal story of awakening to antiracism. This is an essential work for anyone who wants to go beyond the awareness of racism to the next step: contributing to the formation of a just and equitable society.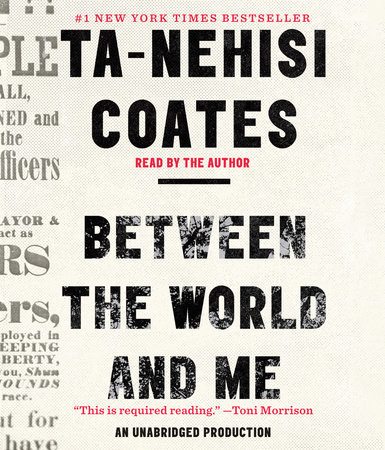 BETWEEN THE WORLD AND ME by Ta-Nehisi Coates; Read by the author
NATIONAL BOOK AWARD WINNER
Hailed by Toni Morrison as "required reading," Between the World and Me pivots from the biggest questions about American history and ideals to the most intimate concerns of a father for his son, Ta-Nehisi Coates offers a powerful new framework for understanding our history and current crisis. Americans have built an empire on the idea of "race," a falsehood that damages us all but falls most heavily on the bodies of black women and men—bodies exploited through slavery and segregation, and, today, threatened, locked up, and murdered out of all proportion. What is it like to inhabit a black body and find a way to live within it? And how can we all honestly reckon with this fraught history and free ourselves from its burden?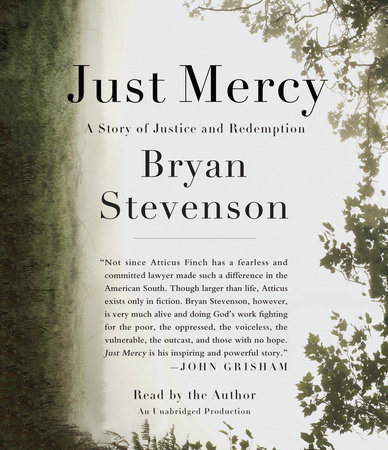 JUST MERCY: A STORY OF JUSTICE AND REDEMPTION by Bryan Stevenson; Read by the author
Winner of the Carnegie Medal for Excellence in Nonfiction • Winner of the NAACP Image Award for Nonfiction • Winner of a Books for a Better Life Award•NOW A MAJOR MOTION PICTURE STARRING MICHAEL B. JORDAN AND JAMIE FOXX
Just Mercy is at once an unforgettable account of an idealistic, gifted young lawyer's coming of age, a moving window into the lives of those he has defended, and an inspiring argument for compassion in the pursuit of true justice. Click here for the Young Adult adaptation.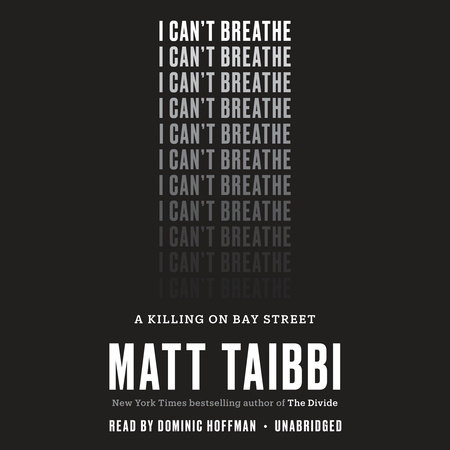 I CAN'T BREATHE: A KILLING ON BAY STREET by Matt Taibbi; Read by Dominic Hoffman
NAMED ONE OF THE TEN BEST BOOKS OF THE YEAR BY THE WASHINGTON POST
On July 17, 2014, a forty-three-year-old black man named Eric Garner died on a Staten Island sidewalk after a police officer put him in what has been described as an illegal chokehold during an arrest for selling bootleg cigarettes. The final moments of Garner's life were captured on video and seen by millions. His agonized last words, "I can't breathe," became a rallying cry for the nascent Black Lives Matter protest movement. A grand jury ultimately declined to indict the officer who wrestled Garner to the pavement. Matt Taibbi's deeply reported retelling of these events liberates Eric Garner from the abstractions of newspaper accounts and lets us see the man in full—with all his flaws and contradictions intact. A masterly narrative of urban America and a scathing indictment of the perverse incentives built into our penal system, I Can't Breathe drills down into the particulars of one case to confront us with the human cost of our broken approach to dispensing criminal justice.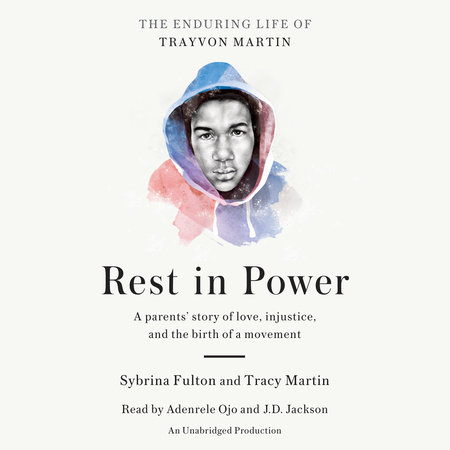 REST IN POWER: THE ENDURING LIFE OF TRAYVON MARTIN by Sybrina Fulton, Tracy Martin; Read by by Adenrele Ojo, J. D. Jackson
Trayvon Martin's parents take listeners beyond the news cycle with an account only they could give: the intimate story of a tragically foreshortened life and the rise of a movement.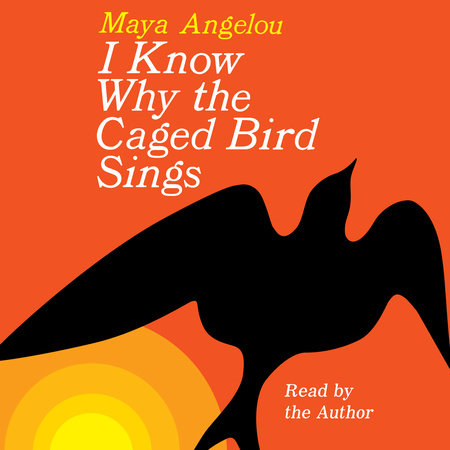 I KNOW WHY THE CAGED BIRD SINGS by Maya Angelou; Read by the author
Maya Angelou's debut memoir is a modern American classic beloved worldwide. Her life story is told in the documentary film And Still I Rise, as seen on PBS's American Masters.
Sent by their mother to live with their devout, self-sufficient grandmother in a small Southern town, Maya and her brother, Bailey, endure the ache of abandonment and the prejudice of the local "powhitetrash." At eight years old and back at her mother's side in St. Louis, Maya is attacked by a man many times her age—and has to live with the consequences for a lifetime. Years later, in San Francisco, Maya learns that love for herself, the kindness of others, her own strong spirit, and the ideas of great authors ("I met and fell in love with William Shakespeare") will allow her to be free instead of imprisoned.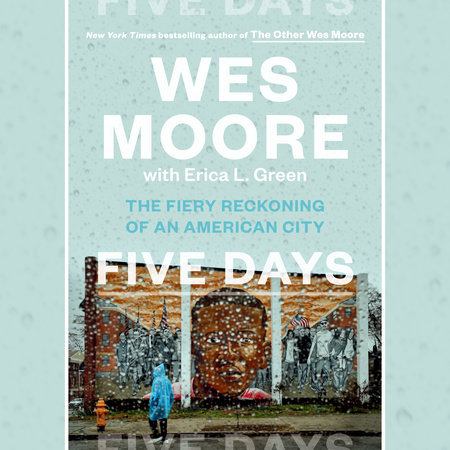 FIVE DAYS: THE FIERY RECKONING OF AN AMERICAN CITY by Wes Moore, Erica L. Green; Read by Wes Moore
When Freddie Gray was arrested for possessing an "illegal knife" in April 2015, he was, by eyewitness accounts that video evidence later confirmed, treated "roughly" as police loaded him into a vehicle. By the end of his trip in the police van, Gray was in a coma from which he would never recover. In the wake of a long history of police abuse in Baltimore, this killing felt like the final straw—it led to a week of protests, then five days described alternately as a riot or an uprising that set the entire city on edge and caught the nation's attention. This is a kaleidoscopic account of five days in the life of a city on the edge, told through eight characters on the front lines of the uprising that overtook Baltimore and riveted the world. Available on June 23rd.
FOR YOUNGER LISTENERS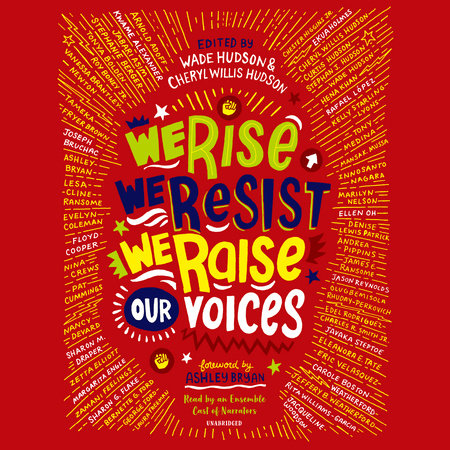 WE RISE, WE RESIST, WE RAISE OUR VOICES by Wade Hudson, Cheryl Willis Hudson; Read by Bahni Turpin, Guy Lockard, January LaVoy, Dominic Hoffman et al…
Featuring poems, letters, personal essays, songs, and other works from such industry leaders as Jacqueline Woodson (Brown Girl Dreaming), Jason Reynolds (All American Boys), Kwame Alexander (The Crossover), Andrea Pippins (I Love My Hair), Sharon Draper (Out of My Mind), Rita Williams-Garcia (One Crazy Summer), Ellen Oh (cofounder of We Need Diverse Books), and more, this anthology empowers the nation's youth to listen, learn, and build a better tomorrow.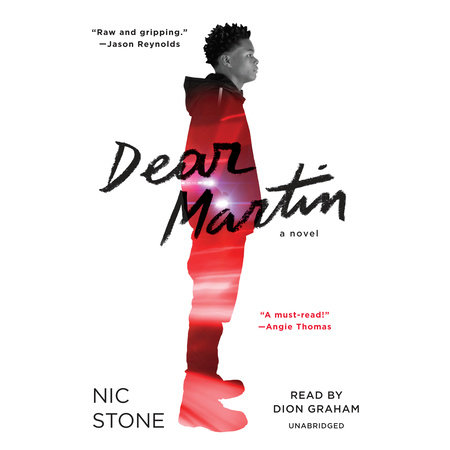 DEAR MARTIN by Nic Stone; Read by Dion Graham
Justyce McAllister is a good kid, an honor student, and always there to help a friend—but none of that matters to the police officer who just put him in handcuffs. Despite leaving his rough neighborhood behind, he can't escape the scorn of his former peers or the ridicule of his new classmates. Justyce looks to the teachings of Dr. Martin Luther King Jr. for answers. But do they hold up anymore? He starts a journal to Dr. King to find out. Then comes the day Justyce goes driving with his best friend, Manny, windows rolled down, music turned up—way up, sparking the fury of a white off-duty cop beside them. Words fly. Shots are fired. Justyce and Manny are caught in the crosshairs. In the media fallout, it's Justyce who is under attack.
THE STARS BENEATH OUR FEET by David Barclay Moore; Read by the author and Nile Bullock
A boy tries to steer a safe path through the projects in Harlem in the wake of his brother's death in this outstanding debut novel that celebrates community and creativity. Winner of the Coretta Scott King John Steptoe Award for New Talent and soon to be a major motion picture directed by Michael B. Jordan! David Barclay Moore paints a powerful portrait of a boy teetering on the edge—of adolescence, of grief, of violence—and shows how Lolly's inventive spirit helps him build a life with firm foundations and open doors.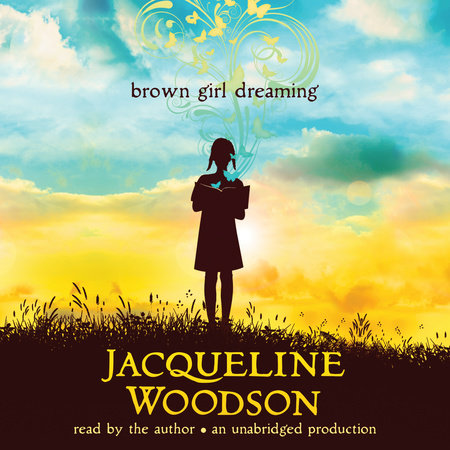 BROWN GIRL DREAMING by Jacqueline Woodson; Read by the author
Raised in South Carolina and New York, Woodson always felt halfway home in each place. In vivid poems, she shares what it was like to grow up as an African American in the 1960s and 1970s, living with the remnants of Jim Crow and her growing awareness of the Civil Rights movement. Touching and powerful, each poem is both accessible and emotionally charged, each line a glimpse into a child's soul as she searches for her place in the world. Woodson's eloquent poetry also reflects the joy of finding her voice through writing stories, despite the fact that she struggled with reading as a child. Her love of stories inspired her and stayed with her, creating the first sparks of the gifted writer she was to become.
For more audiobooks on racism and justice visit the collection Black Lives Matter
---
There's a Book for That! is brought to you by Penguin Random House's Sales department. Please follow our Tumblr by clicking here—and share this link with your accounts: theresabookforthat.tumblr.com. Thank you!
Did you see something on the news or read about something on your commute? Perhaps you noticed something trending on Twitter? Did you think: "There's a book for that!"? Then please, send it our way at theresabookforthat@penguinrandomhouse.com
Posted: June 5, 2020