Friday Reads: Asian American Rom Coms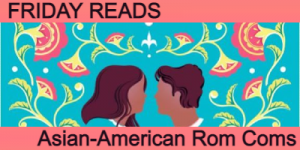 In the mood for some light-hearted, yet big-hearted escape this weekend? We are playing matchmaker! Look no further than these super popular new and bestselling Asian American romantic comedies for adult and young adult readers: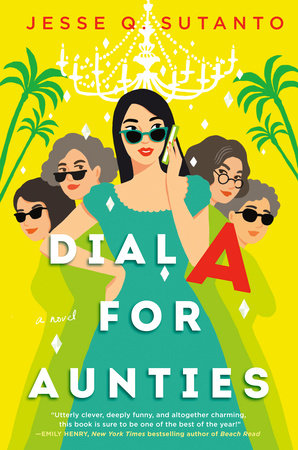 DIAL A FOR AUNTIES by Jesse Q. Sutanto
A hilariously quirky novel that is equal parts murder mystery, rom-com, and a celebration of mothers and daughters as well as a deep dive into Chinese-Indonesian culture set in Southern California, by debut author Jesse Q Sutanto.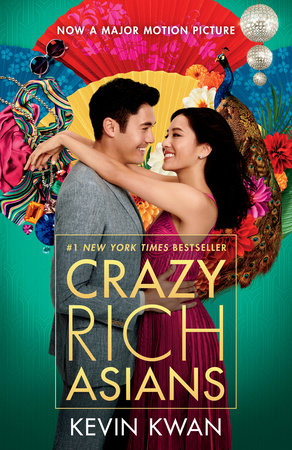 CRAZY RICH ASIANS by Kevin Kwan
The basis for the hit movie!
When New Yorker Rachel Chu agrees to spend the summer in Singapore with her boyfriend, Nicholas Young, she envisions a humble family home and quality time with the man she hopes to marry. But Nick has failed to give his girlfriend a few key details. One, that his childhood home looks like a palace; two, that he grew up riding in more private planes than cars; and three, that he just happens to be the country's most eligible bachelor. On Nick's arm, Rachel may as well have a target on her back the second she steps off the plane, and soon, her relaxed vacation turns into an obstacle course of old money, new money, nosy relatives, and scheming social climbers.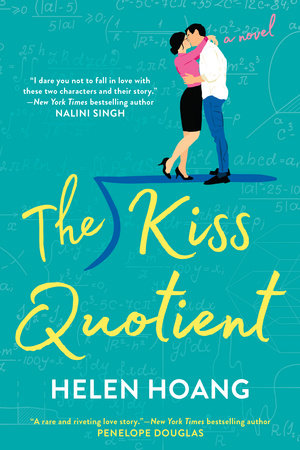 THE KISS QUOTIENT by Helen Hoang
Stella Lane thinks math is the only thing that unites the universe. She comes up with algorithms to predict customer purchases—a job that has given her more money than she knows what to do with, and much less experience in the dating department than the average thirty-year-old. It doesn't help that Stella has Asperger's and French kissing reminds her of a shark getting its teeth cleaned by pilot fish. Her conclusion: she needs lots of practice—with a professional. Which is why she hires escort Michael Phan. The Vietnamese and Swedish stunner can't afford to turn down Stella's offer, and agrees to help her check off all the boxes on her lesson plan—from foreplay to more-than-missionary position…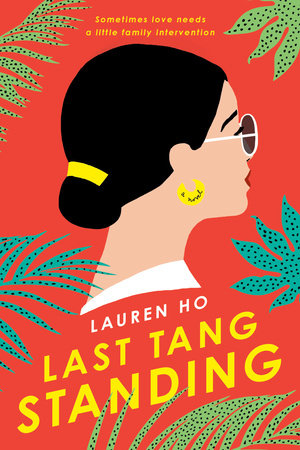 LAST TANG STANDING by Lauren Ho
At thirty-three, Andrea Tang is living the dream: She has a successful career as a lawyer, a posh condo, and a clutch of fun-loving friends who are always in the know about Singapore's hottest clubs. And if she's about to become the lone unmarried member of her generation in the Tang clan—a disappointment her meddling Chinese-Malaysian family won't let her forget—well, she doesn't need a man to complete her. Yet when a chance encounter with charming, wealthy entrepreneur Eric Deng offers her a glimpse of an exciting, limitless future, Andrea decides to give Mr. Right-for-her-family a chance.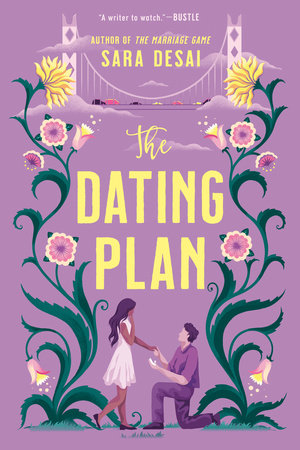 THE DATING PLAN by Sara Desai
Daisy Patel is a software engineer in San Francisco who understands lists and logic better than bosses and boyfriends. Ever the obedient daughter, she always follows the rules, but the one thing she can't give her family is the marriage they expect. With few options left to her, and desperate to escape a parade of unwanted suitors, she asks her childhood crush to be her decoy fiancé. Without rules, these fake fiancés might accidentally fall for each other in this romantic comedy by the author of The Marriage Game.
FOR YOUNG ADULTS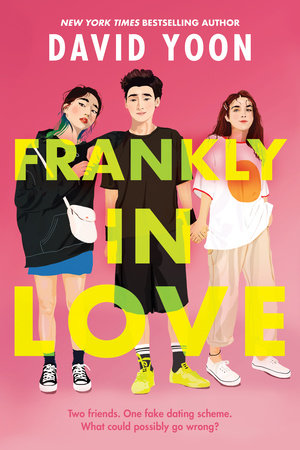 FRANKLY IN LOVE by David Yoon
An Asian Pacific American Librarians Association Honor Book
Two friends. One fake dating scheme. What could possibly go wrong?
Frank Li has two names. There's Frank Li, his American name. Then there's Sung-Min Li, his Korean name. No one uses his Korean name, not even his parents. Frank barely speaks any Korean. He was born and raised in Southern California. Even so, his parents still expect him to end up with a nice Korean girl—which is a problem, since Frank is finally dating the girl of his dreams: Brit Means. Brit, who is funny and nerdy just like him. Brit, who makes him laugh like no one else. Brit…who is white. In his moving debut novel, David Yoon takes on the question of who am I? —with a result that is humorous, heartfelt, and ultimately unforgettable.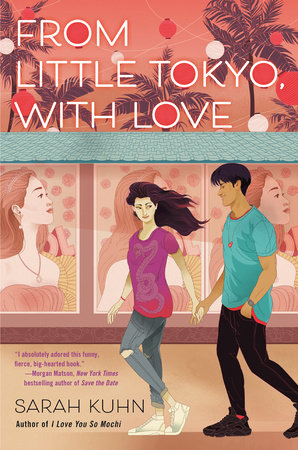 FROM LITTLE TOKYO, WITH LOVE by Sarah Kuhn
Celebrated author Sarah Kuhn reinvents the modern fairy tale in this intensely personal yet hilarious novel of a girl whose search for a storybook ending takes her to unexpected places in both her beloved LA neighborhood and her own guarded heart.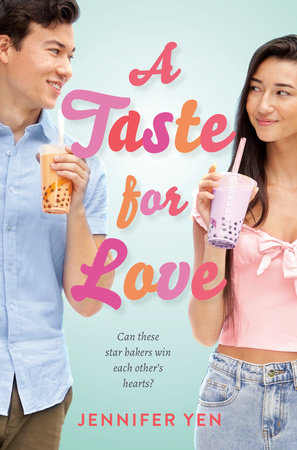 A TASTE FOR LOVE by Jennifer Yen
To her friends, high school senior Liza Yang is nearly perfect. But to her mom, Liza is anything but. Compared to her older sister Jeannie, Liza is stubborn, rebellious, and worst of all, determined to push back against all of Mrs. Yang's traditional values, especially when it comes to dating. For fans of Jenny Han, Jane Austen, and The Great British Baking Show, A Taste for Love, is a delicious rom com about first love, familial expectations, and making the perfect bao.
For more on these and related titles (for kids and adults) visit the collection Asian American Rom Coms
---
There's a Book for That! is brought to you by Penguin Random House's Sales department. Please follow our Tumblr by clicking here—and share this link with your accounts: theresabookforthat.tumblr.com. Thank you!
Did you see something on the news or read about something on your commute? Perhaps you noticed something trending on Twitter? Did you think: "There's a book for that!"? Then please, send it our way at theresabookforthat@penguinrandomhouse.com
Posted: May 14, 2021