Friday Reads: Asian-American Stories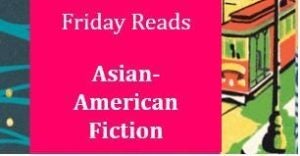 With the recent popularity of Crazy Rich Asians ,The Farewell , and Parasite , talk of Hollywood and Asian-American representation is peaking. And this week, Pantheon published INTERIOR CHINATOWN by Charles Yu about which The Washington Post writes:  'Interior Chinatown' brilliantly skewers Hollywood typecasting." The United States is home to nearly 20 million Asian Americans, according to Pew Research center. Along with Yu's novel, the following acclaimed books are said to reflect aspects of their experience, fictionally: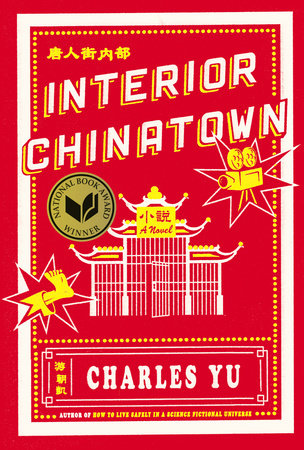 INTERIOR CHINATOWN: A NOVEL by Charles Yu
Willis Wu doesn't perceive himself as a protagonist even in his own life: He's merely Generic Asian man. Sometimes he gets to be Background Oriental Making a Weird Face or even Disgraced Son, but he is always relegated to a prop. Yet every day he leaves his tiny room in a Chinatown SRO and enters the Golden Palace restaurant, where Black and White, a procedural cop show, is in perpetual production. He's a bit player here, too, but he dreams of being Kung Fu Guy—the most respected role that anyone who looks like him can attain. At least that's what he has been told, time and time again. Except by one person, his mother. Who says to him: Be more.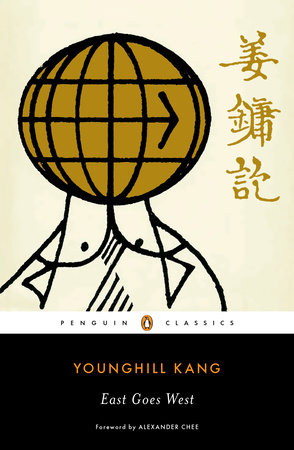 EAST GOES WEST by  Younghill Kang; Forewrod by Alexander Chee
Part picaresque adventure, part shrewd social commentary, East Goes West casts a sharply satirical eye on the demands and perils of assimilation. It is a masterpiece not only of Asian American literature but also of American literature.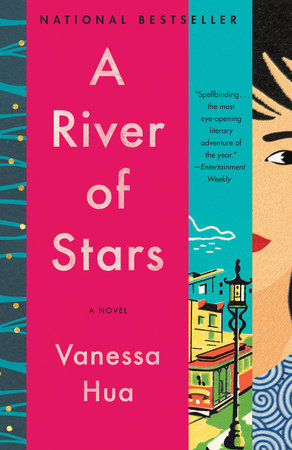 A RIVER OF STARS by Vanessa Hua
"A marvel of a first novel" (O, The Oprah Magazine) about motherhood, immigration, and identity, in which a Chinese woman makes her way to California to give her baby U.S. citizenship, and her harrowing yet heart-warming journey redefines what it means to be an American.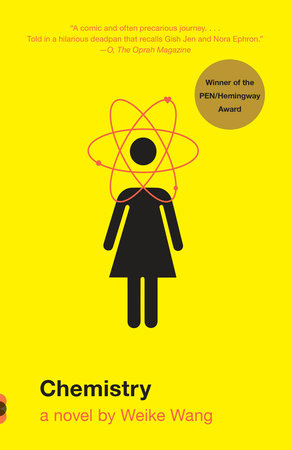 CHEMISTRY by Weike Wang
Winner of the PEN/Hemingway Award
At first glance, the quirky, overworked narrator of Weike Wang's debut novel seems to be on the cusp of a perfect life: her successful, supportive boyfriend has just proposed to her, and she is studying for a prestigious PhD in chemistry that will make her Chinese parents proud (or at least satisfied). But instead of feeling happy and hopeful, she is wracked with ambivalence and stress. When it all becomes too much and she begins breaking beakers and threatening to open the argon box to air, her life plan veers off course—and onto a new path of questions, possibilities, and discoveries about everyone and everything she thought she knew.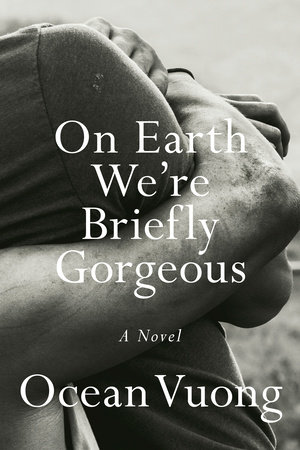 ON EARTH WE"RE BRIEFLY GORGEOUS by Ocean Vuong
On Earth We're Briefly Gorgeous is a letter from a son to a mother who cannot read. Written when the speaker, Little Dog, is in his late twenties, the letter unearths a family's history that began before he was born — a history whose epicenter is rooted in Vietnam — and serves as a doorway into parts of his life his mother has never known, all of it leading to an unforgettable revelation.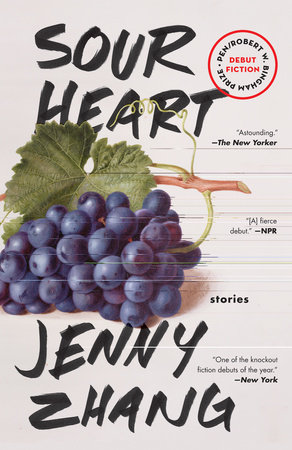 SOUR HEART: STORIES by Jenny Zhang
Winner of the Los Angeles Times Book Prize
A sly debut story collection that conjures the experience of adolescence through the eyes of Chinese American girls growing up in New York City—for readers of Zadie Smith and Helen Oyeyemi.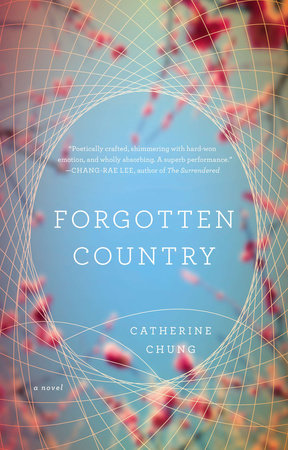 THE FORGOTTEN COUNTRY by  Catherine Chung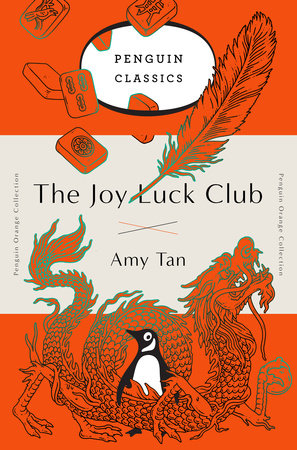 JOY LUCK CLUB by Amy Tan
"The Joy Luck Club is one of my favorite books. From the moment I first started reading it, I knew it was going to be incredible. For me, it was one of those once-in-a-lifetime reading experiences that you cherish forever. It inspired me as a writer and still remains hugely inspirational." —Kevin Kwan, author of Crazy Rich Asians
For more on these and related titles visit: Asian American fiction
---
There's a Book for That! is brought to you by Penguin Random House's Sales department. Please follow our Tumblr by clicking here—and share this link with your accounts: theresabookforthat.tumblr.com. Thank you!
Did you see something on the news or read about something on your commute? Perhaps you noticed something trending on Twitter? Did you think: "There's a book for that!"? Then please, send it our way at theresabookforthat@penguinrandomhouse.com
Posted: January 30, 2020