Friday Reads: Asian-Pacific American Heritage Month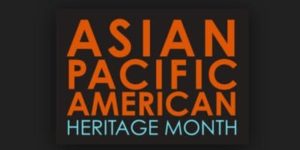 May is Asian Pacific American Heritage Month and Penguin Random House has a wealth of related novels for you to discover. We recommend you immerse yourself in the characters, settings and cultural themes of the following new and noteworthy titles, including several for young adults:
PENGUIN CLASSICS PRESENTS 4 ASIAN-AMERICAN CLASSICS:
(Listen to Maureen Corrigan's review here on NPR's Fresh Air)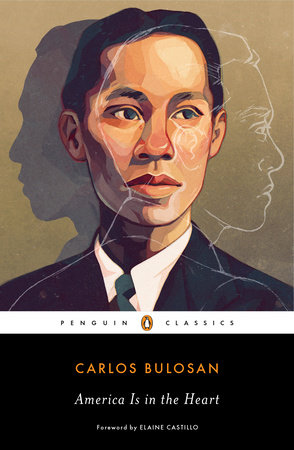 AMERICAN IS IN THE HEART by Carlos Bulosan; Foreword by Elaine Castillo
A 1946 Filipino American social classic about the United States in the 1930s from the perspective of a Filipino migrant laborer who endures racial violence and struggles with the paradox of the American dream, with a foreword by novelist Elaine Castillo. Written by poet, essayist, novelist, fiction writer and labor organizer, Carlos Bulosan (1911-1956) America is in the Heart is one of the most influential working class literary classics about the U.S. pre-World War II, a period and setting similar to that of Steinbeck's The Grapes of Wrath.
NO-NO BOY by John Okada; Introduction by Karen Tei Yamashita
The first Japanese American novel: a powerful, radical testament to the experiences of Japanese American draft resisters in the wake of World War II
No-No Boy tells the story of draft resister Ichiro Yamada, whose refusal to comply with the U.S. government earns him two years in prison and the disapproval of his family and community in Seattle. A touchstone of the immigrant experience in America, it dispels the "model minority" myth and asks pointed questions about assimilation, identity, and loyalty.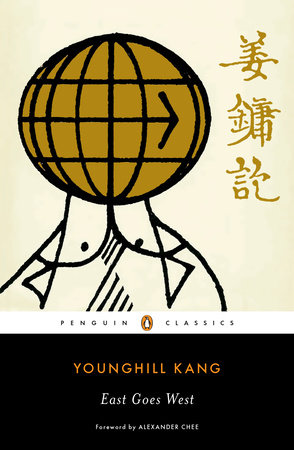 EAST GOES WEST: A NOVEL by Younghill Kang: Foreword by Alexander Chee
"A wonderfully resplendent evocation of a newcomer's America" (Chang-rae Lee, author of Native Speaker) by the father of Korean American literature
Part picaresque adventure, part shrewd social commentary, East Goes West casts a sharply satirical eye on the demands and perils of assimilation. It is a masterpiece not only of Asian American literature but also of American literature.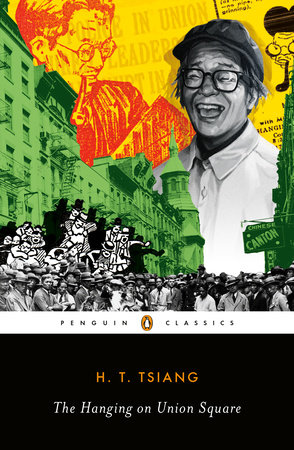 THE HANGING ON UNION SQUARE by H. T. Tsiang: Introduction by Hua Hsu
It's Depression-era New York, and Mr. Nut, an oblivious American everyman, wants to strike it rich, even if at the moment he's unemployed, with no job prospects in sight. Over the course of a single night, in a narrative that unfolds hour by hour, he meets a cast of strange characters.
More than eighty years after it was self-published, having been rejected by dozens of baffled publishers, it has become a classic of Asian American literature—a satirical send-up of class politics and capitalism and a shout of populist rage that still resonates today.
---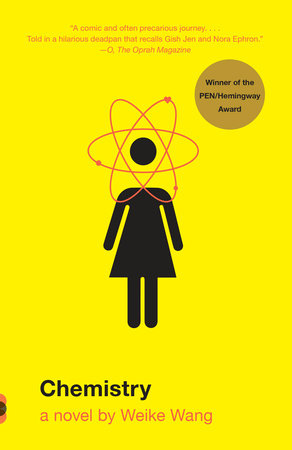 CHEMISTRY: A NOVEL by Weike Wang
PEN/Hemingway Award- Winner!
At first glance, the quirky, overworked narrator of Weike Wang's debut novel seems to be on the cusp of a perfect life: her successful, supportive boyfriend has just proposed to her, and she is studying for a prestigious PhD in chemistry that will make her Chinese parents proud (or at least satisfied). But instead of feeling happy and hopeful, she is wracked with ambivalence and stress: Chemistry is a unique and contemporary coming-of-age story that is sure to evoke a winning reaction.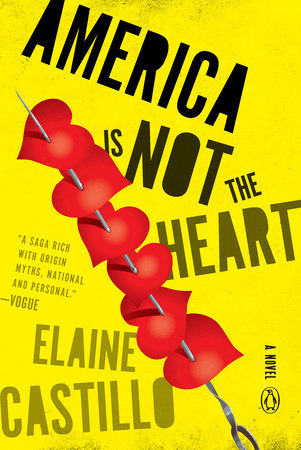 AMERICA IS NOT THE HEART: A NOVEL by Elaine Castillo
An increasingly relevant story told with startling lucidity, humor, and an uncanny ear for the intimacies and shorthand of family ritual, America Is Not the Heart is a sprawling, soulful debut about three generations of women in one family struggling to balance the promise of the American dream and the unshakeable grip of history. With exuberance, grit, and sly tenderness, here is a family saga; an origin story; a romance; a narrative of two nations and the people who leave one home to grasp at another.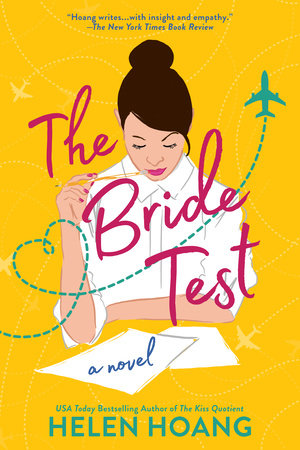 THE BRIDE TEST Helen Hoang
The new novel from the critically acclaimed author of The Kiss Quotient
Khai Diep has no feelings. Well, he feels irritation when people move his things or contentment when ledgers balance down to the penny, but not big, important emotions—like grief. And love. He thinks he's defective. His family knows better—that his autism means he just processes emotions differently. When he steadfastly avoids relationships, his mother takes matters into her own hands and returns to Vietnam to find him the perfect bride.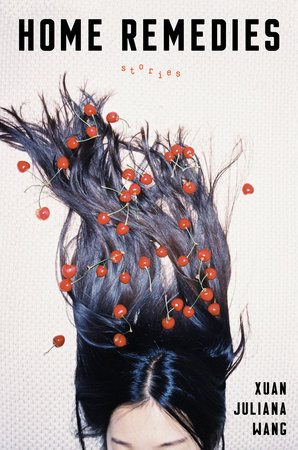 HOME REMEDIES: STORIES by Xuan Juliana Wang
In twelve stunning stories of love, family, and identity, Xuan Juliana Wang's debut collection captures the unheard voices of an emerging generation. Young, reckless, and catapulted toward uncertain futures, here is the new face of Chinese youth on a quest for every kind of freedom.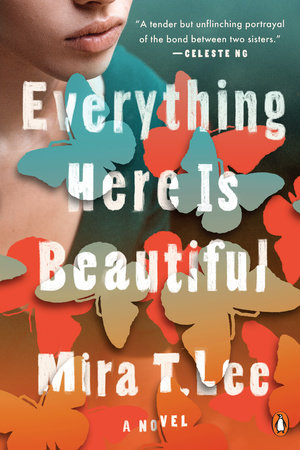 EVERYTHING HERE IS BEAUTIFUL: A NOVEL by Mira T. Lee
Told in alternating points of view of two sisters, Everything Here Is Beautiful is, at its heart, the story of a young woman's quest to find fulfillment and a life unconstrained by her mental illness.
FOR YOUNGER READERS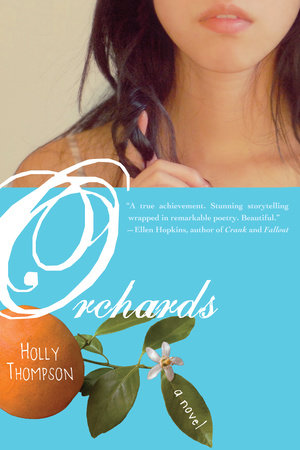 ORCHARDS by Holly Thompson
Winner of the APALA Asian/Pacific American Award for Young Adult Literature
After a classmate commits suicide, Kana Goldberg—a half-Japanese, half-Jewish American—wonders who is responsible. She and her cliquey friends said some thoughtless things to the girl. Hoping that Kana will reflect on her behavior, her parents pack her off to her mother's ancestral home in Japan for the summer. Kana's mixed heritage makes it hard to fit in at first, especially under the critical eye of her traditional grandmother, who has never accepted Kana's father. But as the summer unfolds, Kana gets to know her relatives, Japan, and village culture, and she begins to process the pain and guilt she feels about the tragedy back home.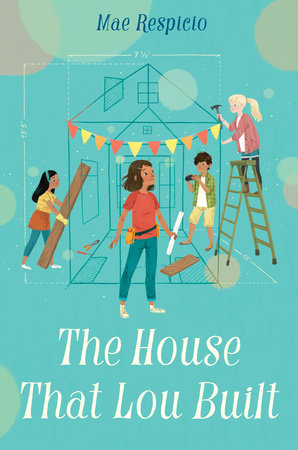 THE HOUSE THAT LOU BUILT by Mae Respicio
AN NPR BEST BOOK OF THE YEAR
Lou Bulosan-Nelson has the ultimate summer DIY project. She's going to build her own "tiny house," 100 square feet all her own. She shares a room with her mom in her grandmother's house, and longs for a place where she can escape her crazy but lovable extended Filipino family. Lou enjoys her woodshop class and creating projects, and she plans to build the house on land she inherited from her dad, who died before she was born. But then she finds out that the land may not be hers for much longer.
OUTRUN THE MOON by Stacey Lee
Critically acclaimed author Stacey Lee continues to weave adventure and romance in a novel set during the 1906 San Francisco earthquake.
For more on these and related titles visit the collection Asian-American Lit
---
There's a Book for That! is brought to you by Penguin Random House's Sales department. Please follow our Tumblr by clicking here—and share this link with your accounts: theresabookforthat.tumblr.com. Thank you!
Did you see something on the news or read about something on your commute? Perhaps you noticed something trending on Twitter? Did you think: "There's a book for that!"? Then please, send it our way at theresabookforthat@penguinrandomhouse.com
Posted: May 31, 2019