Friday Reads: Ballet Novels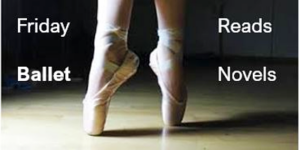 Center stage this week is THE TURNOUT, Megan Abbott's new novel set amidst the drama of a family-run ballet studio. We've taken that cue to curate a handful of acclaimed novels en pointe with the ballet theme for your weekend reading pleasure: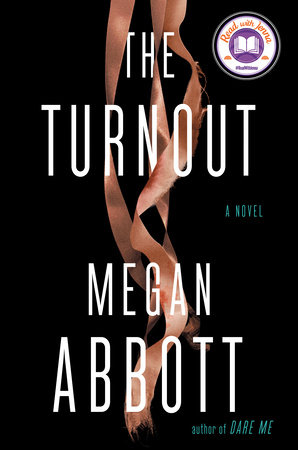 THE TURNOUT by Megan Abbott
A TODAY Show #ReadWithJenna Book Club Pick
With their long necks and matching buns and pink tights, Dara and Marie Durant have been dancers since they can remember. Growing up, they were homeschooled and trained by their glamorous mother, founder of the Durant School of Dance. After their parents' death in a tragic accident nearly a dozen years ago, the sisters began running the school together, along with Charlie, Dara's husband and once their mother's prized student. Marie, warm and soft, teaches the younger students; Dara, with her precision, trains the older ones; and Charlie, sidelined from dancing after years of injuries, rules over the back office. Circling around one another, the three have perfected a dance, six days a week, that keeps the studio thriving. But when a suspicious accident occurs, just at the onset of the school's annual performance of The Nutcracker—a season of competition, anxiety, and exhilaration—an interloper arrives and threatens the sisters' delicate balance.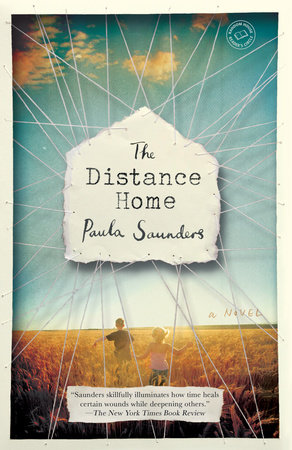 THE DISTANCE HOME: A NOVEL by Paula Saunders
NAMED ONE OF THE BEST BOOKS OF THE YEAR BY REAL SIMPLE
In the years after World War II, the bleak yet beautiful plains of South Dakota still embody all the contradictions—the ruggedness and the promise—of the old frontier. Here, René shares a home, a family, and a passion for dance with her older brother, Leon. Yet for all they have in common, their lives are on remarkably different paths. In contrast to René, a born spitfire, Leon is a gentle soul. The only boy in their ballet class, Leon silently endures often brutal teasing. Meanwhile, René excels at everything she touches, basking in the delighted gaze of their father, whom Leon seems to disappoint no matter how hard he tries. As René and Leon grow up, they grow apart. René works to save herself, crossing the border into a larger, more hopeful world, while Leon embarks on a path of despair and self-destruction.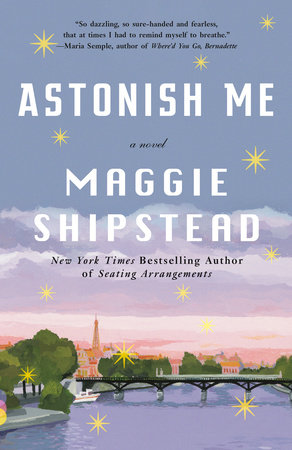 ASTONISH ME by Maggie Shipstead
For years Joan has been trying to forget her past, to find peace and satisfaction in her role as wife and mother. Few in her drowsy California suburb know her thrilling history: as a young American ballerina in Paris, she fell into a doomed, passionate romance with Soviet dance superstar Arslan Rusakov. After playing a leading role in his celebrated defection, Joan bowed out of the spotlight for good, heartbroken by Arslan and humbled by her own modest career. But when her son turns out to be a ballet prodigy, Joan is pulled back into a world she thought she'd left behind—a world of dangerous secrets, of Arslan, and of longing for what will always be just out of reach.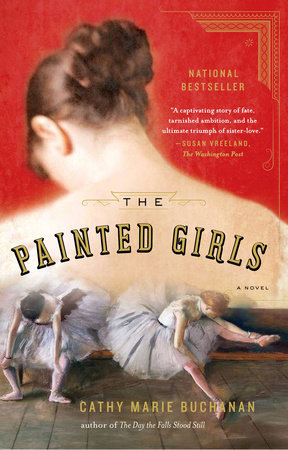 THE PAINTED GIRLS: A NOVEL by Cathy Marie Buchanan
A heartrending, gripping novel about two sisters in Belle Époque Paris and the young woman forever immortalized as muse for Edgar Degas' Little Dancer Aged Fourteen.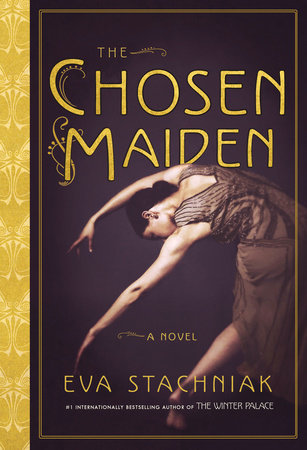 THE CHOSEN MAIDEN by Eva Stachniak
The passionate, sweeping story of Bronia, an extraordinary ballerina forever in the shadow of the legendary Nijinsky—Russia's greatest dancer and her older brother. Against the fascinating and tragic backdrop of early 20th century Europe, and surrounded by legends like Anna Pavlova, Coco Chanel, Serge Diaghilev and Pablo Picasso, Bronia must come into her own—as a dancer, mother and revolutionary—in a world that only wishes to see her fall.
FOR YOUNG ADULT READERS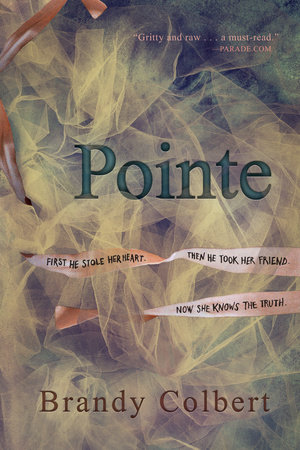 POINTE by Brandy Colbert
Black Swan meets Speak in an unforgettable, heartbreaking, yet hopeful debut
Theo is better now. She's eating again, dating guys who are almost appropriate, and well on her way to becoming an elite ballet dancer. But when her oldest friend, Donovan, returns home after spending four long years with his kidnapper, Theo starts reliving memories about his abduction—and his abductor. Donovan isn't talking about what happened, and even though Theo knows she didn't do anything wrong, telling the truth would put everything she's been living for at risk. But keeping quiet might be worse.
For more information on these titles as well as other ballet fiction and nonfiction for all ages, visit the collection ballet lit
---
There's a Book for That! is brought to you by Penguin Random House's Sales department.
Did you see something on the news or read about something on your commute? Perhaps you noticed something trending on Twitter? Did you think: "There's a book for that!"? Then please, send it our way at theresabookforthat@penguinrandomhouse.com
Posted: August 5, 2021