Friday Reads: Baseball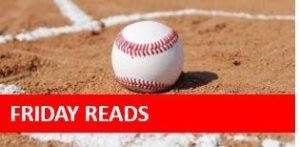 Hope springs eternal! Major League Baseball's 2019 season has just begun with the traditional Opening Day. Anything is still possible for your favorite team. Baseball is also setting two age-related firsts this season: at 19, Blue Jays right-handed pitcher Elvis Luciano is the first player in MLB history born in the 21st century. In addition to that milestone, there are officially no more major-leaguers who played in the 1990s, which means there are no more active players from the 20th century. For the love of the game, dip into some of these fan favorites: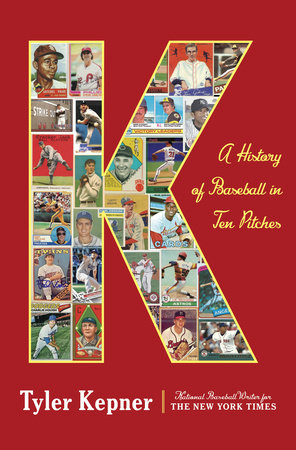 K: A HISTORY OF BASEBALL IN TEN PITCHES by Tyler Kepner
From the New York Times baseball columnist, K: A History of Baseball in Ten Pitches traces the colorful stories and fascinating folklore behind the ten major pitches. Each chapter highlights a different pitch, from the blazing fastball to the fluttering knuckleball to the slippery spitball. Infusing every page with infectious passion for the game, Kepner brings readers inside the minds of combatants sixty feet, six inches apart. Filled with priceless insights from many of the best pitchers in baseball history including twenty-two Hall of Famers—from Bob Gibson, Steve Carlton, and Nolan Ryan to Greg Maddux, Mariano Rivera, and Clayton Kershaw—K will be the definitive book on pitching and join such works as The Glory of Their Times and Moneyball as a classic of the genre.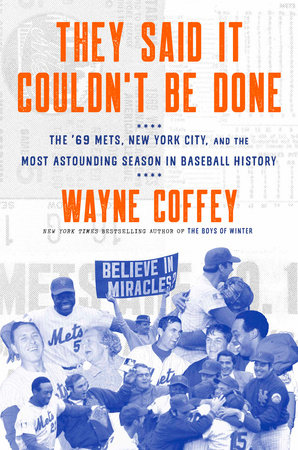 THEY SAID IT COULDN'T BE DONE: THE '69 METS, NEW YORK CITY, AND THE MOST ASTOUNDING SEASON IN BASEBALL HISTORY by Wayne Coffey
In the tradition of The Boys of Winter, his classic bestseller about the 1980 U.S. men's Olympic hockey team, Wayne Coffey tells the story of the '69 Mets as it has never been told before—against the backdrop of the space race, Stonewall, and Vietnam, set in an ever-changing New York City. With dogged reporting and a storyteller's eye for detail, Coffey finds the beating heart of a baseball family. Published to commemorate the 50th anniversary of the Mets' remarkable transformation from worst to best, They Said It Couldn't Be Done is a spellbinding, feel-good narrative about an improbable triumph by the ultimate underdog.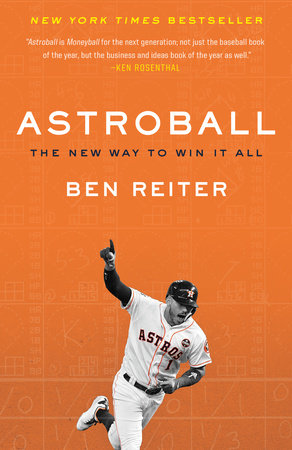 ASTROBALL: THE NEW WAY TO WIN IT ALL by Ben Reiter
When Sports Illustrated writer Ben Reiter declared, on the cover of the magazine in 2014, that the Houston Astros would win the World Series in 2017, people thought he was crazy. The team, which had just finished a three-year losing streak of terrible performances, was widely considered an underdog, and the cover story met instant and nearly universal derision. But three years later, the critics were proved astonishingly wrong. Sitting at the nexus of sports, business, and ideas, ASTROBALL takes readers into the world of the Astros with unprecedented access, offering an inside look at a new way to think about the sport, from the mathematical to the human.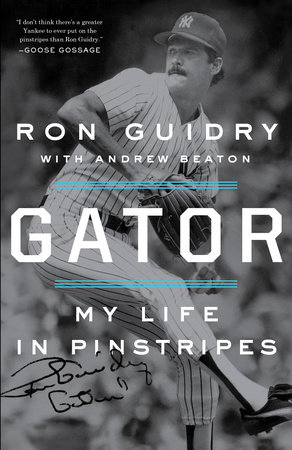 GATOR: MY LIFE IN PINSTRIPES by Ron Guidry, Andrew Beaton
Now in paperback, legendary New York Yankees pitcher Ron Guidry recounts his years playing for one of the most storied and celebrated teams in sports history—the world champion New York Yankees during their heyday in the Bronx Zoo years, with manic manager Billy Martin, headline loving owner George Steinbrenner, and an ego-driven all-star cast that included everyone from slugger Reggie Jackson and All Star catcher Thurman Munson to Cy Young Award winners Sparky Lyle and Catfish Hunter.
MRS. MORHARD AND THE BOYS: ONE MOTHER'S VISION. THE FIRST BOYS' BASEBALL LEAGUE. A NATION INSPIRED by Ruth Hanford Morhard
As the Great Depression brought America to the brink of disaster, a devoted single mother in Cleveland, Ohio, wrestled triumph out of adversity by creating a community activity that would inspire the nation. Josephine Morhard put her personal problems aside to insure a productive future for her daughter and son. Out of a dream, an empty lot, and the enthusiasm of other neighborhood kids, Josephine established the first boys' baseball league in America. Her city—and the country—was watching.
Beyond all expectations, the Cleveland Indians rallied behind her project. All the while, as Josephine's Little Indians graduated into the Junior American and Junior National Leagues, and finally a Little World Series, she instilled in her boys strong values, good sportsmanship, and an unprecedented sense of accomplishment. In this stirring biography of an unsung American heroine, Josephine Morhard's daughter-in-law recounts the extraordinary life and accomplishments of a resilient, selfless, and determined woman. Her inspiring true story—a long time coming—is something to cheer for.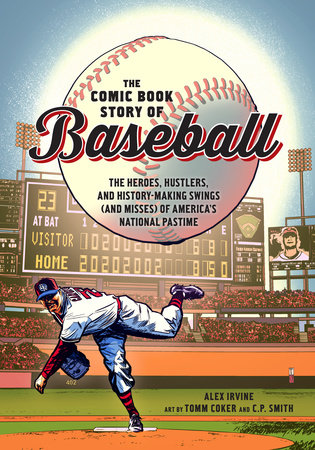 THE COMIC BOOK STORY OF BASEBALL: THE HEROES, HUSTLERS, AND HISTORY-MAKING SWINGS (AND MISSES) OF AMERICA'S NATIONAL PASTIME by Alex Irvine, Tomm Coker, C.P. Smith
A graphic novel-style history of baseball—providing an illustrated chronological look at the major games, players, and rule changes that shaped the sport—presented in fun, easily understood chunks perfect for casual and diehard fans alike.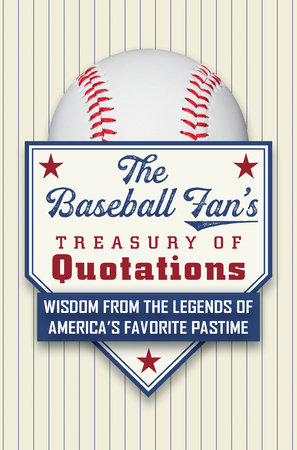 THE BASEBALL FAN'S TREASURY OF QUOTATIONS: WISDOM FROM THE LEGENDS OF AMERICA'S FAVORITE PASTIME
"Baseball is 90% mental and the other half is physical" said Yogi Berra and in celebration of this sport, spirit and American pastime we bring you The Baseball Fan's Treasury of Quotations. Collecting over 200 sayings, wisdom and wit from the legends of baseball, this book promises to be a cherished collectable for every fan.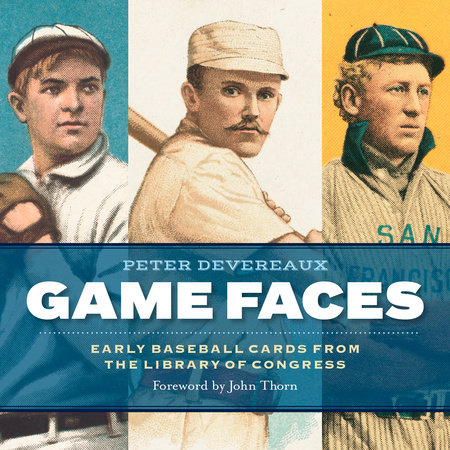 GAME FACES: EARLY BASEBALL CARDS FROM THE LIBRARY OF CONGRESS by Peter Devereaux, Library of Congress
Game Faces showcases rare and colorful baseball cards from the Library of Congress's Benjamin K. Edwards Collection, bringing to life an era of American history that saw the game explode in popularity. Marrying gems from the collection's 2,100 baseball cards to images of American life from 1887 to 1914, the book also offers engaging insights into the players and the game, giving readers an intimate view of both baseball's development and American culture at the turn of the twentieth century.
FOR YOUNGER READERS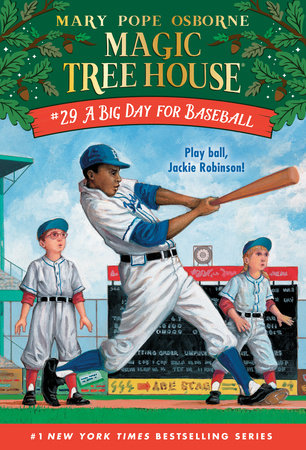 A BIG DAY FOR BASEBALL (Magic Treehouse) by Mary Pope Osborne, AG Ford
Meet Jackie Robinson and solve a mystery in the #1 bestselling Magic Tree House chapter book series! PLAY BALL! Jack and Annie aren't great baseball players…yet! Then Morgan the librarian gives them magical baseball caps that will make them experts. They just need to wear the caps to a special ballgame in Brooklyn, New York. The magic tree house whisks them back to 1947!
MY LITTLE GOLDEN BOOK ABOUT JACKIE ROBINSON by Frank John Berrios, III, Betsy Bauer
This Little Golden Book captures the essence of Jackie Robinson for the littlest readers. Lively text and compelling artwork detail Robinson's remarkable journey from childhood, to playing for the Negro Leagues, to then becoming the first African American to play in Major League Baseball in the modern era. Little ones will be inspired by the many challenges Robinson gracefully rose to, while they learn important baseball and civil rights history.
For more on these titles visit the collection Baseball Friday Reads
---
There's a Book for That! is brought to you by Penguin Random House's Sales department. Please follow our Tumblr by clicking here—and share this link with your accounts: theresabookforthat.tumblr.com. Thank you!
Did you see something on the news or read about something on your commute? Perhaps you noticed something trending on Twitter? Did you think: "There's a book for that!"? Then please, send it our way at theresabookforthat@penguinrandomhouse.com
Posted: March 29, 2019