Friday Reads: Batman Day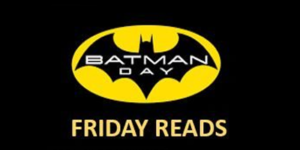 Are you ready for Batman Day? Saturday, September 21st is the annual celebration of the Dark Knight! This fan-favorite event includes comic book retailers, bookstores, schools and libraries across the world to bring fans exciting festivities.
Visit the DC site here for more information and see below for new and popular Batman books: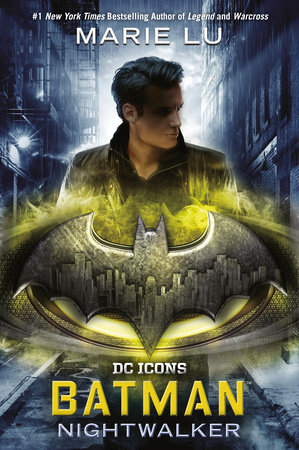 BATMAN: NIGHTWALKER by Marie Lu
This dark and twisty BATMAN in the blockbuster DC Icons series is an action-packed thrill ride from #1 New York Times bestselling author MARIE LU. Before he was Batman, he was Bruce Wayne. A reckless boy willing to break the rules for a girl who may be his worst enemy: A girl who will speak only to Bruce. She is the mystery he must unravel, but is he convincing her to divulge her secrets—or is he feeding her the information she needs to bring Gotham City to its knees?
BATMAN: DAMNED by Brian Azzarello, Lee Bermejo
The Joker has been murdered. His killer is a mystery. Batman is the World's Greatest Detective. But what happens when the person he is searching for is the man staring back at him in the mirror? Batman: Damned is a visceral thrill-ride and supernatural horror story told by two of comics' greatest modern creators, Brian Azzarello and Lee Bermejo.
BATMAN: THE KILLING JOKE DELUXE (New Edition) by Alan Moore, Brian Bolland
One bad day is all it takes according to the grinning engine of madness and mayhem known as the Joker, that's all that separates the sane from the psychotic. Freed once again from the confines of Arkham Asylum, he's out to prove his deranged point. And he's going to use Gotham City's top cop, Commissioner Jim Gordon, and the Commissioner's brilliant and beautiful daughter Barbara to do it.
THE BATMAN WHO LAUGHS by Scott Snyder, Jock
Left rattled by the events of Dark Knights: Metal, Bruce Wayne must come face to face with the ultimate evil spawned from the Dark Multiverse. One part Batman one part Joker. The Batman Who Laughs.
BE BRAVE LIKE BATMAN! (DC Super Friends) by Laura Hitchcock, Ethen Beavers
Are your little ones afraid of the dark? Now they can be brave like Batman(TM)! Boys and girls ages 3 to 7 will learn how to face dark closets, monsters under the bed, and lights-out time with the help of Batman(TM) and his pals, the DC Super Friends(TM)!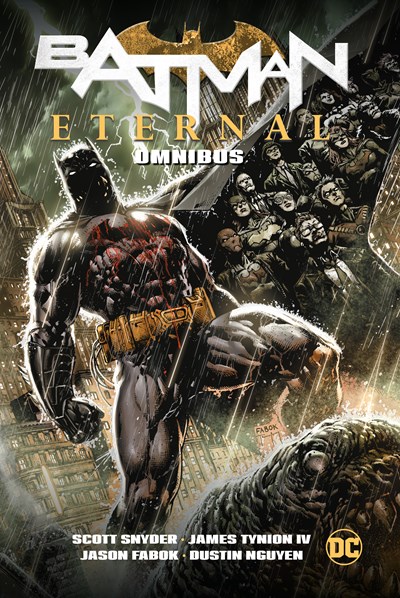 BATMAN: ETERNAL OMNIBUS by Scott Snyder, Tim Seeley, James Tynion IV
Batman's world is turned upside down. In the wake of Forever Evil, the world looks at heroes in a different light, creating tension between Batman and his allies and the Gotham City Police Department.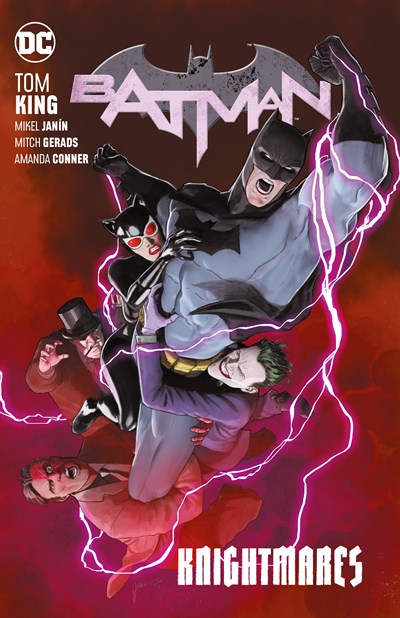 BATMAN VOL. 10: KNIGHTMARES by Tom King, Jorge Fornes, Amanda Conner
Eisner Award winner Tom King's explosive Batman run continues as he plunges the Dark Knight's world further into a spiral of madness from which he may never return.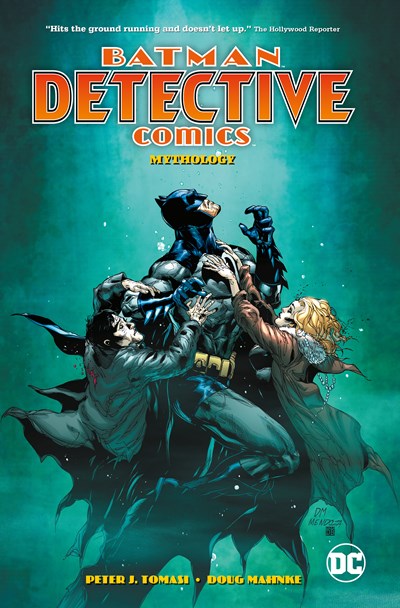 BATMAN: DETECTIVE COMICS VOL. 1: MYTHOLOGY by Peter J. Tomasi, Doug Mahnke
The Arkham Knight has arrived in Gotham City with an entire round table of deadly allies, and their first encounter will leave Batman shaken to his core!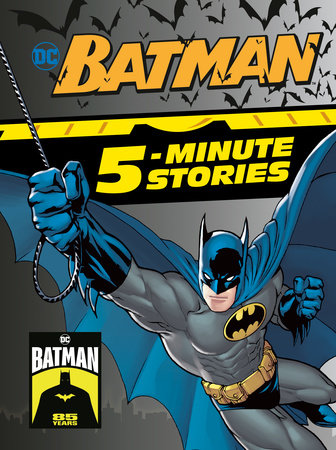 BATMAN 5-MINUTE STORIES by DC Comics, Random House
With a sturdy padded cover, this Batman 5-Minute Stories collection makes anytime the perfect time to serve up some justice alongside the Caped Crusader! Boys and girls ages 3 to 7 will love this collection of tales featuring Batman and the other DC super heroes in action. Each story can be read in five minutes or less, so it's perfect for bedtime-or anytime!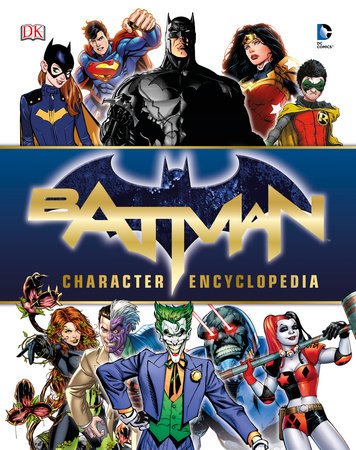 BATMAN CHARACTER ENCYCLOPEDIA by Matthew K. Manning
From Robin to the Joker, Batman Character Encyclopedia is your guide into over 75 years of the Dark Knight's friends and foes. This compact, informative guide takes you through over 200 heroes and villains of Gotham City as well as tons of facts and information on the Caped Crusader himself. Organized alphabetically, each character profile is crammed with statistics, informative annotations, and exciting comic book art illustrated by leading DC Comics artists.
For more on these and other Batman titles visit Batman Day
---
There's a Book for That! is brought to you by Penguin Random House's Sales department. Please follow our Tumblr by clicking here—and share this link with your accounts: theresabookforthat.tumblr.com. Thank you!
---
Did you see something on the news or read about something on your commute? Perhaps you noticed something trending on Twitter? Did you think: "There's a book for that!"? Then please, send it our way at theresabookforthat@penguinrandomhouse.com
Posted: September 20, 2019