Friday Reads: Bee Books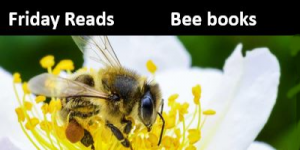 What's the buzz about? Bees! This week we celebrated World Bee Day. Not only are bees necessary to our ecosystem – they are fascinating insects to learn and read about. We know we need our bee population to thrive and suggest you add the following books to your to bee read list!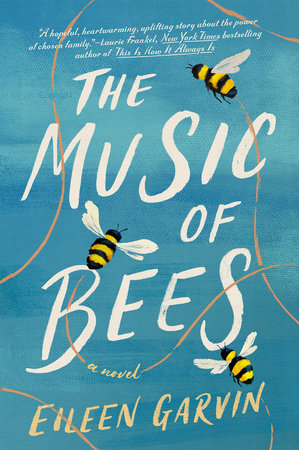 THE MUSIC OF BEES: A NOVEL by Eileen Garvin
A heartwarming debut novel, written by a beekeeper, for readers of Eleanor Oliphant is Completely Fine, following three lonely strangers in a rural Oregon town, each working through grief and life's curveballs, who are brought together by happenstance on a local honeybee farm where they find surprising friendship, healing—and maybe even a second chance—just when they least expect it.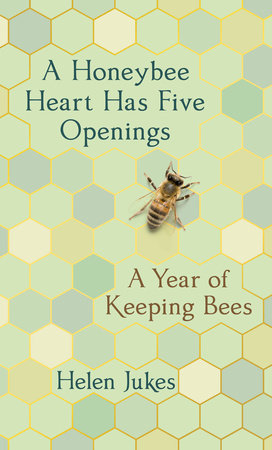 A HONEYBEE HEART HAS FIVE OPENINGS: A YEAR OF KEEPING BEES by Helen Jukes
An inspiring, up-close portrait of tending to a honeybee hive—a year of living dangerously—watching and capturing the wondrous, complex universe of honeybees and learning an altogether different way of being in the world.
"As strange, beautiful, and unexpected, as precise and exquisite in its movings as bees in a hive. I loved it."—Helen Macdonald, author of H Is for Hawk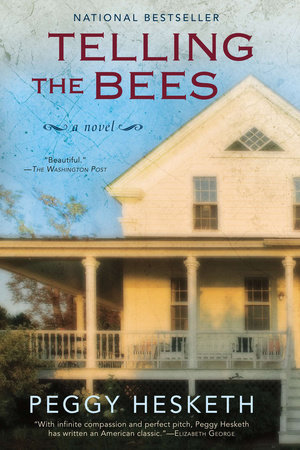 TELLING THE BEES by Peggy Hesketh
A lifelong beekeeper, Albert Honig is deeply acquainted with the ways and workings of the hives. He knows that bees dislike wool clothing and foul language; that the sweetest honey is made from the blooms of eucalyptus; and that bees are at their gentlest in a swarm. But Albert is less versed in the ways of people, especially his beautiful, courageous, and secretive friend Claire.
THE BEE-FRIENDLY GARDEN: DESIGN AN ABUNDANT, FLOWER-FILLED YARD THAT NURTURES BEES AND SUPPORTS BIODIVERSITY by Kate Frey, Gretchen LeBuhn, Leslie Lindell
With this lavishly illustrated guide, gardeners can create a stunningly colorful, vibrant, healthy, productive garden that helps not only the threatened honeybee, but the many lesser-known, amazing native bees as well.
FOR YOUNGER READERS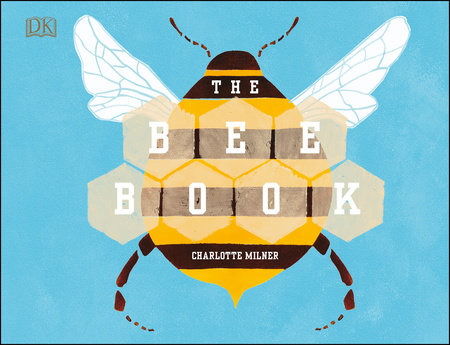 THE BEE BOOK by Charlotte Milner
Discover more about our fuzzy little insect friends with award-winning author and illustrator Charlotte Milner. The perfect introduction to bee conservation for little ones. Learn all about the beautiful world of bees and their adventure from flower to flower. You'll find out just how much they matter, why they are declining, and what we can do to help in this adorable kids' book.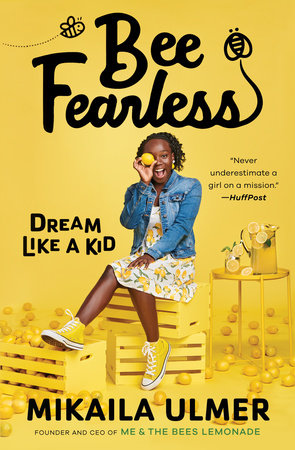 BEE FEARLESS: DREAM LIKE A KID by Mikaila Ulmer
When Mikaila Ulmer was four, she was stung by a bee—twice in one week. She was terrified of going outside, so her parents encouraged her to learn more about bees so she wouldn't be afraid. It worked. Mikaila didn't just learn what an important role bees play in our ecosystem, but she also learned bees are endangered, and set out to save them. Me & the Bees Lemonade was born. Now she sells her lemonade across the country. From meetings with Fortune 500 CEOs, to securing a deal on Shark Tank, to even visiting the Obama White House, Mikaila's lemonade and passion for bee conservation have taken her far.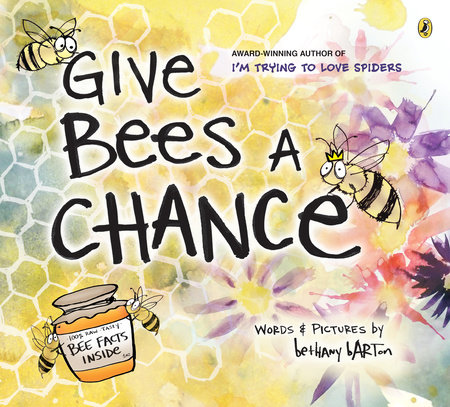 GIVE BEES A CHANCE by Bethany Barton
From the author-illustrator of Children's Choice Book Award Winner I'm Trying to Love Spiders: a plea to please give bees a chance! Bethany Barton's interactive cartoon-style illustrations and hilarious narrator mean this book is full of facts and fun. With bees officially on the endangered animals list, it's more important now than ever to get on board with our flying, honey-making friends!
For more on these and related titles visit the collection Bee Books
---
There's a Book for That! is brought to you by Penguin Random House's Sales department. Please follow our Tumblr by clicking here—and share this link with your accounts: theresabookforthat.tumblr.com. Thank you!
Did you see something on the news or read about something on your commute? Perhaps you noticed something trending on Twitter? Did you think: "There's a book for that!"? Then please, send it our way at theresabookforthat@penguinrandomhouse.com
Posted: May 21, 2021