Friday Reads: Birds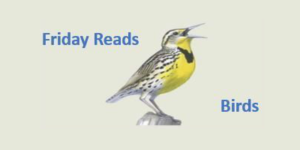 National Bird Day – on January 5th – just flew by! Yet, it's never too late to honor our beautiful, feathered cohabitants. Avian Welfare Coalition created National Bird Day to raise awareness of the plights of these important animals. Birds are often key species in an ecosystem, indicative of its health and vitality. Thus, we turn our figurative binoculars to books that help us learn and appreciate all that birds mean to our planet: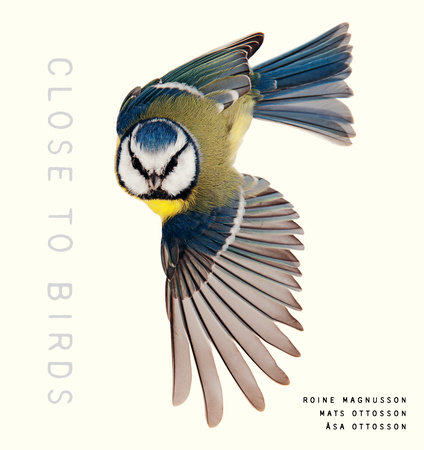 CLOSE TO BIRDS: AN INTIMATE LOOK AT OUR FEATHERED FRIENDS by Roine Magnusson, Mats Ottosson, Asa Ottosson
A stunning celebration of birds and why we love them. Gorgeous, close-up photographs highlight how our lives intertwine with birds like no other wild creature. Every day birds warm our hearts, inspire our curiosity, and appeal to our sense of wonder. Close to Birds brings us even nearer to our feathered friends.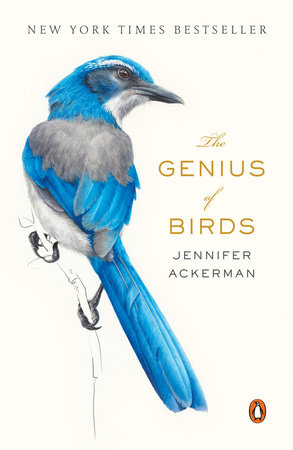 THE GENIUS OF BIRDS by Jennifer Ackerman
As she travels around the world to the most cutting-edge frontiers of research, Ackerman not only tells the story of the recently uncovered genius of birds but also delves deeply into the latest findings about the bird brain itself that are shifting our view of what it means to be intelligent. At once personal yet scientific, richly informative and beautifully written, The Genius of Birds celebrates the triumphs of these surprising and fiercely intelligent creatures.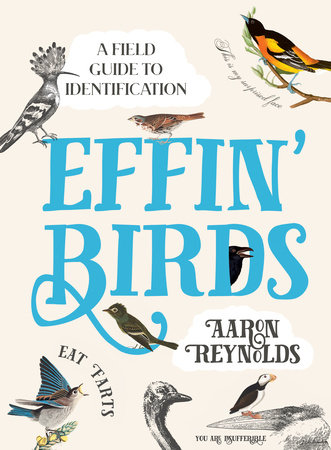 EFFIN' BIRDS: A FIELD GUIDE TO IDENTIFICATION by Aaron Reynolds
A compact, comprehensive, and very silly field guide featuring more than 200 of the rudest birds on earth.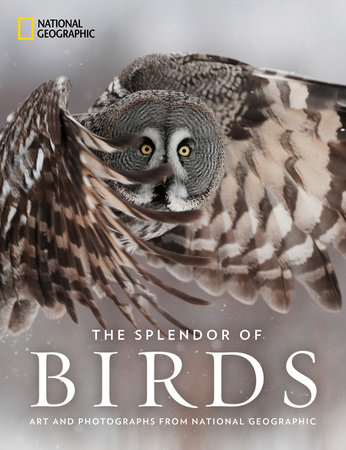 THE SPLENDOR OF BIRDS: ART AND PHOTOGRAPHS FROM NATIONAL GEOGRAPHIC BY NATIONAL GEOGRAPHIC
An elegant collection of the best artwork and photography from the National Geographic archives depicting the magnificence of birds. Readers will delight in seeing iconic species from around the world through the eyes of acclaimed National Geographic wildlife photographers such as Chris Johns, Frans Lanting, Joel Sartore, and Tim Laman and reading excerpted passages from Arthur A. Allen, Roger Tory Peterson, Douglas Chadwick, Jane Goodall, and other great explorers.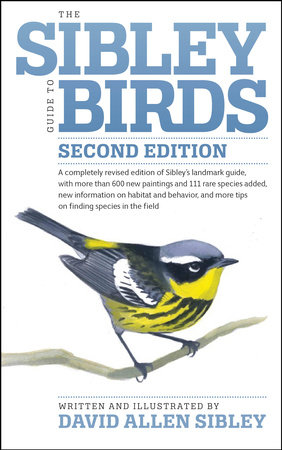 THE SIBLEY GUIDE TO BIRDS, SECOND EDITION by David Allen Sibley
The publication of The Sibley Guide to Birds, First Edition quickly established David Allen Sibley as the author and illustrator of the nation's supreme and most comprehensive guide to birds. Used by millions of birders from novices to the most expert, The Sibley Guide became the standard by which natural history guides are measured. The highly anticipated second edition builds on this foundation of excellence, offering massively expanded and updated information, new paintings, new and rare species, and a new, elegant design.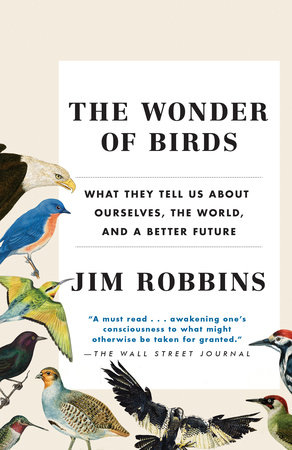 THE WONDER OF BIRDS: WHAT THEY TELL US ABOUT OURSELVES, THE WORLD, AND A BETTER FUTURE by Jim Robbins
This book illuminates the seemingly miraculous qualities that birds uniquely have, which demonstrate to us just how invaluable birds are to humankind—both ecologically and spiritually. The last few decades have been an accelerating tragedy for birds. Out of ten thousand bird species, 1,313 of them are imperiled because of declining habitat, pollution, and a rapidly changing climate. Robbins shows us why birds are necessary for humanity, and for the planet.
FOR YOUNGER READERS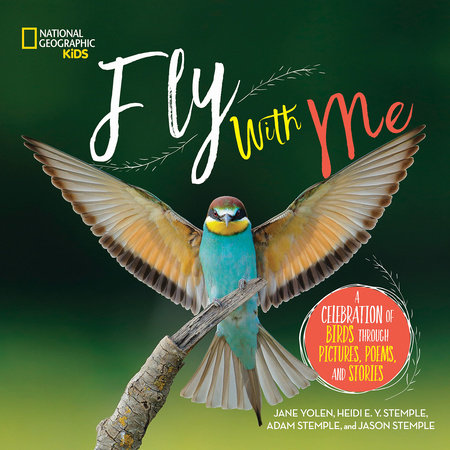 FLY WITH ME: A CELEBRATION OF BIRDS THROUGH PICTURES, POEMS, AND STORIES by Jane Yolen, Heidi E. Y. Stemple
Enchanting stories, lyrical poems, stunning photography, and fascinating science fill the pages of this treasury celebrating the amazing world of birds.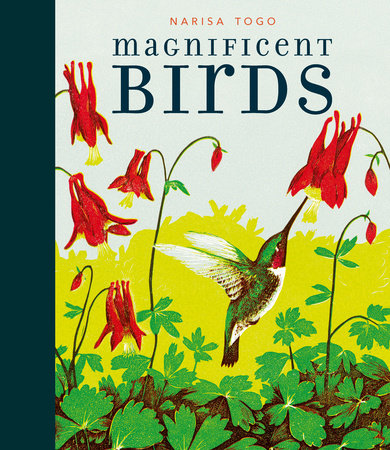 MAGNIFICENT BIRDS by Candlewick Press, Narisa Togo
From the bird of paradise that performs an extravagant courtship dance in the rain forest to the bar-tailed godwit that flies thousands of miles across the ocean without stopping, readers can learn about incredible birds from all over the world: In stylish linocut prints, Narisa Togo captures the beauty of both rare and familiar winged creatures from every part of the globe, presenting Japanese cranes, kakapos from New Zealand, and Andean flamingoes among the fourteen graceful birds on display.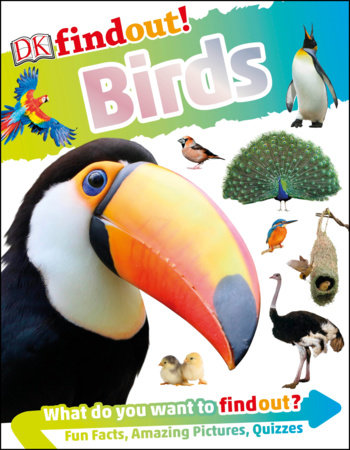 DKFINDOUT! BIRDS
Meet incredible birds – from eagles, owls, and parrots, to hummingbirds, penguins, and birds of paradise – in this children's book full of photographs and illustrations, fascinating facts, and engaging challenges. Find out how birds from around the world fly, feed, sense the world, communicate, build nests, protect their eggs, raise chicks, keep their feathers in top condition, defend themselves, and travel in search of food and nesting sites.
BIRDS MAKE NESTS by Michael Garland
In this colorful picture book, acclaimed artist Michael Garland introduces more than twenty species of birds and the intriguing homes they make, from puffins' burrows to orioles' hanging nests.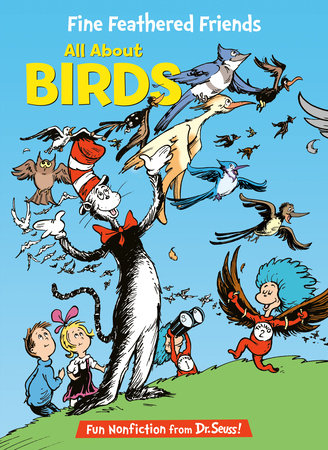 FINE FEATHERED FRIENDS by Tish Rabe
Bee hummingbirds, ostriches, flycatchers, chickadees, and bald eagles! Dick and Sally find themselves on a bird-watching tour led by the Cat in the Hat.
For more information on these and related titles visit Birds
---
There's a Book for That! is brought to you by Penguin Random House's Sales department. Please follow our Tumblr by clicking here—and share this link with your accounts: theresabookforthat.tumblr.com. Thank you!
Did you see something on the news or read about something on your commute? Perhaps you noticed something trending on Twitter? Did you think: "There's a book for that!"? Then please, send it our way at theresabookforthat@penguinrandomhouse.com
Posted: January 10, 2020