Friday Reads: Black Holes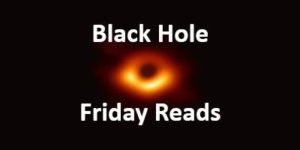 Have you seen it? Astronomers have captured an image of a black hole: a cosmic abyss so deep and dense that not even light can escape it. The first breathtaking image, in a galaxy about 55 million light-years from Earth, was unveiled on Wednesday, April 9 – the result of an international collaboration involving 200 members and nine telescopes.
According to Einstein's Theory of Relativity, in a black hole matter, space and time come to an end. As far as the team of astronomers can tell, the shape of the shadow is circular, as Einstein's theory predicts. We have our own prediction … a gravitational pull toward the science and scientists related to this revelation!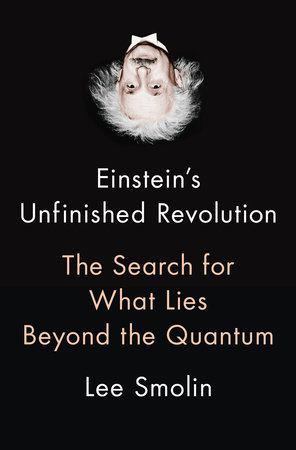 EINSTEIN'S UNFINISHED REVOLUTION: THE SEARCH FOR WHAT LIES BEYOND THE QUANTUM by Lee Smolin
In Einstein's Unfinished Revolution, theoretical physicist Lee Smolin provocatively argues that the problems which have bedeviled quantum physics since its inception are unsolved and unsolvable, for the simple reason that the theory is incomplete. If we are to have any hope of completing the revolution that Einstein began nearly a century ago, we must go beyond quantum mechanics to find a theory that will give us a complete description of nature. In Einstein's Unfinished Revolution, Lee Smolin brings us a step closer to resolving one of the greatest scientific controversies of our age.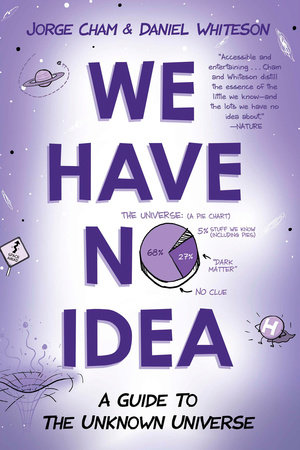 WE HAVE NO IDEA: A GUIDE TO THE UNKNOWN UNIVERSE by Jorge Cham, Daniel Whiteson
This entertaining illustrated science primer is the perfect book for anyone who's curious about all the big questions physicists are still trying to answer.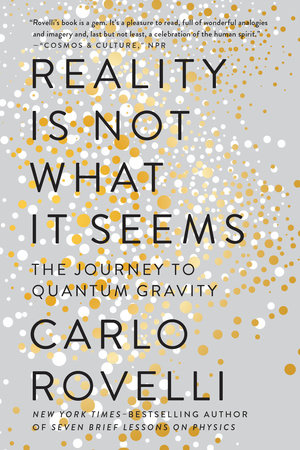 REALITY IS NOT WHAT IT SEEMS: THE JOURNEY TO QUANTUM GRAVITY by Carlo Rovelli
What are time and space made of? Where does matter come from? And what exactly is reality? Theoretical physicist Carlo Rovelli has spent his whole life exploring these questions and pushing the boundaries of what we know. Here he explains how our image of the world has changed over the last few dozen centuries.
BLACK HOLE BLUES AND OTHER SONGS FROM OUTER SPACE by Janna Levin
The authoritative story of Rainer Weiss, Barry Barish, and Kip Thorne's Nobel Prize–winning discovery of gravitational waves—by an eminent theoretical astrophysicist and award-winning writer.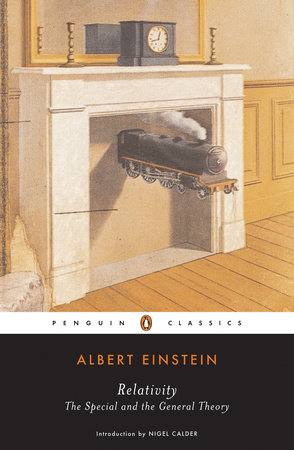 RELATIVITY: THE SPECIAL AND THE GENERAL THEORY by Albert Einstein, Nigel Calder (introduction)
An accesible version of Einstein's masterpiece of theory, written by the genius himself in 1916. According to Einstein himself, this book is intended "to give an exact insight into the theory of Relativity to those readers who, from a general scientific and philosophical point of view, are interested in the theory, but who are not conversant with the mathematical apparatus of theoretical physics."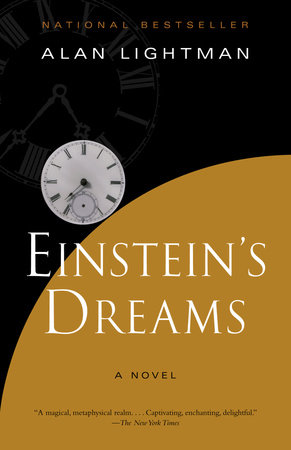 EINSTEIN'S DREAMS by Alan Lightman
The huge national bestseller that imagines the dreams of the young Albert Einstein as he develops the theories that will change physics and our world.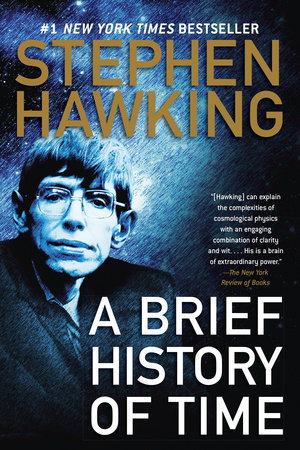 A BRIEF HISTORY OF TIME by Stephen Hawking
A landmark volume in science writing told in language we all can understand, A Brief History of Time plunges into the exotic realms of black holes and quarks, of antimatter and "arrows of time," of the big bang and a bigger God—where the possibilities are wondrous and unexpected. With exciting images and profound imagination, Stephen Hawking brings us closer to the ultimate secrets at the very heart of creation.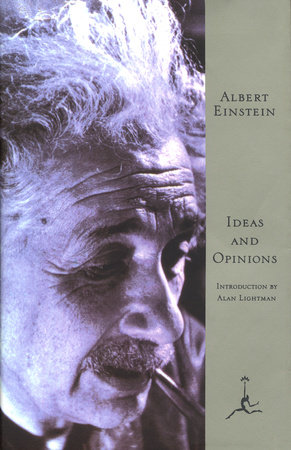 IDEAS AND OPINIONS by Albert Einstein
Here is the most definitive collection of Albert Einstein's popular writings, gathered under the supervision of Einstein himself. The selections range from his earliest days as a theoretical physicist to his death in 1955; from such subjects as relativity, nuclear war or peace, and religion and science, to human rights, economics, and government.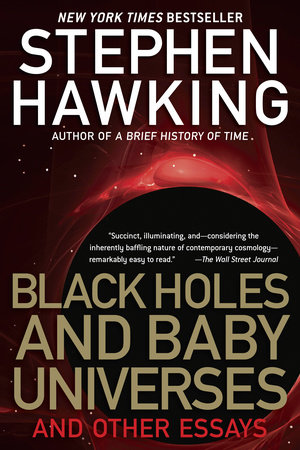 BLACK HOLES AND BABY UNIVERSES AND OTHER ESSAYS by Stephen Hawking
Thirteen extraordinary essays shed new light on the mystery of the universe—and on one of the most brilliant thinkers of our time. Building on his earlier work, Hawking discusses imaginary time, how black holes can give birth to baby universes, and scientists' efforts to find a complete unified theory that would predict everything in the universe.
FOR YOUNGER READERS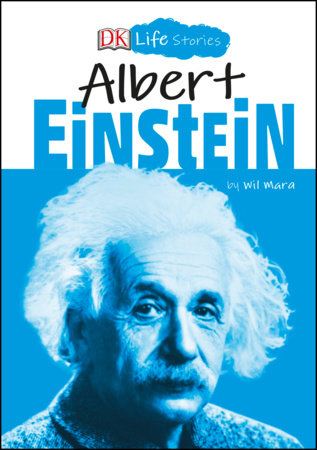 DK LIFE STORIES: ALBERT EINSTEIN by Wil Mara, Charlotte Ager
In this kids' biography, follow the remarkable life story of Albert Einstein, whose legendary genius and creative imagination made him one of the world's most famous thinkers.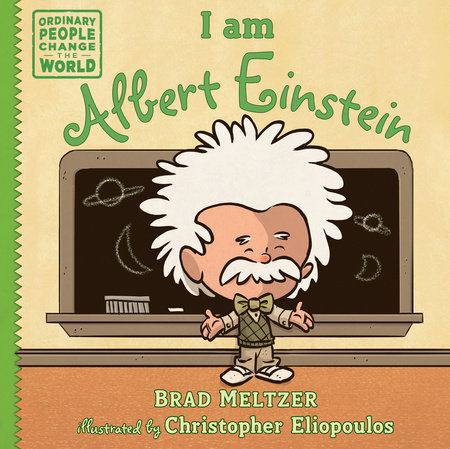 I AM ALBERT EINSTEIN by Brad Meltzer, Christopher Eliopoulos
Never stop dreaming is the message of this fourth picture book in the lively, collectible biography series. It is the tale of Albert Einstein, who struggled in school and was called a foolish dreamer by one of his teachers, but whose dreaming led to a theory of relativity that showed us a whole new view of our universe.
For more on these and related titles visit: Black Holes
---
There's a Book for That! is brought to you by Penguin Random House's Sales department. Please follow our Tumblr by clicking here—and share this link with your accounts: theresabookforthat.tumblr.com. Thank you!
Did you see something on the news or read about something on your commute? Perhaps you noticed something trending on Twitter? Did you think: "There's a book for that!"? Then please, send it our way at theresabookforthat@penguinrandomhouse.com
Posted: April 12, 2019