Friday Reads: Black Joy!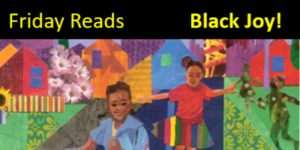 It's high time we celebrate Black Joy! Taking our inspiration from the splash created by the middle-grade anthology BLACK BOY JOY this month, we are expanding our pool to a dozen praise-worthy books for kids of all ages. In joy!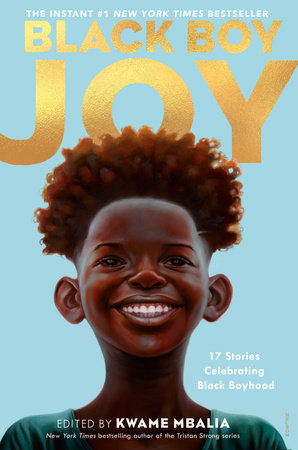 BLACK BOY JOY: 17 STORIES CELEBRATING BLACK BOYHOOD by Kwame Mbalia
Celebrate the joys of Black boyhood with stories from seventeen bestselling, critically acclaimed Black authors—including Jason Reynolds, Jerry Craft, Kwame Mbalia and more! From seventeen acclaimed Black male and non-binary authors comes a vibrant collection of stories, comics, and poems about the power of joy and the wonders of Black boyhood.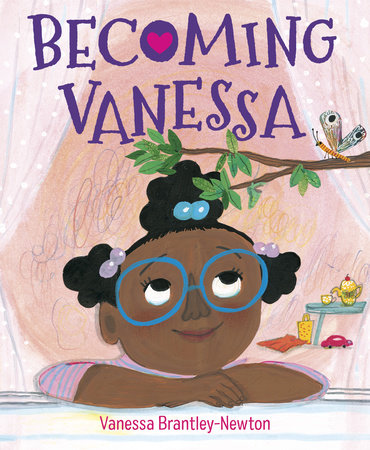 BECOMING VANESSA by Vanessa Brantley-Newton
On Vanessa's first day of school, her parents tell her it will be easy to make friends. Vanessa isn't so sure. She wears her fanciest outfit so her new classmates will notice her right away. The next day, she picks out a plain outfit, and tells her mom that her name is too long. She just wants to blend in, with a simple name like the other girls—why couldn't her parents have named her Megan or Bella? But when her mother tells her the meaning behind her name, it gives her the confidence she needs to introduce her classmates to the real Vanessa.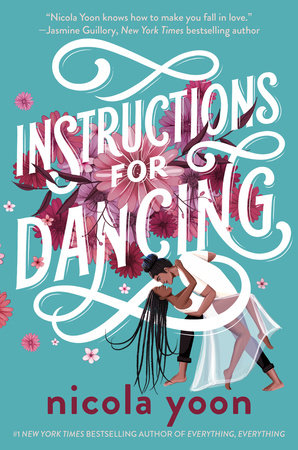 INSTRUCTIONS FOR DANCING by Nicola Yoon
In this romantic page-turner from the author of Everything, Everything and The Sun is Also a Star, Evie has the power to see other people's romantic fates—what will happen when she finally sees her own?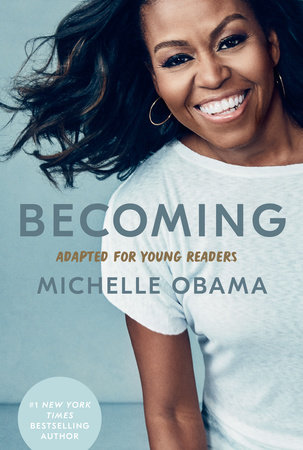 BECOMING: ADAPTED FOR YOUNG READERS by Michelle Obama
Michelle Robinson was born on the South Side of Chicago. From her modest beginnings, she would become Michelle Obama, the inspiring and powerful First Lady of the United States, when her husband, Barack Obama, was elected the forty-fourth president. They would be the first Black First Family in the White House and serve the country for two terms. Most important, this volume for young people is an honest and fascinating account of Michelle Obama's life led by example. She shares her views on how all young people can help themselves as well as help others, no matter their status in life. She asks readers to realize that no one is perfect, and that the process of becoming is what matters, as finding yourself is ever evolving. In telling her story with boldness, she asks young readers: Who are you, and what do you want to become?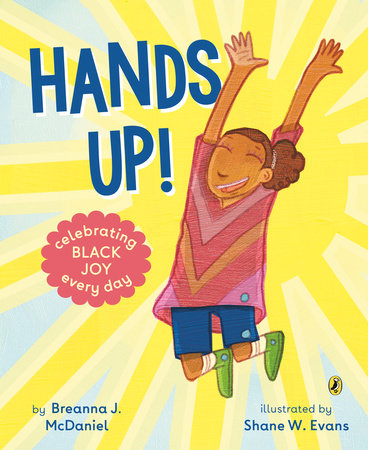 HANDS UP! by Breanna J. McDaniel; Illustrated by Shane W. Evans
A young Black girl lifts her baby hands up to greet the sun, reaches her hands up for a book on a high shelf, and raises her hands up in praise at a church service. She stretches her hands up high like a plane's wings and whizzes down a hill so fast on her bike with her hands way up. As she grows, she lives through everyday moments of joy, love, and sadness. And when she gets a little older, she joins her family and her community in a protest march, where they lift their hands up together in resistance and strength.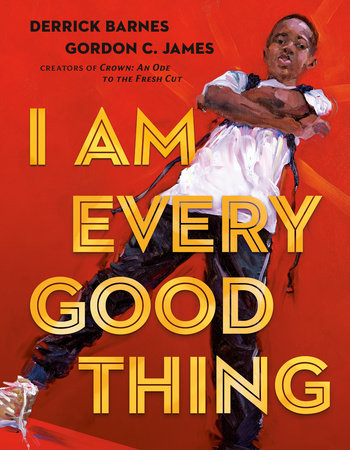 I AM EVERY GOOD THING by Derrick Barnes, Gordon C. James
Winner of the NCTE Charlotte Huck Award!
An upbeat, empowering picture book from the team that created the award-winning Crown: An Ode to the Fresh Cut . The confident Black narrator of this book is proud of everything that makes him who he is. He's got big plans, and no doubt he'll see them through—as he's creative, adventurous, smart, funny, and a good friend. Sometimes he falls, but he always gets back up. Other times he's afraid, because he's so often misunderstood and called what he is not. So slow down and really look and listen when somebody tells you—and shows you—who they are. There are superheroes in our midst!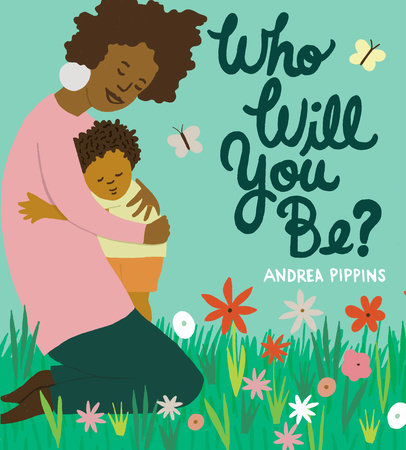 WHO WILL YOU BE? By Andrea Pippins
My child, my little one,
Who will you be when you are grown?
So begins this loving picture book about a mama who wonders who her child will grow up to be. Will her little one be curious like Grandpa and adventurous like Auntie Amina? Compassionate like Amy and joyful like cousin Curlena? Moving from family members to the wider community, she muses about which attributes her child will possess.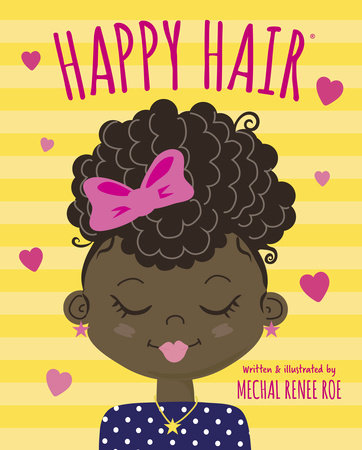 HAPPY HAIR by Mechal Renee Roe
Mechal Renee Roe, illustrator of Vice President Kamala Harris's Super Heroes Are Everywhere, creates a joyful, positive, read-together book celebrating girls with natural black hair that will have kids everywhere chanting: "I love being me!"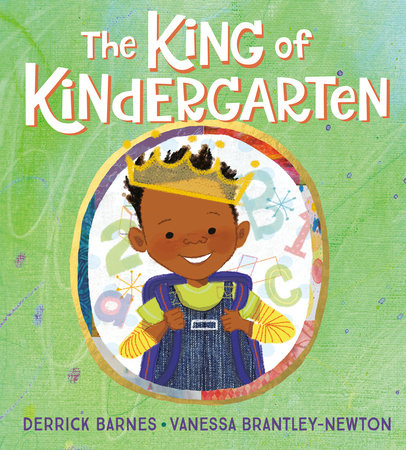 THE KING OF KINDERGARTEN by Derrick Barnes, Vanessa Brantley-Newton
Starting kindergarten is a big milestone–and the hero of this story is ready to make his mark! He's dressed himself, eaten a pile of pancakes, and can't wait to be part of a whole new kingdom of kids. The day will be jam-packed, but he's up to the challenge, taking new experiences in stride with his infectious enthusiasm! And afterward, he can't wait to tell his proud parents all about his achievements–and then wake up to start another day.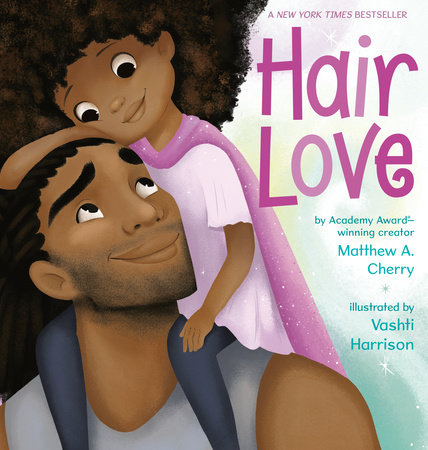 HAIR LOVE by Matthew A. Cherry, Vashti Harrison
Tie-in to Academy-Award Winning Short Film "Hair Love"
"I love that Hair Love is highlighting the relationship between a Black father and daughter. Matthew leads the ranks of new creatives who are telling unique stories of the Black experience. We need this." – Jordan Peele, Actor & Filmmaker
Coming in September!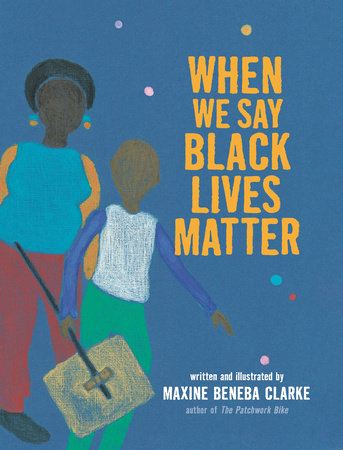 WHEN WE SAY BLACK LIVES MATTER by Maxine Beneba Clarke
In this joyful exploration of the Black Lives Matter motto, a loving narrator relays to a young Black child the strength and resonance behind the words. In family life, through school and beyond, the refrains echo and gain in power, among vignettes of protests and scenes of ancestors creating music on djembe drums. With deeply saturated illustrations rendered in jewel tones, Maxine Beneba Clarke offers a gorgeous, moving, and essential picture book.
Coming in October!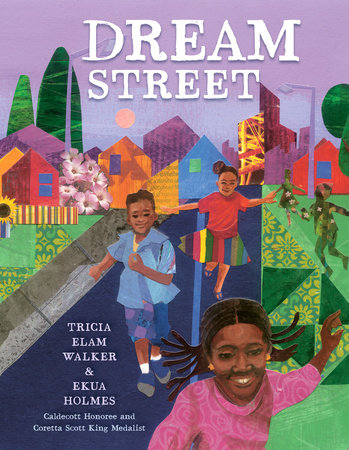 DREAM STREET by Tricia Elam Walker; Illustrated by Ekua Holmes
A magical story from the critically acclaimed author of Nana Akua Goes to School and a Caldecott Honor and Coretta Scott King Award winning illustrator. Illuminating this vivid cast of characters are vibrant, joyful illustrations that make this neighborhood—based on the Roxbury neighborhood in Boston where the author and illustrator grew up together as cousins—truly sing. This book is a perfect way for parents to share with their children the importance of community.
For more on these and related titles visit the collection Black Joy
---
There's a Book for That! is brought to you by Penguin Random House's Sales department.
Did you see something on the news or read about something on your commute? Perhaps you noticed something trending on Twitter? Did you think: "There's a book for that!"? Then please, send it our way at theresabookforthat@penguinrandomhouse.com
Posted: August 27, 2021