Friday Reads: Bookstore Romance Day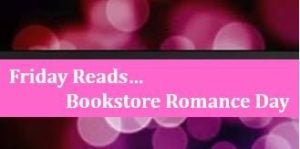 Did you know tomorrow, Saturday August 17 is the first annual Bookstore Romance Day? According to the Romance Writers of America-sponsored website: "Bookstore Romance Day is a day designed to give independent bookstores an opportunity to celebrate Romance fiction—its books, readers, and writers—and to strengthen the relationships between bookstores and the Romance community." To join the embrace this weekend, here are some bookseller favorites: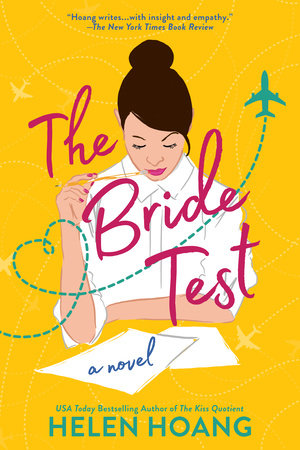 THE BRIDE TEST by Helen Hoang
From the critically acclaimed author of The Kiss Quotient comes a romantic novel about love that crosses international borders and all boundaries of the heart…
"With serious moments offset by spot-on humor, this romance has broad appeal, and it will find a special place in the hearts of autistic people and those who love them."—Publishers Weekly (starred review)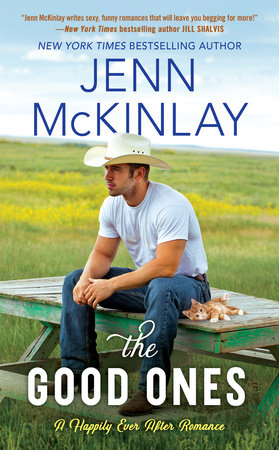 THE GOOD ONES by Jenn McKinlay
A romance bookstore owner in a small town in North Carolina (with a wonderful, wacky cast of characters) finds her own happily ever after with a single dad in a new romance series from the New York Times bestselling author of Every Dog Has His Day.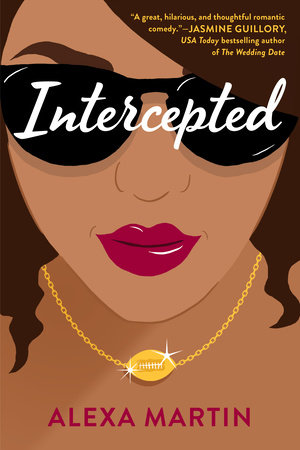 INTERCEPTED by Alexa Martin
Marlee Harper is the perfect girlfriend. She's definitely had enough practice by dating her NFL-star boyfriend for the last ten years. But when she discovers he has been tackling other women on the sly, she vows to never date an athlete again. There's just one problem: Gavin Pope, the new hotshot quarterback and a fling from the past, has Marlee in his sights. Between their own fumbles and the wicked wives, it will take a Hail Mary for Marlee and Gavin's relationship to survive the season.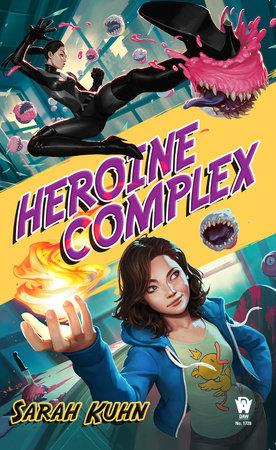 HEROINE COMPLEX (Book One) by Sarah Kuhn
Asian-American superheroines Evie Tanaka and Aveda Jupiter protect San Francisco from perilous threats in the first book in Sarah Kuhn's snarky and smart fantasy trilogy. "The superheroine we've been waiting for" —Seanan McGuire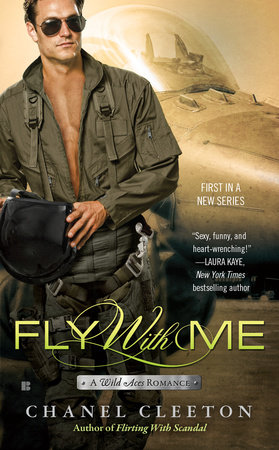 FLY WITH ME (A Wild Aces Romance) by Chanel Cleeton
From the author of Next Year in Havana comes the first Wild Aces Romance.
U.S. Air Force fighter pilot Noah Miller—call sign Burn—loves nothing more than flying hard and fast. When he meets a gorgeous and sassy woman while partying in Las Vegas, he immediately locks on to her. Jordan Callahan owns a thriving clothing boutique, but her love life is far less successful. Her luck changes when six feet, two inches of sexy swagger asks her to dance and turns her world upside down. One scorching weekend becomes an undeniable chemistry that they can't leave in Vegas. But the long distance relationship and their different lives threaten to ground their romance. And when the dangers of Noah's job become all too real, Jordan learns being with a fighter pilot means risking it all for a shot at love…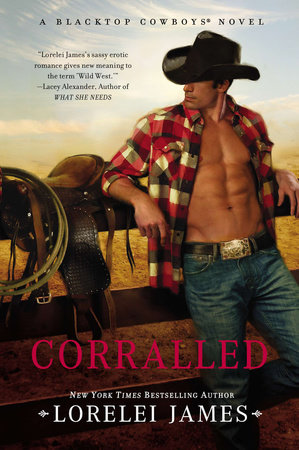 CORRALLED: A BLACKTOP COWBOYS NOVEL by Lorelei James
In the rodeo arena, all you have to worry about is surviving. But in the arena of love, things get much more complicated in the first romance in the Blacktop Cowboys series.
Lainie Capshaw has been tending to injured cowboys long enough to know that a charming Western drawl combined with a fine physical form doesn't mean you should fall for a man. As a sports therapist, she travels the rodeo circuits patching up riders—and fending off their sweet-talking, swaggering advances. So no one is more surprised than Lainie when she finds herself interested in not one, but two different men on different circuits: Hank Lawson, a bullfighter, and Kyle Gilchrist, a bull rider trying to stage a comeback. She's more shocked to learn Hank and Kyle are hometown buddies. But when the men offer to share her—in every way—she knows that both of them are going to try to win her, body and soul. And even as their sensual journey becomes the ride of her life, Lainie must choose which cowboy is worthy of her heart….
FOR YOUNG ADULT READERS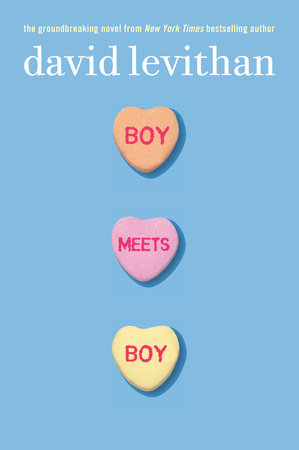 BOY MEETS BOY by David Levithan
This is the story of Paul, a sophomore at a high school like no other: The cheerleaders ride Harleys, the homecoming queen used to be a guy named Daryl (she now prefers Infinite Darlene and is also the star quarterback), and the gay-straight alliance was formed to help the straight kids learn how to dance. When Paul meets Noah, he thinks he's found the one his heart is made for. Until he blows it. The school bookie says the odds are 12-to-1 against him getting Noah back, but Paul's not giving up without playing his love really loud. His best friend Joni might be drifting away, his other best friend Tony might be dealing with ultra-religious parents, and his ex-boyfriend Kyle might not be going away anytime soon, but sometimes everything needs to fall apart before it can really fit together right. Click here for the spanish edition.
For more on these and related titles visit Bookstore Romance Day
---
There's a Book for That! is brought to you by Penguin Random House's Sales department. Please follow our Tumblr by clicking here—and share this link with your accounts: theresabookforthat.tumblr.com. Thank you!
Did you see something on the news or read about something on your commute? Perhaps you noticed something trending on Twitter? Did you think: "There's a book for that!"? Then please, send it our way at theresabookforthat@penguinrandomhouse.com
Posted: August 15, 2019