Friday Reads: Calm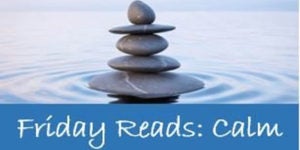 Calm mind brings inner strength and self-confidence, so that's very important for good health. – Dalai Lama
We are all after the balm that can keep us calm… may we suggest these soothing books for your weekend?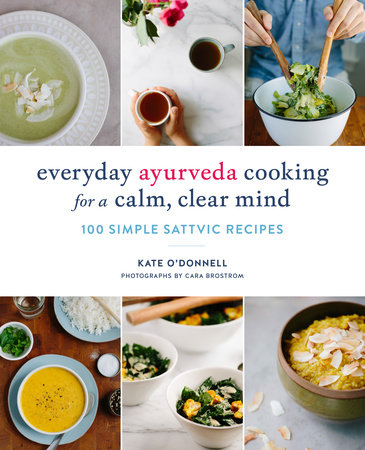 EVERYDAY AYURVEDA COOKING FOR A CALM, CLEAR MIND: 100 SIMPLE SATTVIC RECIPES by Kate O'Donnell, Cara Brostrom
In Ayurvedic medicine there are said to be three main energies that affect our mind: sattva, the state of contentment and calm; rajas, the state of reactivity and excitability; and tamas, the dull, slow, and stagnant state of mind. The good news is that there are direct ways of bringing these states into balance through what we eat. The recipes in this book are simple, seasonal, and delicious, while bringing the traditional foods of Ayurveda into the modern kitchen.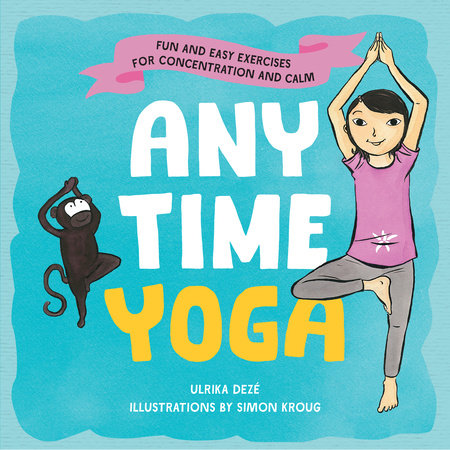 ANYTIME YOGA: FUN AND EASY EXERCISES FOR CONCENTRATION AND CALM by Ulrika Dezé, Simon Kroug
Join Kika and her little monkey Yazoo as they introduce 14 simple yoga poses for kids. Each pose in this book includes easy-to-follow instructions and will show kids how yoga can help them relax, develop focus, and increase their sense of well-being. Whether you have 15 minutes or an hour, the series of poses are adaptable to any setting. The book also includes four guided meditations that can be read aloud to complement the yoga practices.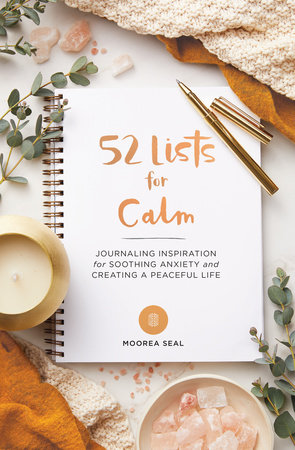 52 LISTS FOR CALM: JOURNALING INSPIRATION FOR SOOTHING ANXIETY AND CREATING A PEACEFUL LIFE by Moorea Seal
For fans of the bestselling 52 Lists series and anyone looking to bring more peace and calm into their lives (and who isn't, in our current age of anxiety?), this journal includes lists and tips specially designed to soothe the stressed-out soul.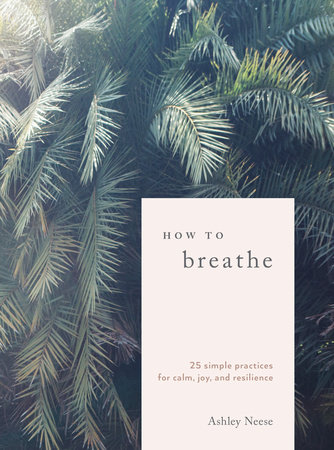 HOW TO BREATHE: 25 SIMPLE PRACTICES FOR CALM, JOY, AND RESILIENCE by Ashley Neese
A simple guide to breathwork by a lauded expert that takes you through 25 simple practices for everyday situations, such as de-stressing, managing anger, falling asleep, connecting with others, and more.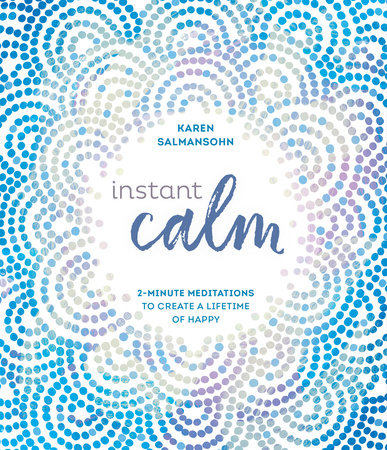 INSTANT CALM: 2-MINUTE MEDITATIONS TO CREATE A LIFETIME OF HAPPY by Karen Salmansohn
Lifestyle guru Karen Salmansohn presents a colorful gift book of two-minute meditations and mindfulness tips to help you let go of stress and worry and achieve a more Zen mindset in just minutes a day.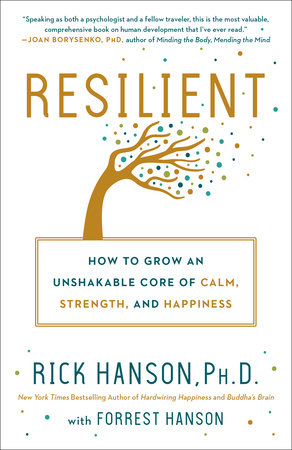 RESILIENT: HOW TO GROW AN UNSHAKABLE CORE OF CALM, STRENGTH, AND HAPPINESS by Rick Hanson, Ph.D., Forrest Hanson
A scientifically grounded program for developing the twelve inner strengths for being resilient no matter what life throws at you, from the New York Times bestselling author of Hardwiring Happiness.
Developed from Dr. Hanson' s incredibly popular online course called "The Foundations of Well-Being", this essential book offers everything you need to shore up these powerful inner strengths. In his inimitable friendly, warm, straightforward tone, Dr. Hanson shares stories, support, and simple thoughts and actions that lead to deeply rooted change.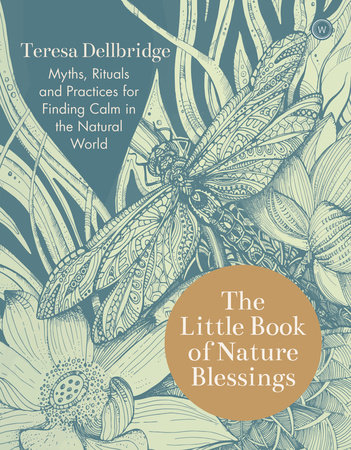 THE LITTLE BOOK OF NATURE BLESSINGS: HOW TO FIND INNER CALM IN THE NATURAL WORLD by Teresa Dellbridge
Nature helps us still the mind, feel connected, find calm and allows us to be more consciously present – these are simple things that many of us are searching for. In this little book, Theresa Dellbridge provides practices based on the elements, seasons; sun and moon that will help you to release stress.
FOR YOUNG READERS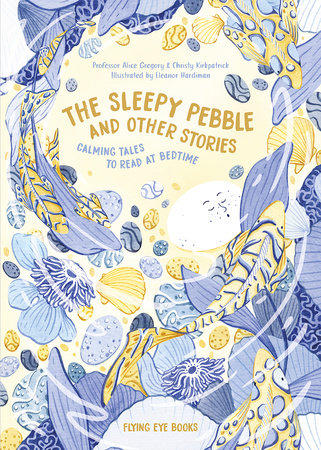 THE SLEEPY PEBBLE AND OTHER STORIES: CALMING TALES TO READ AT BEDTIME by Alice Gregory, Christy Kirkpatrick; Illustrated by Eleanor Hardiman
The Sleepy Pebble and Other Stories is a soothing collection of tales co-written by sleep specialist Alice Gregory and children's book writer Christy Kirkpatrick. They have crafted these stories to incorporate mindfulness and other techniques that can aid relaxation. Coupled with dreamlike and calming illustrations, this treasury could make bedtime a little bit easier.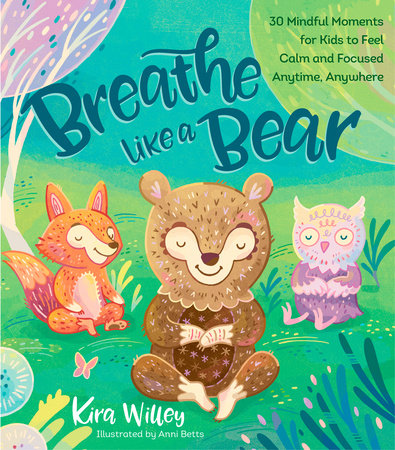 BREATHE LIKE A BEAR: 30 MINDFUL MOMENTS FOR KIDS TO FEEL CALM AND FOCUSED ANYTIME, ANYWHERE by Kira Willey; Illustrated by Anni Betts
Based on Kira Willey's Parents' Choice GOLD Award-winning CD, Mindful Moments for Kids, this one-of-a-kind book is sure to help kids find calm, gain focus, and encourage families to establish a fun and consistent mindfulness practice.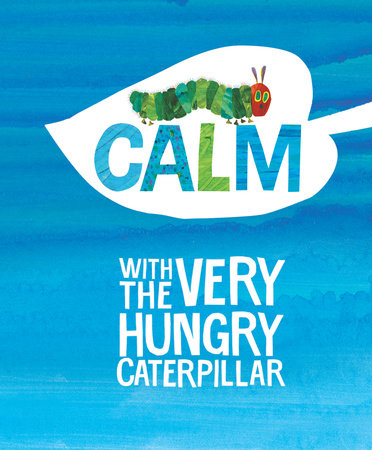 CALM WITH THE VERY HUNGRY CATERPILLAR by Eric Carle
Join The Very Hungry Caterpillar for a soothing story featuring classic art from the World of Eric Carle. With simple coping mechanisms and beautiful illustrations, this book is an excellent reminder to kids and adults alike to take a moment, breathe deep, and smile!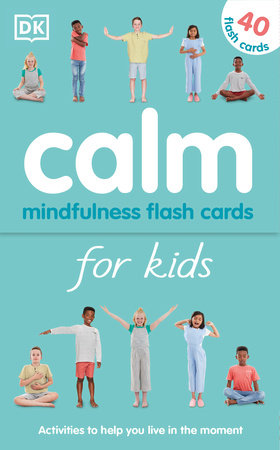 CALM – MINDFULNESS FLASH CARDS FOR KIDS: 40 ACTIVITIES TO HELP YOU LEARN TO LIVE IN THE MOMENT by Wynne Kinder
The perfect introduction to mindfulness, this box of 40 cards teaches children how to be mindful and handle stress by focusing their thoughts and noticing the world around them using fun activities. Calm – Mindfulness Flash Cards for Kids shows that supporting a child's positive mental health doesn't need to be expensive, time-consuming, or difficult, and that children can de-stress, focus, and get moving while having fun.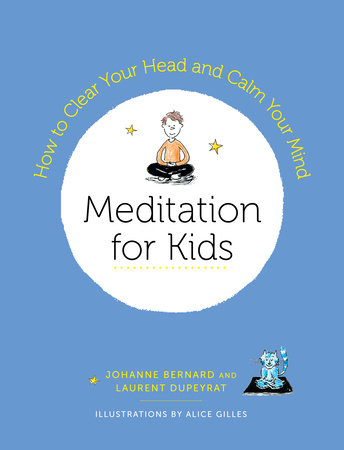 MEDITATION FOR KIDS: HOW TO CLEAR YOUR HEAD AND CALM YOUR MIND by Laurent Dupeyrat, Johanne Bernard, Illustrated by Alice Gilles
This extensive guide features options for both seated and walking meditation practices with over a dozen illustrated, step-by-step exercises like the tightrope walker and the flamingo. A short history of meditation, fun checklists, and a troubleshooting guide for frequently asked questions—including "What happens if you fall asleep?" and "Can I meditate with my pet?"—help lay the groundwork for a daily practice of stillness and inner reflection. The book even provides playful opportunities for kids to "teach" their parents the exercises so the whole family can participate.
For more on these and more relaxing titles, visit Calm
---
There's a Book for That! is brought to you by Penguin Random House's Sales department. Please follow our Tumblr by clicking here—and share this link with your accounts: theresabookforthat.tumblr.com. Thank you!
Did you see something on the news or read about something on your commute? Perhaps you noticed something trending on Twitter? Did you think: "There's a book for that!"? Then please, send it our way at theresabookforthat@penguinrandomhouse.com
Posted: March 20, 2020