Friday Reads: Campus Novels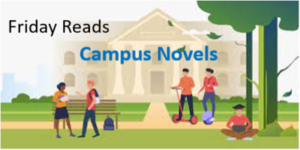 Students are heading back to campus after a long, mostly online, hiatus forced by the pandemic. Social media pages are filling up with updates and photos of the college-bound waving from car windows, standing in their dorm rooms – full of anticipation. This put us in mind of all the captivating novels set at school. For your weekend syllabus, check out the following novels, full of self-discovery, new relationships and campus intrigue: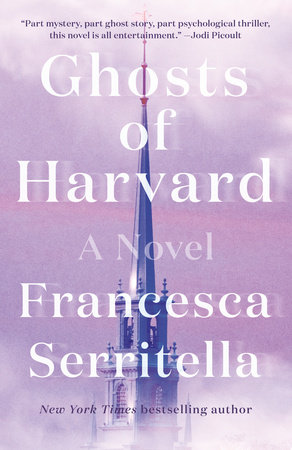 GHOSTS OF HARVARD: A NOVEL by Francesca Serritella
A Harvard freshman becomes obsessed with her schizophrenic brother's suicide. Then she starts hearing voices.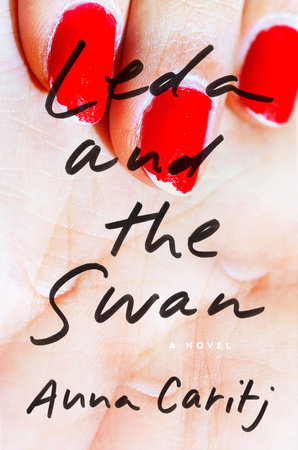 LEDA AND THE SWAN: A NOVEL by Anna Caritj
In a hothouse of collegiate sex and ambition, one young woman mysteriously disappears after a wild campus party, and another becomes obsessed with finding her.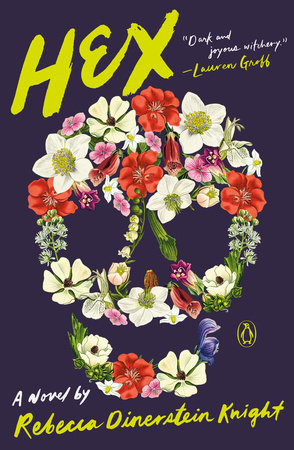 HEX: A NOVEL by Rebecca Dinerstein Knight
"A sophisticated, surprising take on the campus novel (with a welcome dose of witchery). Knight's writing feels a little wild and charged, as if you're constantly on the edge of discovering something new with her." —Goop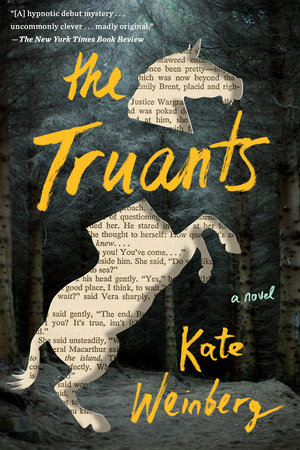 THE TRUANTS by Kate Weinberg
Jess Walker has come to a concrete campus under the flat gray skies of East Anglia for one reason: to be taught by the mesmerizing and rebellious Dr. Lorna Clay, whose seminars soon transform Jess's thinking on life, love, and Agatha Christie. Swept up in Lorna's thrall, Jess falls in with a tightly knit group of rule-breakers—until the dynamic among the friends begins to darken. When a tragedy shatters their friendships and love affairs and reveals a terrible secret, Jess must face the question she fears most: What is the true cost of an extraordinary life?
MINOR DRAMAS & OTHER CATASTROPHES by Kathleen West
Only the strong endure at Liston Heights High when students get swept up in the dramas and scandals erupting on campus around the school play…. When a devoted teacher comes under pressure for her progressive curriculum and a helicopter mom goes viral on social media, two women at odds with each other find themselves in similar predicaments, having to battle their way back from certain social ruin.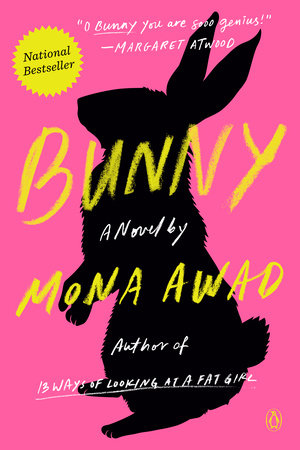 BUNNY: A NOVEL by Mona Awad
Samantha Heather Mackey couldn't be more of an outsider in her small, highly selective MFA program at New England's Warren University. A scholarship student who prefers the company of her dark imagination to that of most people, she is utterly repelled by the rest of her fiction writing cohort—a clique of unbearably twee rich girls who call each other "Bunny," and seem to move and speak as one. But everything changes when Samantha receives an invitation to the Bunnies' fabled "Smut Salon," and finds herself inexplicably drawn to their front door—ditching her only friend, Ava, in the process. Bunny is a down-the-rabbit-hole tale of loneliness and belonging, friendship and desire, and the fantastic and terrible power of the imagination.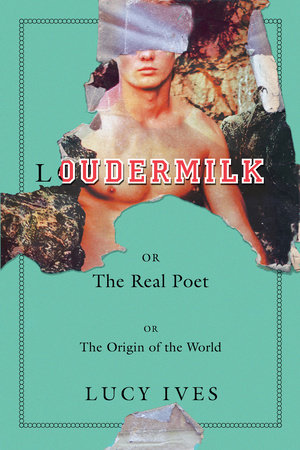 LOUDERMILK OR, THE REAL POET; OR, THE ORIGIN OF THE WORLD by Lucy Ives
"Hilarious . . . A riotous success. Equal parts campus novel, buddy comedy and meditation on art-making under late capitalism, the novel is a hugely funny portrait of an egomaniac and his nebbish best friend." —The Washington Post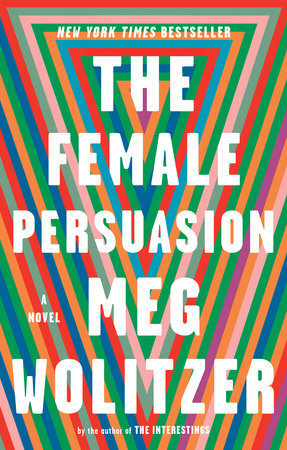 THE FEMALE PERSUASION by Meg Wolitzer
Greer Kadetsky is a shy college freshman when she meets the woman she hopes will change her life. Faith Frank, dazzlingly persuasive and elegant at sixty-three, has been a central pillar of the women's movement for decades, a figure who inspires others to influence the world. Upon hearing Faith speak for the first time, Greer- madly in love with her boyfriend, Cory, but still full of longing for an ambition that she can't quite place- feels her inner world light up. And then, astonishingly, Faith invites Greer to make something out of that sense of purpose, leading Greer down the most exciting path of her life as it winds toward and away from her meant-to-be love story with Cory and the future she'd always imagined.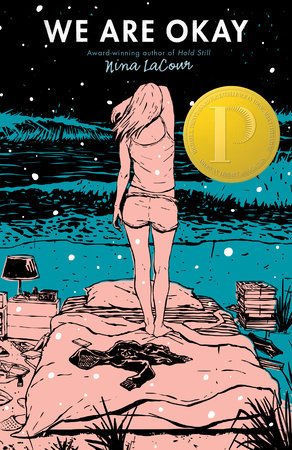 WE ARE OKAY by Nina LaCour
Winner of the Michael L. Printz Award
You go through life thinking there's so much you need. . . . Until you leave with only your phone, your wallet, and a picture of your mother. Marin hasn't spoken to anyone from her old life since the day she left everything behind. No one knows the truth about those final weeks. Not even her best friend Mabel. But even thousands of miles away from the California coast, at college in New York, Marin still feels the pull of the life and tragedy she's tried to outrun. Now, months later, alone in an emptied dorm for winter break, Marin waits. Mabel is coming to visit and Marin will be forced to face everything that's been left unsaid and finally confront the loneliness that has made a home in her heart.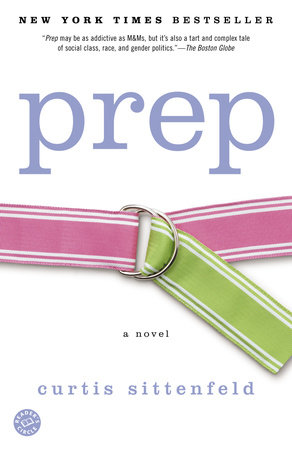 PREP by Curtis Sittenfeld
An insightful, achingly funny coming-of-age story which the Boston Globe calls "As addictive as M&Ms, but also a tart and complex tale of social class, race, and gender politics."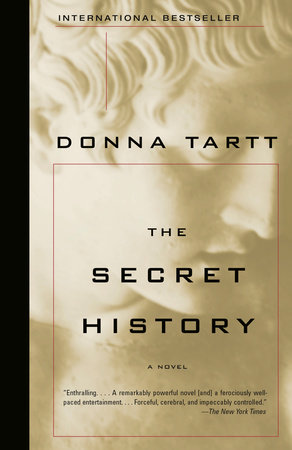 THE SECRET HISTORY by Donna Tartt
Under the influence of their charismatic Classics professor, a group of clever, eccentric misfits at an elite New England college discover a way of thinking and living that is a world away from the humdrum existence of their contemporaries. But when they go beyond the boundaries of normal morality their lives are changed profoundly and forever, and they discover how hard it can be to truly live and how easy it is to kill.
For more on these and related titles visit the collection Campus Novels
---
There's a Book for That! is brought to you by Penguin Random House's Sales department.
Did you see something on the news or read about something on your commute? Perhaps you noticed something trending on Twitter? Did you think: "There's a book for that!"? Then please, send it our way at theresabookforthat@penguinrandomhouse.com
Posted: August 20, 2021