Friday Reads: Caribbean Lit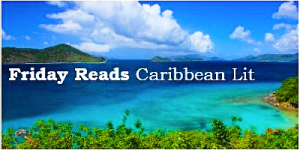 Did you know that June is Caribbean-American Heritage Month? This year marks the fourteenth celebration since President George W. Bush's proclamation in 2006. In commemoration of the rich literary history of the Caribbean, we present the following exemplary books by writers from the region: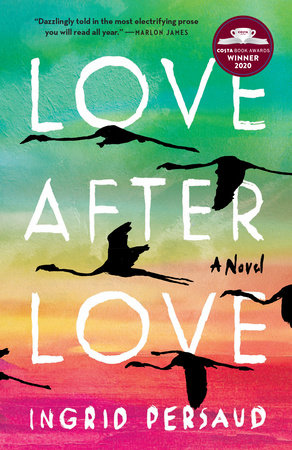 LOVE AFTER LOVE: A NOVEL by Ingrid Persaud
An electrifying novel of love in its messiest forms—a complicated marriage, an unconventional family, and the shocking secrets that unite them—from an award-winning Trinidadian author.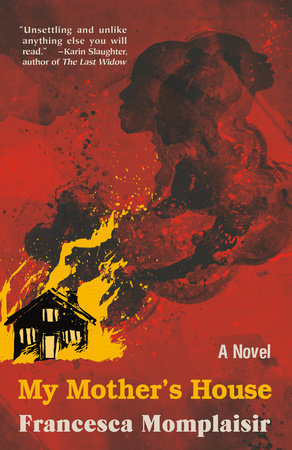 MY MOTHER'S HOUSE: A NOVEL by Francesca Momplaisir
A literary thriller about the complex underbelly of the immigrant American dream and the dangerous ripple effect one person's damages can have on the lives of others—told unexpectedly by a house that has held unspeakable horrors.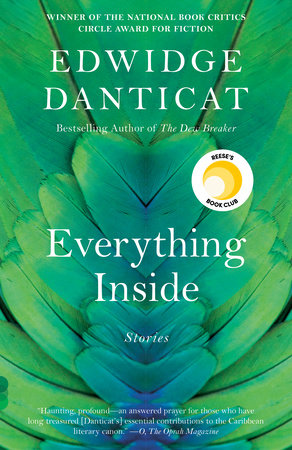 EVERYTHING INSIDE: STORIES by Edwidge Danticat
Spanning Miami to Port-au-Prince to a small unnamed country in the Caribbean and beyond, these eight powerful, emotionally absorbing stories explore the forces that pull us together, or drive us apart, sometimes in the same searing instant. A romance unexpectedly sparks between two wounded friends; a marriage ends for what seem like noble reasons, but with irreparable consequences; a young woman holds on to an impossible dream even as she fights for her survival; two lovers reunite after unimaginable tragedy, both for their country and in their lives. In Everything Inside, Edwidge Danticat has crafted an indelible work of keen observation and surpassing beauty.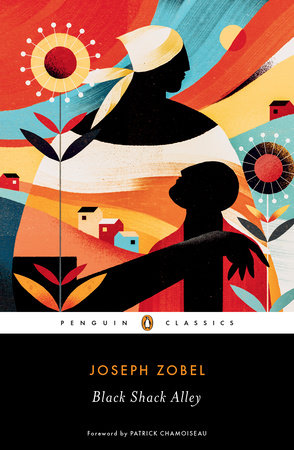 BLACK SHACK ALLEY by Joseph Zobel
Following in the tradition of Richard Wright's Black Boy, Joseph Zobel's semiautobiographical 1950 novel Black Shack Alley chronicles the coming-of-age of José, a young boy grappling with issues of power and identity in colonial Martinique.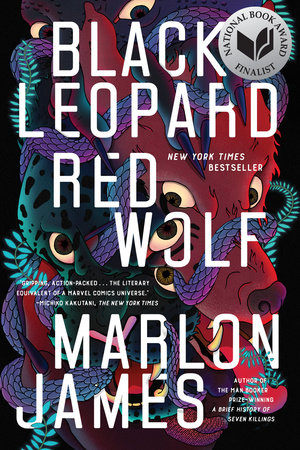 BLACK LEOPARD, RED WOLF by Marlon James
"A fantasy world as well-realized as anything Tolkien made."—Neil Gaiman
In the stunning first novel in Marlon James's Dark Star trilogy, myth, fantasy, and history come together to explore what happens when a mercenary is hired to find a missing child.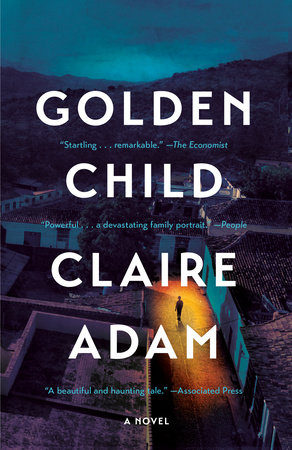 GOLDEN CHILD: A NOVEL by Claire Adam
A deeply affecting debut novel set in Trinidad, following the lives of a family as they navigate impossible choices about scarcity, loyalty, and love.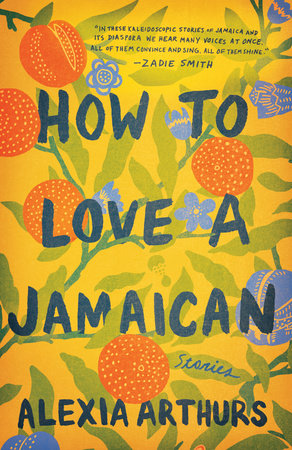 HOW TO LOVE A JAMAICAN: STORIES by Alexia Arthurs
Tenderness and cruelty, loyalty and betrayal, ambition and regret—Alexia Arthurs navigates these tensions to extraordinary effect in her debut collection about Jamaican immigrants and their families back home. Sweeping from close-knit island communities to the streets of New York City and midwestern university towns, these eleven stories form a portrait of a nation, a people, and a way of life.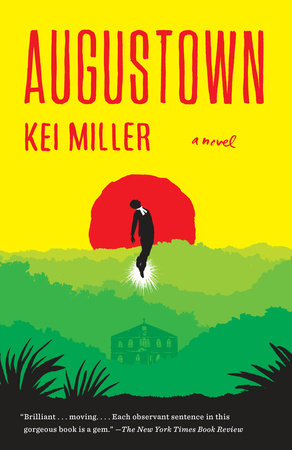 AUGUSTOWN: A NOVEL by Kei Miller
Ma Taffy may be blind, but she sees everything. So when her great-nephew Kaia comes home from school in tears, what she senses sends a deep fear running through her. A teacher has cut off Kaia's dreadlocks—a violation of his Rastafari beliefs—and this single impulsive action will have ramifications that stretch throughout the entire community. For Kaia's story brings back memories from Ma Taffy's youth, including the legend of the flying preacherman and his ties to the history of Jamaican oppression and resistance—all of which will reverberate forward to the present and change Augustown forever.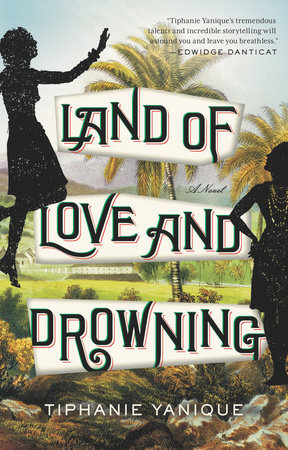 LAND OF LOVE AND DROWNING: A NOVEL by Tiphanie Yanique
In the early 1900s, the Virgin Islands are transferred from Danish to American rule, and an important ship sinks into the Caribbean Sea. Orphaned by the shipwreck are two sisters and their half-brother, now faced with an uncertain identity and future. Each of them is unusually beautiful, and each is in possession of a particular magic that will either sink or save them.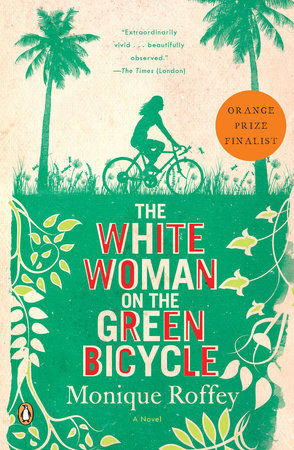 THE WHITE WOMAN ON THE GREEN BICYCLE: A NOVEL by Monique Roffey
A beautifully written, unforgettable novel of a troubled marriage, set against the lush landscape and political turmoil of Trinidad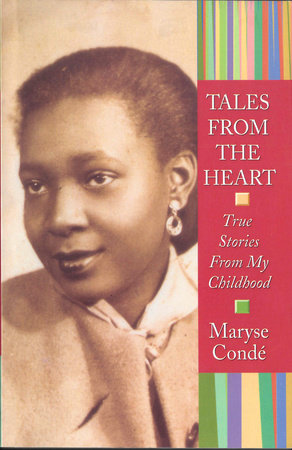 TALES FROM THE HEART: TRUE STORIES FROM MY CHILDHOOD by Maryse Conde
In this collection of autobiographical essays, Maryse Condé vividly evokes the relationships and events that gave her childhood meaning: discovering her parents' feelings of alienation; her first crush; a falling out with her best friend; the death of her beloved grandmother; her first encounter with racism.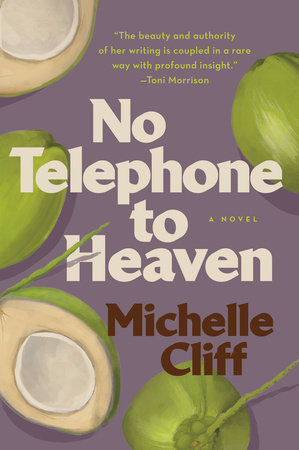 NO TELEPHONE TO HEAVEN by Michelle Cliff
A brilliant Jamaican-American writer takes on the themes of colonialism, race, myth, and political awakening through the experiences of a light-skinned woman named Clare Savage. The story is one of discovery as Clare moves through a variety of settings – Jamaica, England, America – and encounters people who affect her search for place and self.
For more on these and related titles visit the collection, Caribbean Lit Friday Reads
---
There's a Book for That! is brought to you by Penguin Random House's Sales department. Please follow our Tumblr by clicking here—and share this link with your accounts: theresabookforthat.tumblr.com. Thank you!
Did you see something on the news or read about something on your commute? Perhaps you noticed something trending on Twitter? Did you think: "There's a book for that!"? Then please, send it our way at theresabookforthat@penguinrandomhouse.com
Posted: June 11, 2021