Friday Reads: Carry On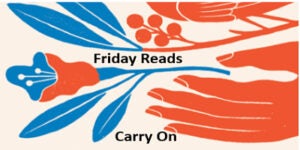 This week saw the launch of Amanda Gorman's poetry collection, CALL US WHAT WE CARRY, on the heels of Tiya Miles winning the National Book Award in Nonfiction for All THAT SHE CARRIED: THE JOURNEY OF ASHLEY'S SACK, A BLACK FAMILY KEEPSAKE. Thus, the theme of burdens carried, of lasting legacies, became conspicuous in other powerful, acclaimed fiction and nonfiction with the verb "carry" in the title. As we look to lighten our loads with the turn of the year, carrying on with books will always be our sage advice!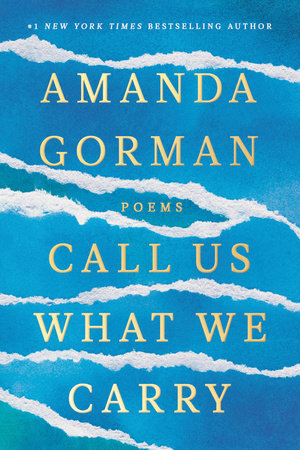 CALL US WHAT WE CARRY: POEMS by Amanda Gorman
Presidential inaugural poet Amanda Gorman captures a shipwrecked moment in time and transforms it into a lyric of hope and healing. In Call Us What We Carry, Gorman explores history, language, identity, and erasure through an imaginative and intimate collage. Harnessing the collective grief of a global pandemic, this beautifully designed volume features poems in many inventive styles and structures and shines a light on a moment of reckoning. Call Us What We Carry reveals that Gorman has become our messenger from the past, our voice for the future.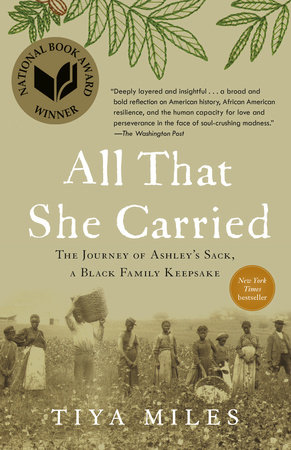 ALL THAT SHE CARRIED: THE JOURNEY OF ASHLEY'S SACK, A BLACK FAMILY KEEPSAKE by Tiya Miles
2021 Winner of the National Book Award for Nonfiction
In a display case in the Smithsonian's National Museum of African American History and Culture sits a rough cotton bag, called Ashley's Sack, embroidered with just a handful of words that evoke a sweeping family story of loss and of love, passed down through the generations.
In 1850s South Carolina, an enslaved woman named Rose gave this sack filled with a few precious items to her daughter, Ashley, as a token of love and to try to ensure Ashley's survival as well. Soon after, the nine-year-old girl was separated from her mother and sold. Decades later, Ashley's granddaughter Ruth embroidered this family history on the bag in spare yet haunting language—including Rose's wish that "It be filled with my Love always." Now, in this illuminating, deeply moving new book inspired by Rose's gift to Ashley, historian Tiya Miles carefully unearths these women's faint presence in archival records and draws on objects and art, to follow the paths of their lives—and the lives of so many women like them—in a singular and revelatory history of the experience of slavery, and the uncertain freedom afterward, in the United States.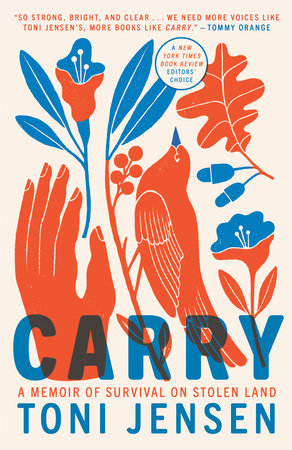 CARRY: A MEMOIR OF SURVIVAL ON STOLEN LAND by Toni Jensen
A Goop Book Club Pick
"Essential…We need more voices like Toni Jensen's, more books like Carry."—Tommy Orange, author of There There
Carry is a powerful, poetic memoir about what it means to exist as an Indigenous woman in America, told in snapshots of the author's encounters with gun violence. In prose at once forensic and deeply emotional, Toni Jensen shows herself to be a brave new voice and a fearless witness to her own difficult history—as well as to the violent cultural landscape in which she finds her coordinates. With each chapter, Carry reminds us that surviving in one's country is not the same as surviving one's country.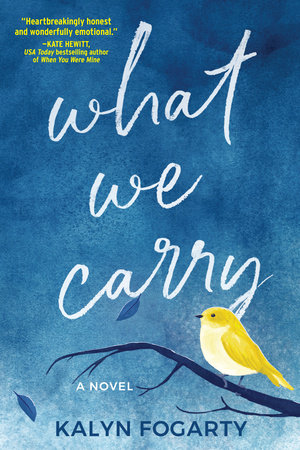 WHAT WE CARRY: A NOVEL by Kalyn Fogarty
Winner of the 2021 American Book Fest Best Book Award
Fans of Caroline Leavitt will relish this rich, complex novel born of the author's own loss and grief, about how one can overcome tragedy through bravery and self-discovery. What We Carry is a thought-provoking response to the author's own miscarriage and lack of fiction surrounding the topic, that she and other women in her situation crave.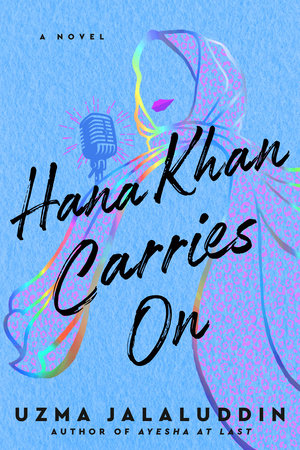 HANA KHAN CARRIES ON by Uzma Jalaluddin
From the author of Ayesha at Last comes a sparkling new rom-com for fans of "You've Got Mail," set in two competing halal restaurants.
When her mysterious aunt and her teenage cousin arrive from India for a surprise visit, they draw Hana into a long-buried family secret. A hate-motivated attack on their neighbourhood complicates the situation further, as does Hana's growing attraction for Aydin, the young owner of the rival restaurant—who might not be a complete stranger after all. As life on the Golden Crescent unravels, Hana must learn to use her voice, draw on the strength of her community and decide what her future should be.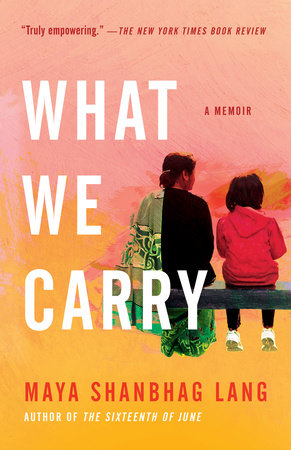 WHAT WE CARRY: A MEMOIR by Maya Shanbhag Lang
Maya Shanbhag Lang grew up idolizing her brilliant mother, an accomplished physician who immigrated to the United States from India and completed her residency all while raising her children and keeping a traditional Indian home. Maya's mother had always been a source of support—until Maya became a mother herself. Then the parent who had once been so capable and attentive became suddenly and inexplicably unavailable. Struggling to understand this abrupt change while raising her own young child, Maya searches for answers and soon learns that her mother is living with Alzheimer's. Absorbing, moving, and raw, What We Carry is a memoir about mothers and daughters, lies and truths, receiving and giving care, and how we cannot grow up until we fully understand the people who raised us. It is a beautiful examination of the weight we shoulder as women and an exploration of how to finally set our burdens down.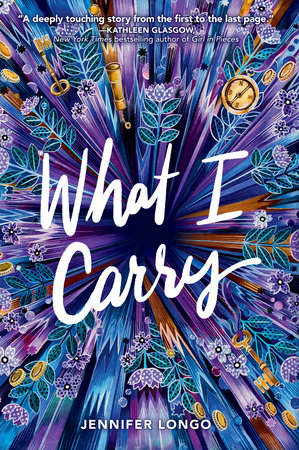 WHAT I CARRY by Jennifer Longo
For readers of Robin Benway's Far from the Tree, a powerful and heartwarming young adult novel about a teen girl soon to age out of the foster care system: Muir has just one year left before she ages out of the system. One year before she's free. One year to avoid anything—or anyone—that could get in her way.Then she meets Francine. And Kira. And Sean. And everything changes.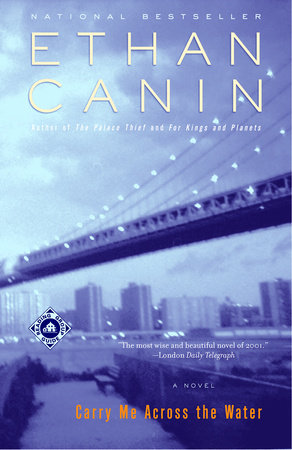 CARRY ME ACROSS THE WATER: A NOVEL by Ethan Canin
Breathtaking in its suspense and beauty, Carry Me Across the Water is the story of a man's turbulent journey, with his family, through the central years of the twentieth century. Young August Kleinman escapes from Nazi Germany to America, where his mother's words—"Take the advice of no one"—fate him to a life of boldness and originality, from the poor streets of New York to the marble mansions of industrial Pittsburgh, from old world Hamburg to the jungle islands of the Pacific. Ultimately, near the end of a long and bountiful life, his resolution of a haunting encounter with a Japanese soldier during World War Two finally illuminates, at the deepest levels, the way authentic lives truly unfold. From the writer hailed as "the most mature and accomplished novelist of his generation" (Alan Cheuse) comes this "exquisitely modulated short novel" (Los Angeles Times).
For more on these and related titles visit:  Carry On Titles
There's a Book for That! is brought to you by Penguin Random House's Sales department. Please follow our Tumblr by clicking here—and share this link with your accounts: theresabookforthat.tumblr.com. Thank you!
Did you see something on the news or read about something on your commute? Perhaps you noticed something trending on Twitter? Did you think: "There's a book for that!"? Then please, send it our way at theresabookforthat@penguinrandomhouse.com
Posted: December 10, 2021