Friday Reads: Cats!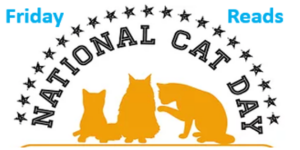 Meow! Happy National Cat Day! Celebrated on October 29, National Cat Day was founded in 2005 "to help galvanize the public to recognize the number of cats that need to be rescued each year and also to encourage cat lovers to celebrate the cat(s) in their lives for the unconditional love and companionship they bestow upon us" (nationalcatday.com). The following books for cat lovers put the purr in perfect Halloween weekend reading!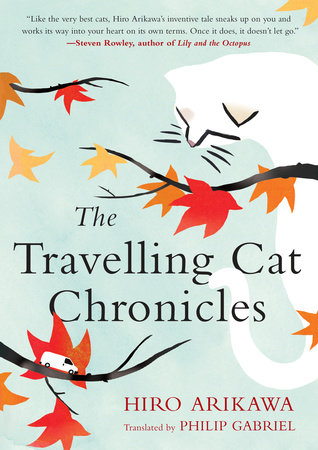 THE TRAVELLING CAT CHRONICLES by Hiro Arikawa; Translated by Philip Gabriel
The Travelling Cat Chronicles is a life-affirming anthem to kindness and self-sacrifice that shows how the smallest things can provide the greatest joy—the perfect gift for cat lovers and travelers!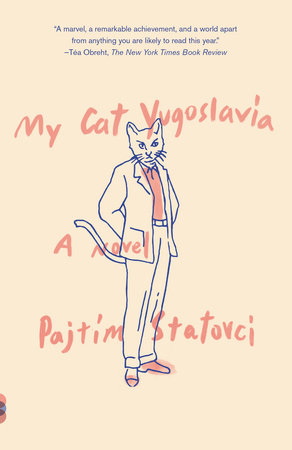 MY CAT YUGOSLAVIA: A NOVEL by Pajtim Statovci; Translated by David Hackston
A love story about what it means to be an outsider from the most imaginative new voice in international fiction.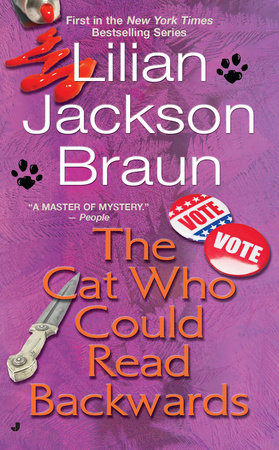 THE CAT WHO COULD READ BACKWARDS by Lilian Jackson Braun
This riveting beginning to the Cat Who series is the perfect cozy mystery for cat lovers to start sleuthing! The world of modern art is a mystery to many. But for Jim Qwilleran, it turns into a mystery of another sort when his assignment for The Daily Fluxion leads down the path to murder. But Qwilleran and his newly found partner, Koko the brilliant Siamese cat, are in their element—sniffing out clues and confounding criminals intent on mayhem and murder.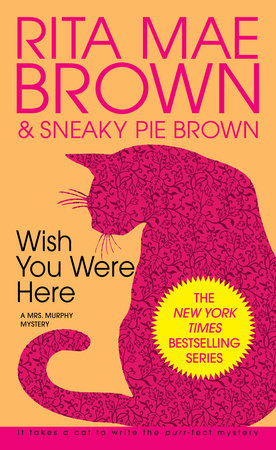 WISH YOU WERE HERE: A MRS. MURPHY MYSTERY by Rita Mae Brown
First in the Sneaky Pie Brown cozy mystery series! Crozet's thirty-something postmistress, Mary Minor "Harry" Haristeen, has a tiger cat (Mrs. Murphy) and a Welsh Corgi (Tee Tucker), a pending divorce, and a bad habit of reading post cards not addressed to her. When Crozet citizens start turning up murdered, Harry remembers that each received a card with a tombstone on the front with the message "Wish you were Here," on the back.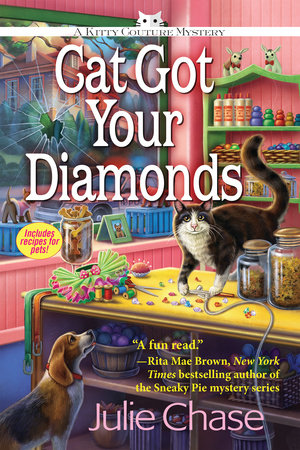 CAT GOT YOUR DIAMONDS: A KITTY COUTURE MYSTERY by Julie Chase
Witty and whimsical, this first installment of a pet cozy mystery series will be the cat's meow for fans of Rita Mae Brown and Miranda James.
Publishing November 2nd!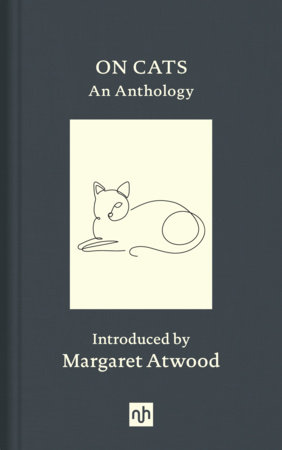 ON CATS: AN ANTHOLOGY; Introduction by Margaret Atwood; Photographs by Elliot Ross
In these pages, writers reflect on the curious feline qualities that inspire such devotion in their owners, even when it seems one-sided. Cats' affections are hard-won and often fickle. Freud considered his cat an embodiment of true egoism; Hilaire Belloc found peace in his feline companion's complacency; and Hemingway—a famous cat-lover—wrote of drinking with his eleven cats and the pleasant distraction they gave him. These writers, and many others (including Mary Gaitskill, Alice Walker, Ursula K. Le Guin, John Keats, James Bowen, Lynne Truss, and more), paint a joyful portrait of cats and their mysterious and loveable ways.
FOR YOUNGER READERS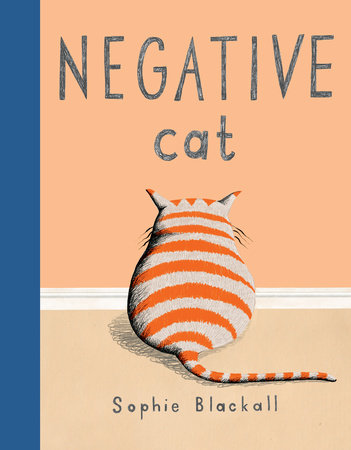 NEGATIVE CAT by Sophie Blackall
Two-time Caldecott winner Sophie Blackall spins a winning tale about Max, a feline whose behavior doesn't win any raves, except from the boy who believes in him and finds a way to turn a negative into a positive.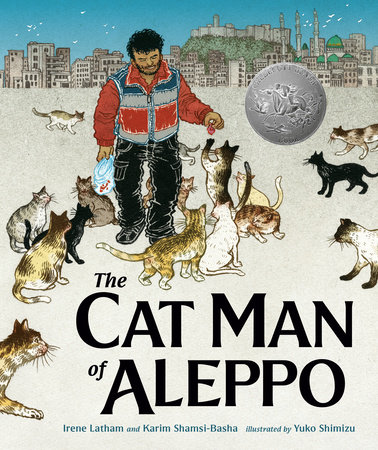 THE CAT MAN OF ALEPPO by Karim Shamsi-Basha, Irene Latham, Yuko Shimizu
The Caldecott Honor-winning true story of Mohammad Alaa Aljaleel, who in the midst of the Syrian Civil War courageously offered safe haven to Aleppo's abandoned cats.
For more on these and related titles visit: Cat Day
---
There's a Book for That! is brought to you by Penguin Random House's Sales department. Please follow our Tumblr by clicking here—and share this link with your accounts: theresabookforthat.tumblr.com. Thank you!
Did you see something on the news or read about something on your commute? Perhaps you noticed something trending on Twitter? Did you think: "There's a book for that!"? Then please, send it our way at theresabookforthat@penguinrandomhouse.com
Posted: October 29, 2021