Friday Reads: Cave Canem Poets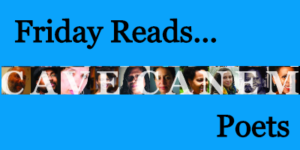 It's a fine Friday for poetry and this week we are highlighting Cave Canem. Founded in 1996 by poets Toi Derricotte and Cornelius Eady, Cave Canem "is a home for the many voices of African American poetry and is committed to cultivating the artistic and professional growth of Black poets." Its three book prizes have launched the careers of many esteemed poets, including former U.S. Poet Laureates Natasha Trethewey and Tracy K. Smith. Other preeminent poets such as Rita Dove, Elizabeth Alexander, Terrance Hayes, Morgan Parker, Joshua Bennett and Claudia Rankine are among the organization's faculty, fellows and judges. Here are some awe-inspiring works by Cave Canem poets: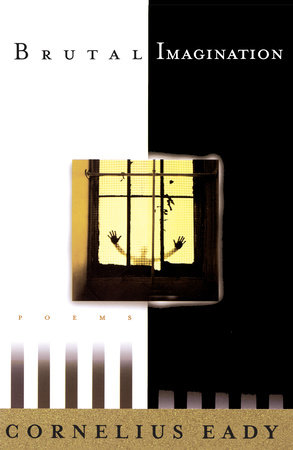 BRUTAL IMAGINATION: POEMS by Cornelius Eady
Brutal Imagination, a National Book Award finalist, is the work of a poet at the peak of his considerable powers. The collection explores the vision of the black man in white imagination, as well as the black family and the barriers of color, class, and caste that tear it apart. These two main themes showcase Cornelius Eady's range: his deft wit, inventiveness, and skillfully targeted anger, and the way in which he combines the subtle with the charged, street idiom with elegant inversions, harsh images with the sweetly ordinary.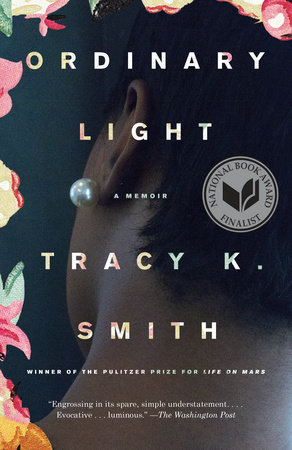 ORDINARY LIGHT: A MEMOIR by Tracy K. Smith
A Pulitzer Prize-winning poet's quietly potent memoir exploring coming-of-age and the meaning of home. The youngest of five children, Tracy K. Smith was raised with limitless affection and a firm belief in God by a stay-at-home mother and an engineer father. But after spending a summer in Alabama at her grandmother's house, she returns to California with a new sense of what it means to be black. The dizzying juxtapositions that she experiences—between her family's past, her own comfortable present, and the promise of her future—eventually compel her to act on her passions for love and her desire to become a writer. However, when her mother is diagnosed with cancer, which she says is part of God's plan, Tracy must learn a new way to love and look after someone whose beliefs she has outgrown.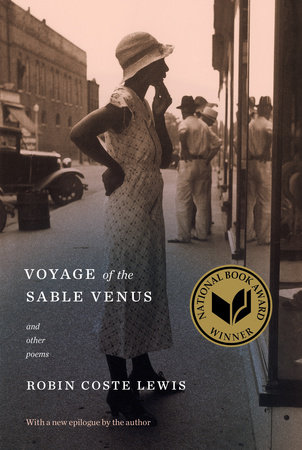 VOYAGE OF THE SABLE VENUS AND OTHER POEMS by Robin Coste Lewis
This National Book Award-winning debut poetry collection is a meditation on the black female figure through time. Lewis's book is a thrilling aesthetic anthem to the complexity of race—a full embrace of its pleasure and horror, in equal parts.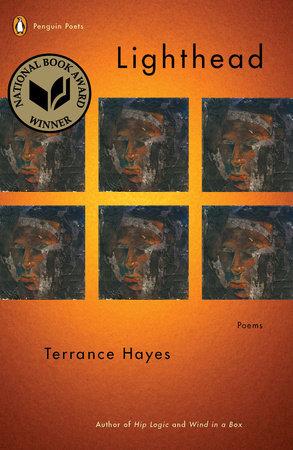 LIGHTHEAD: POEMS by Terrance Hayes
Winner of the National Book Award for Poetry
In his fourth collection, Terrance Hayes investigates how we construct experience. With one foot firmly grounded in the everyday and the other hovering in the air, his poems braid dream and reality into a poetry that is both dark and buoyant. This innovative collection presents the light- headedness of a mind trying to pull against gravity and time. Fueled by an imagination that enlightens, delights, and ignites, Lighthead leaves us illuminated and scorched.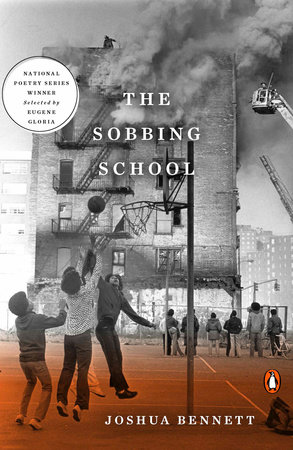 THE SOBBING SCHOOL by Joshua Bennett; Eugene Gloria
The Sobbing School, Joshua Bennett's mesmerizing debut collection of poetry, presents songs for the living and the dead that destabilize and de-familiarize representations of black history and contemporary black experience. What animates these poems is a desire to assert life, and interiority, where there is said to be none. Figures as widely divergent as Bobby Brown, Martin Heidegger, and the 19th-century performance artist Henry Box Brown, as well as Bennett's own family and childhood best friends, appear and are placed in conversation in order to show that there is always a world beyond what we are socialized to see value in, always alternative ways of thinking about relation that explode easy binaries.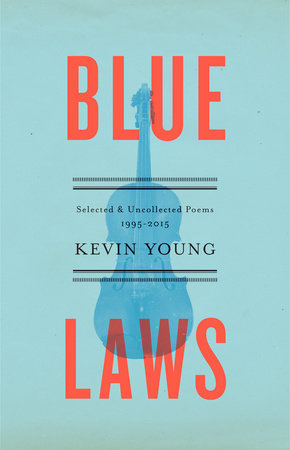 BLUE LAWS: SELECTED AND UNCOLLECTED POEMS, 1995-2015 by Kevin Young
Blue Laws gathers poems written over the past two decades, drawing from all nine of Kevin Young's previously published books of poetry and including a number of uncollected, often unpublished, poems. Together with wonderful outtakes and previously unseen blues, the profoundly felt poems here of family, Southern food, and loss are of a piece with the depth of personal sensibility and humanity found in his Ardency: A Chronicle of the Amistad Rebels or bold sequences such as "The Ballad of Jim Crow" and a new "Homage to Phillis Wheatley."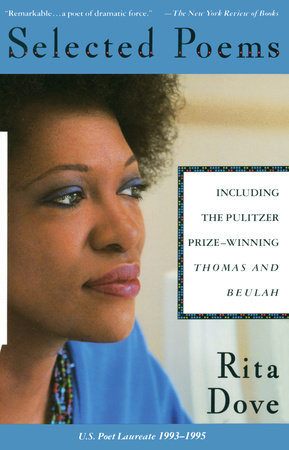 SELECTED POEMS by Rita Dove
Here in one volume is a selection of the extraordinary poems of Rita Dove, who, as the nation's Poet Laureate from 1993 to 1995, brought poetry into the lives of millions of people. Precisely yet intensely felt, resonant with the voices of ordinary people, Rita Dove's Selected Poems is marked by lyric intensity and compassionate storytelling.
FOR YOUNG ADULTS: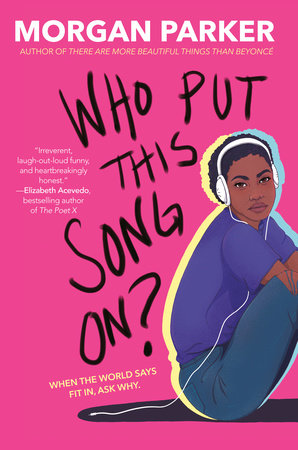 WHO PUT THIS SONG ON? By Morgan Parker
"Unflinchingly irreverent, laugh-out-loud funny, and heartbreakingly honest." —Elizabeth Acevedo, National Book Award winner and New York Times bestselling author of The Poet X
In the vein of powerful reads like The Hate U Give and Girl in Pieces, comes poet Morgan Parker's pitch-perfect novel about a black teenage girl searching for her identity when the world around her views her depression as a lack of faith and blackness as something to be politely ignored.
COMING SOON: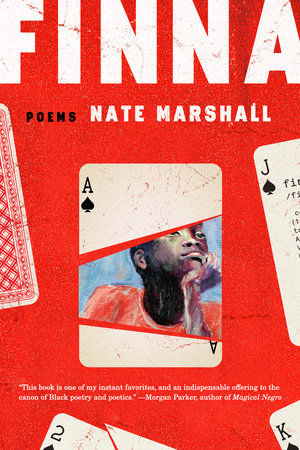 FINNA: POEMS by Nate Marshall
Available August, 2020
These poems consider the brevity and disposability of Black lives and other oppressed people in our current era of emboldened white supremacy, and the use of the Black vernacular in America's vast reserve of racial and gendered epithets. Finna explores the erasure of peoples in the American narrative; asks how gendered language can provoke violence; and finally, how the Black vernacular, expands our notions of possibility, giving us a new language of hope.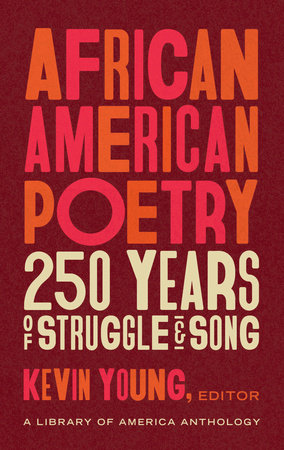 AFRICAN AMERICAN POETRY: 250 YEARS OF STRUGGLE & SONG (LOA #333) edited by Kevin Young
Available Spetember, 2020
A literary landmark: the biggest, most ambitious anthology of black poetry ever published, gathering 250 poets from the colonial period to the present. See how these poets have celebrated their African heritage and have connected with other communities in the African Diaspora. Enjoy the varied but distinctly Black music of a tradition that draws deeply from jazz, hip hop, and the rhythms and cadences of the pulpit, the barbershop, and the street. And appreciate, in the anthology's concluding sections, why contemporary African American poetry, amply recognized in recent National Book Awards and Poet Laureates, is flourishing as never before.
For more on these titles visit Cave Canem
---
There's a Book for That! is brought to you by Penguin Random House's Sales department. Please follow our Tumblr by clicking here—and share this link with your accounts: theresabookforthat.tumblr.com. Thank you!
Did you see something on the news or read about something on your commute? Perhaps you noticed something trending on Twitter? Did you think: "There's a book for that!"? Then please, send it our way at theresabookforthat@penguinrandomhouse.com
Posted: June 12, 2020