Friday Reads: Chess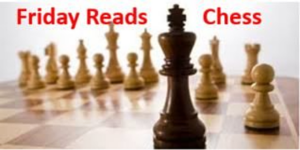 "Chess is…the only game that belongs to all people and all ages; of which none knows the divinity that bestowed it on the world, to slay boredom, to sharpen the senses, to exhilarate the spirit." – Stefan Zweig
Are you captivated anew by the game of chess given "The Queen's Gambit," Netflix's phenomenal adaptation of the Walter Tevis' novel? Today, chess is one of the world's most popular abstract strategy games, played by millions of people worldwide. It's also the theme of many exciting novels, manuals and memoirs available from Penguin Random House. Whether you play or not, we invite you to make a move for the following books: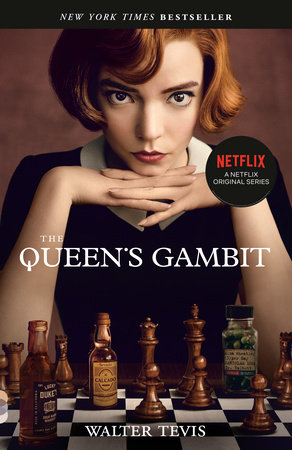 THE QUEEN'S GAMBIT (Television Tie-in) by Walter Tevis
Eight year-old orphan Beth Harmon is quiet, sullen, and by all appearances unremarkable. That is, until she plays her first game of chess. Her senses grow sharper, her thinking clearer, and for the first time in her life she feels herself fully in control. By the age of sixteen, she's competing for the U.S. Open championship. But as Beth hones her skills on the professional circuit, the stakes get higher, her isolation grows more frightening, and the thought of escape becomes all the more tempting. Click here for the spanish edition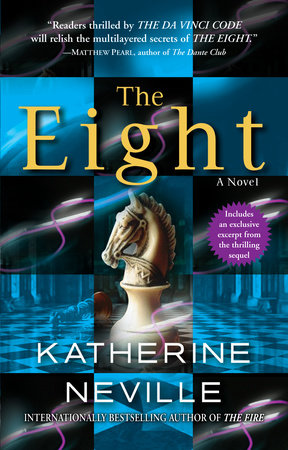 THE EIGHT: A NOVEL by Katherine Neville
New York City, 1972—A dabbler in mathematics and chess, Catherine Velis is also a computer expert for a Big Eight accounting firm. Before heading off to a new assignment in Algeria, Cat has her palm read by a fortune-teller. The woman warns Cat of danger. Then an antiques dealer approaches Cat with a mysterious offer: He has an anonymous client who is trying to collect the pieces of an ancient chess service, purported to be in Algeria. If Cat can bring the pieces back, there will be a generous reward. The South of France, 1790—Mireille de Remy and her cousin Valentine are young novices at the fortress-like Montglane Abbey. Buried deep within the abbey are pieces of the Montglane Chess Service, once owned by Charlemagne. Whoever reassembles the pieces can play a game of unlimited power. But to keep the Game a secret from those who would abuse it, the two young women must scatter the pieces throughout the world. . . .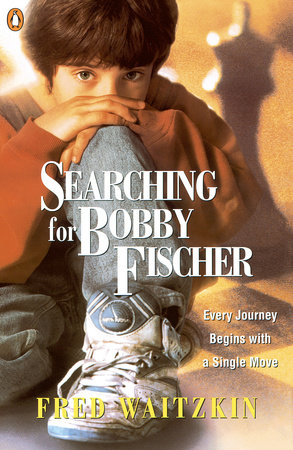 SEARCHING FOR BOBBY FISCHER: THE FATHER OF A PRODIGY OBSERVES THE WORLD OF CHESS by Fred Waitzkin
The compelling saga of three years in the life of a real American chess prodigy – the basis for the motion picture.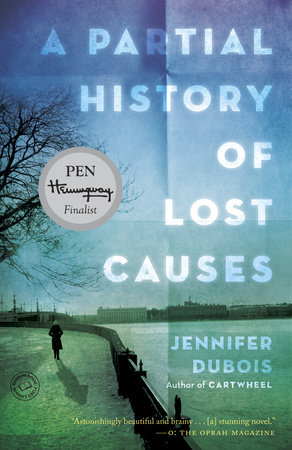 A PARTIAL HISTORY OF LOST CAUSES: A NOVEL by Jennifer duBois
A Partial History of Lost Causes brings together two disparate characters from seemingly remote orbits of life. In Russia, Aleksandr Bezetov, an internationally renowned chess champion who has become a prominent political dissident, advances a quixotic campaign in opposition to Vladimir Putin. In Massachusetts, a young American woman, Irina Ellison, faced with the genetic certainty that she will soon inherit the cruel Huntington's disease that has ravaged and now finally brought an end to her father's life, makes a bold decision to walk away from her life. She has discovered a long-buried letter from her father to the young chess champion, Bezetov, posing a cryptic question about the choices one makes when the cause is lost. Now she will journey to Russia to find Bezetov and get an answer to her father's question, if indeed there is one.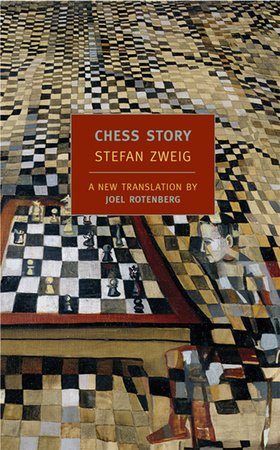 CHESS STORY by Stefan Zweig; Translated by Joel Rotenberg; Foreword by Peter Gay
Travelers by ship from New York to Buenos Aires find that on board with them is the world champion of chess, an arrogant and unfriendly man. They come together to try their skills against him and are soundly defeated. Then a mysterious passenger steps forward to advise them and their fortunes change. How he came to possess his extraordinary grasp of the game of chess and at what cost lie at the heart of Zweig's story.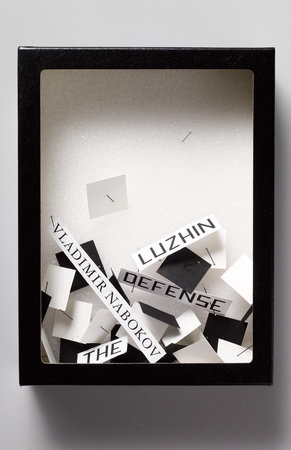 THE LUZHIN DEFENSE by Vladimir Nabokov
Nabokov's third novel, The Luzhin Defense, is a chilling story of obsession and madness. As a young boy, Luzhin was unattractive, distracted, withdrawn, sullen–an enigma to his parents and an object of ridicule to his classmates. He takes up chess as a refuge from the anxiety of his everyday life. His talent is prodigious and he rises to the rank of grandmaster–but at a cost: in Luzhin' s obsessive mind, the game of chess gradually supplants the world of reality.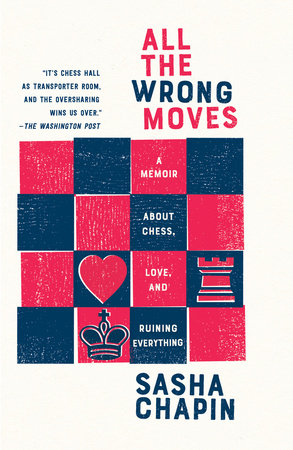 ALL THE WRONG MOVES: A MEMOIR ABOUT CHESS, LOVE, AND RUINING EVERYTHING by Sasha Chapin
Sasha Chapin is a victim of chess. Like countless amateurs before him—Albert Einstein, Humphrey Bogart, Marcel Duchamp—the game has consumed his life and his mind. All the Wrong Moves traces Chapin's rollicking two-year journey around the globe in search of glory. Along the way, he chronicles the highs and lows of his fixation, driven on this quest by lust, terror, and the elusive possibility of victory.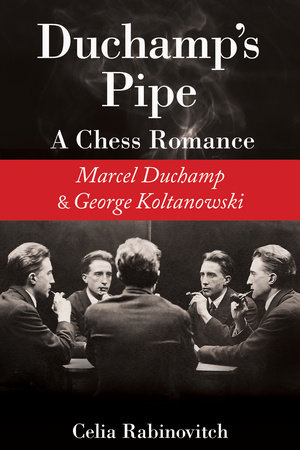 DUCHAMP'S PIPE: A CHESS ROMANCE–MARCEL DUCHAMP AND GEORGE KOLTANOWSKI by Celia Rabinovitch
Art, chess, and an $87,000 pipe frame an inside look at the relationship between Dadaist artist Marcel Duchamp and chess Grandmaster George Koltanowski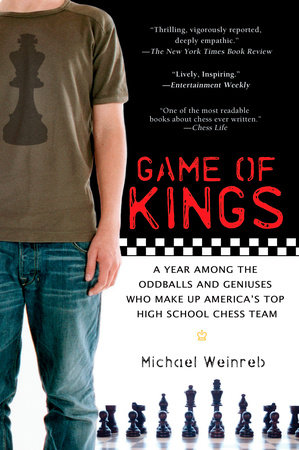 GAME OF KINGS: A YEAR AMONG THE ODDBALLS AND GENIUSES WHO MAKE UP AMERICA'S TOP HIGH SCHOOL CHESS TEAM by Michael Weinreb
Award-winning sportswriter Michael Weinreb follows the members of the Murrow chess team through an entire season. Weinreb delves into the history of chess in America, following the stories of greats such as Bobby Fischer, for whom the world within the chessboard is as easy to comprehend as the world beyond it is difficult.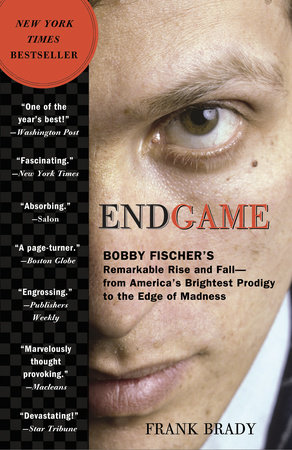 ENDGAME: BOBBY FISCHER'S REMARKABLE RISE AND FALL – FROM AMERICA'S BRIGHTEST PRODIGY TO THE EDGE OF MADNESS by Frank Brady
When Bobby Fischer passed away in January 2008, he left behind a confounding legacy. Everyone knew the basics of his life: He began as a brilliant youngster, then became the pride of American chess, then took a sharp turn, struggling with paranoia. But nobody truly understood him. What motivated him from such a young age, and what was the source of his remarkable intellect? How could a man so ambivalent about money be so driven to succeed? What drew this American of Jewish descent, whose closest friends were Jews, to fulminate against Jews and the United States? And how was it that a mind so famously disciplined could unravel so completely? At last, Endgame will answer all of those questions and more.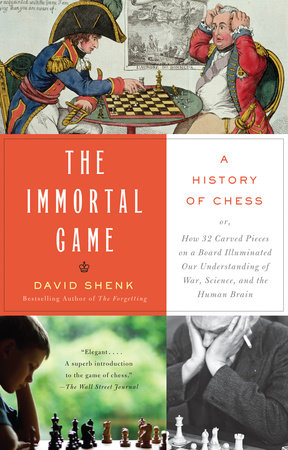 THE IMMORTAL GAME: A HISTORY OF CHESS by David Shenk
A fascinating, in-depth cultural history of chess, the game that has entranced figures from Karl Marx to Samuel Beckett to Marcel Duchamp.
FOR YOUNGER READERS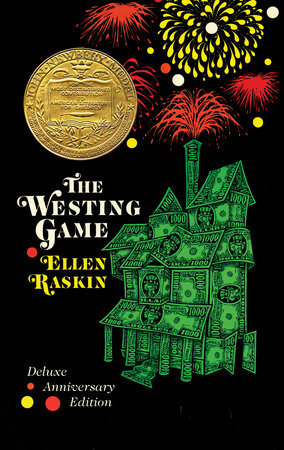 THE WESTING GAME (The Deluxe Anniversary Edition) by Ellen Raskin
A Newbery Medal Winner
A highly inventive mystery begins when sixteen unlikely people gather for the reading of the very strange will of the very rich Samuel W. Westing. And though no one knows why the eccentric, game-loving millionaire has chosen a virtual stranger-and a possible murderer-to inherit his vast fortune, one thing is for sure: Sam Westing may be dead…but that won't stop him from playing one last game!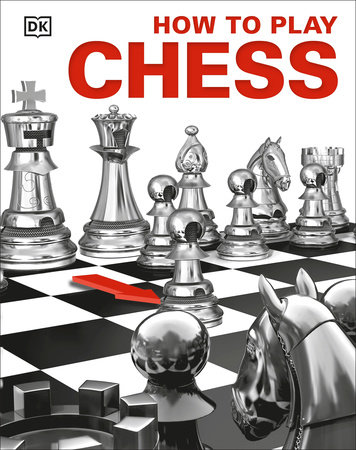 HOW TO PLAY CHESS by DK
Help your child become a champion of the world's oldest and most popular skill with How to Play Chess: A step-by-step 3-D visual guide to playing chess for beginning to intermediate players ages 8 and up, with a press-out board and pieces.
For more on these and related titles visit Chess
---
There's a Book for That! is brought to you by Penguin Random House's Sales department. Please follow our Tumblr by clicking here—and share this link with your accounts: theresabookforthat.tumblr.com. Thank you!
Did you see something on the news or read about something on your commute? Perhaps you noticed something trending on Twitter? Did you think: "There's a book for that!"? Then please, send it our way at theresabookforthat@penguinrandomhouse.com
Posted: February 5, 2021