Friday Reads: Children's Book Week & Picture Book Month!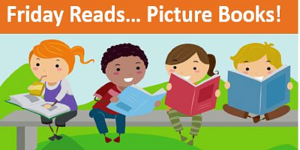 Let's all celebrate Children's Book Week November 9 – 15. A cornerstone of Every Child a Reader, Children's Book Week was established in 1919 and is the longest-running national literacy initiative in the country. November is also Picture Book Month. Though picture books are the usual entry to a child's reading, the right picture book can capture the imagination of anyone. And what better bridge between child and adult is there than sharing a beautiful picture book? Most of us can recall with fond feelings those books of our youth. Here are some Fall picture books that are sure to delight and inspire for years to come!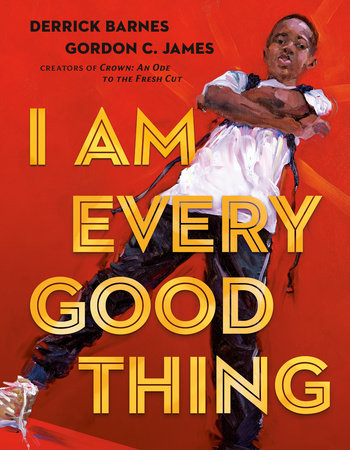 I AM EVERY GOOD THING by Derrick Barnes; Illustrated by Gordon C. James
The confident Black narrator of this book is proud of everything that makes him who he is. He's got big plans, and no doubt he'll see them through—as he's creative, adventurous, smart, funny, and a good friend. Sometimes he falls, but he always gets back up. And other times he's afraid, because he's so often misunderstood and called what he is not. So slow down and really look and listen, when somebody tells you—and shows you—who they are. There are superheroes in our midst!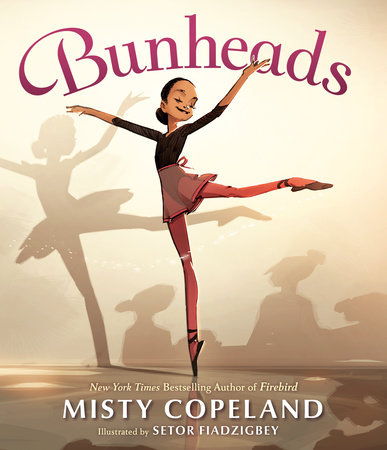 BUNHEADS by Misty Copeland; Illustrated by Setor Fiadzigbey
From prima ballerina and New York Times bestselling author Misty Copeland comes the story of a young Misty, who discovers her love of dance through the ballet Coppélia—a story about a toymaker who devises a villainous plan to bring a doll to life.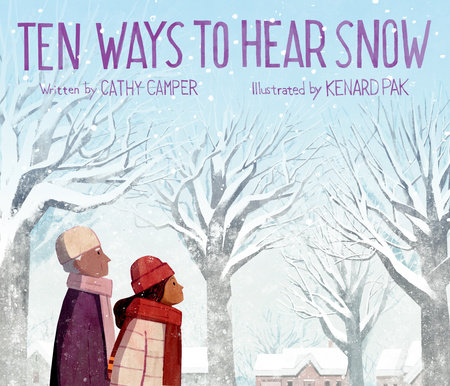 TEN WAYS TO HEAR SNOW by Cathy Camper; Illustrated by Kenard Pak
A snowy day, a trip to Grandma's, time spent cooking with one another, and space to pause and discover the world around you come together in this perfect book for reading and sharing on a cozy winter day. With stunning illustrations by Kenard Pak and thoughtful representation of a modern Arab American family from Cathy Camper, Ten Ways to Hear Snow is a layered exploration of mindfulness, empathy, and what we realize when the world gets quiet.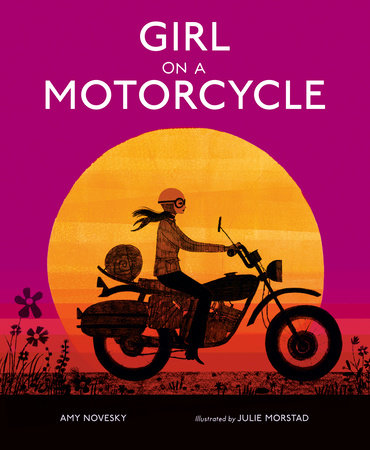 GIRL ON A MOTORCYCLE by Amy Novesky; Illustrated by Julie Morstad
One day, a girl gets on her motorcycle and rides away. She wants to wander the world. To go…Elsewhere. This is the true story of the first woman to ride a motorcycle around the world alone. Each place has something to teach her. Each place is beautiful. And despite many flat tires and falls, she learns to always get back up and keep riding. Award-winning author Amy Novesky and Governor General's Award-winning illustrator Julie Morstad have teamed up for a spectacular celebration of girl power and resilience.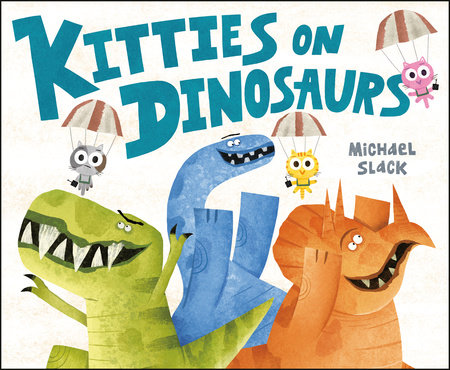 KITTIES ON DINOSAURS by Michael Slack
They're adorable! They're daring! They're kitties who love to climb things! And they won't give up until they've achieved their ultimate climbing dream: scaling the dinosaurs on nearby Dinosaur Island. The level-headed narrator warns the kitties that the dinosaurs look hungry, that their teeth are super big, that things look terribly bleak if they go through with climbing the dinosaurs. But these kitties have a plan. And then another plan. And then another…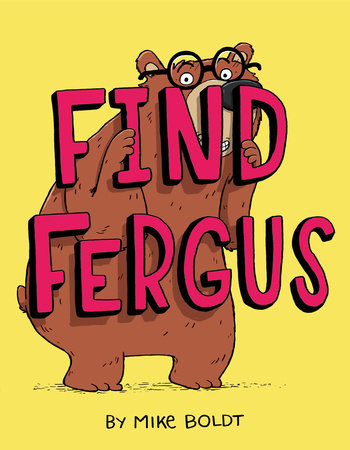 FIND FERGUS by Mike Boldt
Follow huge, loveable Fergus and see all the many ways in which he is TERRIBLE at playing hide-and-seek.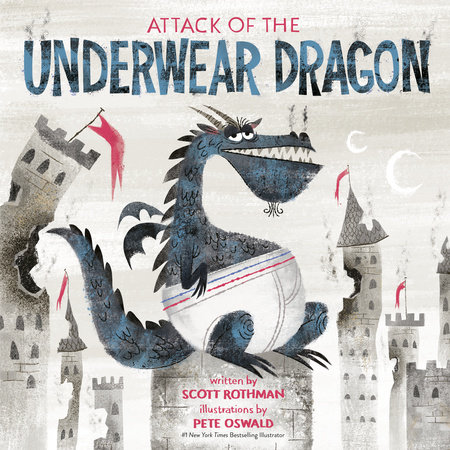 ATTACK OF THE UNDERWEAR DRAGON by Scott Rothman: Illustrated by Pete Oswald
Sir Percival is a great knight in every way, except for one thing: He is terrified that an Underwear Dragon will come and destroy the kingdom. But when the unthinkable happens, Cole is the only knight left standing (and just an assistant knight at that!) Cole must use all of his newly acquired skills to battle the fearsome dragon and avoid a catastrophe. Luckily, an unfortunate underwear mishap changes everything and Cole triumphs in this hilarious and triumphant tale!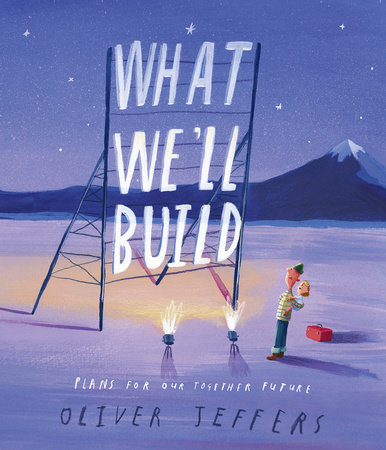 WHAT WE'LL BUILD: PLANS FOR OUR TOGETHER FUTURE by Oliver Jeffers
A father and daughter set about laying the foundations for their life together. Using their own special tools, they get to work, building memories to cherish, a home to keep them safe, and love to keep them warm.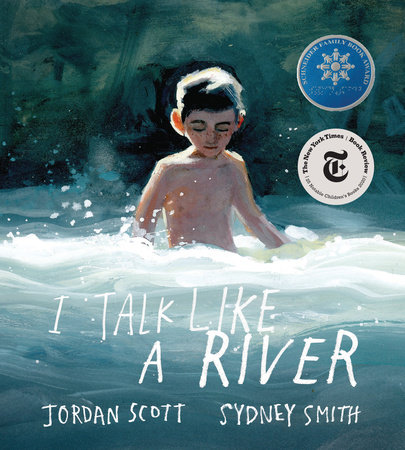 I TALK LIKE A RIVER by Jordan Scott; Illustrated by Sydney Smith
When a boy who stutters feels isolated, alone, and incapable of communicating in the way he'd like, it takes a kindly father and a walk by the river to help him find his voice. Compassionate parents everywhere will instantly recognize a father's ability to reconnect a child with the world around him. Poet Jordan Scott writes movingly in this powerful and ultimately uplifting book, based on his own experience, and masterfully illustrated by Greenaway Medalist Sydney Smith. A book for any child who feels lost, lonely, or unable to fit in.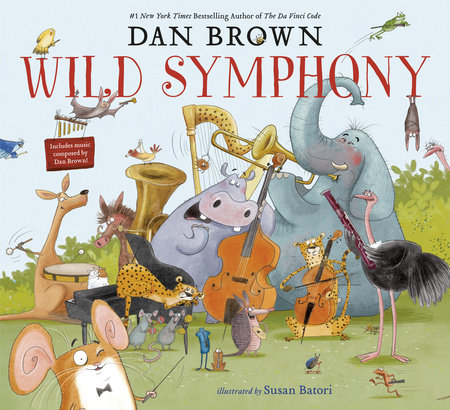 WILD SYMPHONY by Dan Brown; Illustrated by Susan Batori
#1 New York Times bestselling author Dan Brown makes his picture book debut with this mindful, humorous, musical, and uniquely entertaining book! Travel through the trees and across the seas with Maestro Mouse and his musical friends! Young readers will meet a big blue whale and speedy cheetahs, tiny beetles and graceful swans. Each has a special secret to share. Along the way, you might spot the surprises Maestro Mouse has left for you- a hiding buzzy bee, jumbled letters that spell out clues, and even a coded message to solve!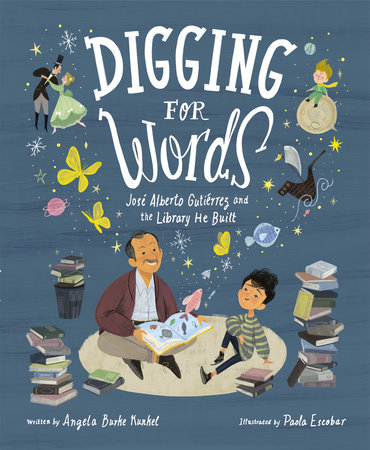 DIGGING FOR WORDS: JOSÉ ALBERTO GUTIÉRREZ AND THE LIBRARY HE BUILT by Angela Burke Kunkel; Illustrated by Paola Escobar
A gorgeous and inspiring picture book based on the life of José Alberto Gutiérrez, a garbage collector in Bogotá, Colombia who started a library with a single discarded book found on his route.
With evocative text by a debut author, and rich, stunning illustrations from an up-and-coming Colombian illustrator, here is a celebration of perseverance, community, and the power of books.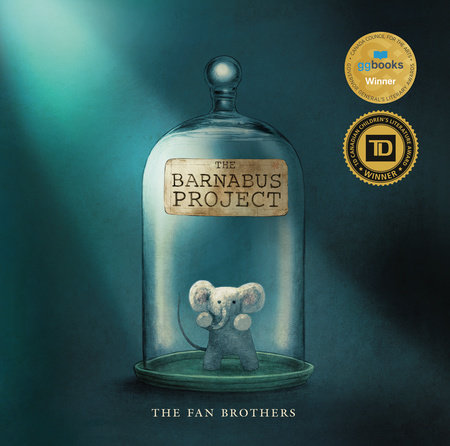 THE BARNABUS PROJECT by Terry Fan, Eric Fan, Devin Fan
In a world built for Perfect Pets, Barnabus is a Failed Project, half mouse, half elephant, kept out of sight until his dreams of freedom lead him and his misfit friends on a perilous adventure. This suspenseful, poignant and magical story about following your dreams and finding where you truly belong will draw readers into a surreal, lushly detailed world in which perfection really means being true to yourself and your friends.
For more on these and other great new children's books visit Children's Books Fall 2020
---
There's a Book for That! is brought to you by Penguin Random House's Sales department. Please follow our Tumblr by clicking here—and share this link with your accounts: theresabookforthat.tumblr.com. Thank you!
Did you see something on the news or read about something on your commute? Perhaps you noticed something trending on Twitter? Did you think: "There's a book for that!"? Then please, send it our way at theresabookforthat@penguinrandomhouse.com
Posted: November 13, 2020