Friday Reads: Chinese Lit for the New Year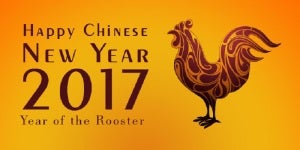 This year, Chinese New Year – The Year of the Rooster – begins on Saturday January 28 and lasts until February 15th, 2018. The new year, also known as the Spring Festival, is marked by the lunisolar Chinese calendar, so the date changes from year to year. In honor of the occasion, we are highlighting some of our best novels by Chinese authors.
FEATURED TITLES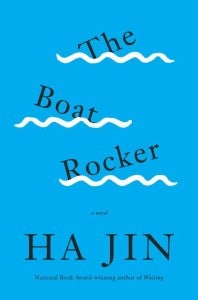 THE BOAT ROCKER by Ha Jin
From the award-winning author of Waiting: an urgent, timely novel that follows an aspiring author, an outrageous book idea, and a lone journalist's dogged quest for truth in the Internet age.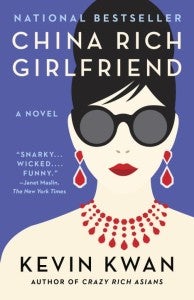 CHINA RICH GIRLFRIEND by Kevin Kwan
Kevin Kwan, bestselling author of Crazy Rich Asians, is back with a wickedly funny new novel of social climbing, secret e-mails, art-world scandal, lovesick billionaires, and the outrageous story of what happens when Rachel Chu, engaged to marry Asia's most eligible bachelor, discovers her birth father.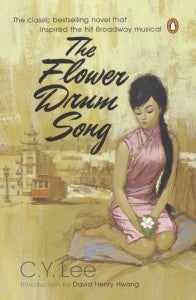 THE FLOWER DRUM SONG by C. Y. Lee
Originally published in 1957, The Flower Drum Song was a groundbreaking work of popular literature. An immediate bestseller, it inspired the classic Rodgers and Hammerstein musical. This charming, bittersweet tale of romance and the powerful bonds of family tells the story of Wang Ta, living in San Francisco's Chinatown-with his widowed father, who wants what every young American man wants: a great career and a woman to love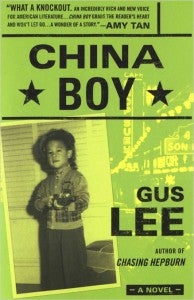 CHINA BOY by Gus Lee
Kai Ting is the only American-born son of an aristocratic Mandarin family that fled China in the wake of Mao's revolution. Growing up in San Francisco's ghetto, Kai is caught between two worlds—embracing neither the Chinese nor the American way of life.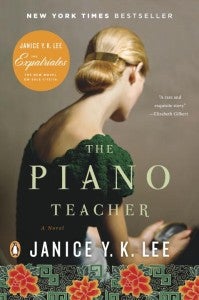 THE PIANO TEACHER: A NOVEL by Janice Y. K. Lee
In the sweeping tradition of The English Patient, Janice Y.K. Lee's debut novel is a tale of love and betrayal set in war-torn Hong Kong. In 1942, Englishman Will Truesdale falls headlong into a passionate relationship with Trudy Liang, a beau …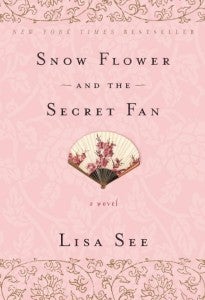 SNOW FLOWER AND THE SECRET FAN by Lisa See
In nineteenth-century China, in a remote Hunan county, a girl named Lily, at the tender age of seven, is paired with a laotong, an "old same," in an emotional match that will last a lifetime.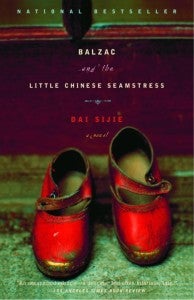 BALZAC AND THE LITTLE CHINESE SEAMSTRESS by Dai Sijie
An enchanting tale that captures the magic of reading and the wonder of romantic awakening. An immediate international bestseller, it tells the story of two hapless city boys exiled to a remote mountain village for re-education during China's infamous Cultural Revolution.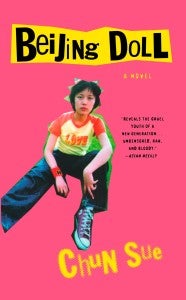 BEIJING DOLL by Chun Sue
Banned in China for its candid exploration of a young girl's sexual awakening yet widely acclaimed as being "the first novel of 'tough youth' in China" (Beijing Today), Beijing Doll cuts a daring path through China's rock-and-roll subculture.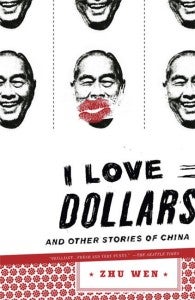 I LOVE DOLLARS: AND OTHER STORIES OF CHINA by Zhu Wen
An immediate sensation upon publication in China, I Love Dollars is a hilarious send-up of China's love affair with capitalism by one of its most gifted new writers. In the title story, a young man, acutely aware of his filial duty, sets out to secure a prostitute for his father, only to haggle his old man out of a good time.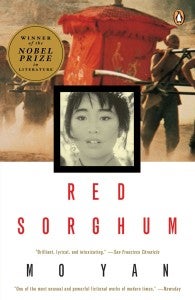 RED SORGHUM: A NOVEL OF CHINA by Mo Yan
The acclaimed novel of love and resistance during late 1930s China by Mo Yan, winner of the 2012 Nobel Prize in Literature. Spanning three generations, this novel of family and myth is told through a series of flashbacks that depict events of staggering horror set against a landscape of gemlike beauty.
For more on these and related titles visit: Chinese Lit
Posted: January 26, 2017