Friday Reads: Christmas Lit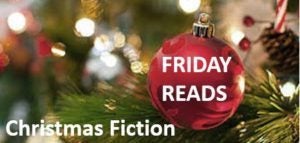 Oh come all ye readers! We've got more than a stocking's full of Christmas fiction for you to savor this season, spanning genres and settings. From contemporary family stories to classic tales, here are some of the best holiday books on our list – some with gorgeous illustrations. Take a break from the chaos and settle in for a long winter's read: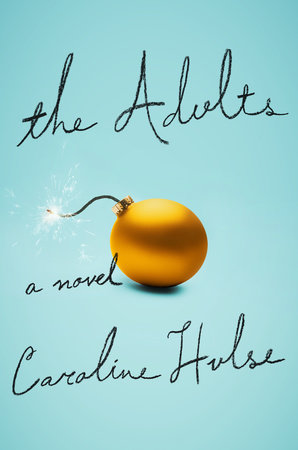 THE ADULTS: A NOVEL by Caroline Hulse
Two divorced parents. Their daughter. Their new partners. A family holiday…of sorts. What could possibly go wrong?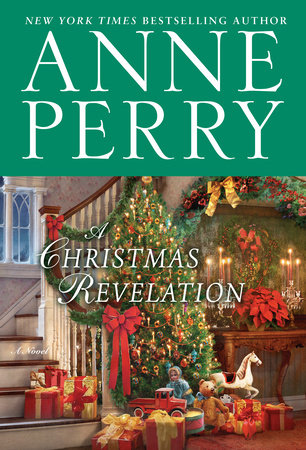 A CHRISTMAS REVELATION: A NOVEL by Anne Perry
Set in Victorian London, this intriguing, uplifting holiday mystery from bestselling author Anne Perry, tells the story of an orphan boy who investigates a woman's kidnapping—and discovers there's more at stake than a disappearance.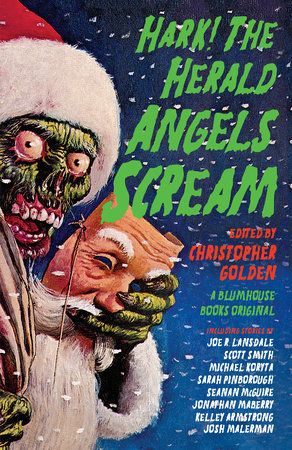 HARK! THE HERALD ANGELS SCREAM by Christopher Golden
Bestselling author and editor Christopher Golden shares his love for Christmas horror stories with this anthology of all-new short fiction from some of the most talented and original writers of horror today. Eighteen stories of Christmas horror from bestselling, acclaimed authors including Scott Smith, Seanan McGuire, Josh Malerman, Michael Koryta, Sarah Pinborough, and many more.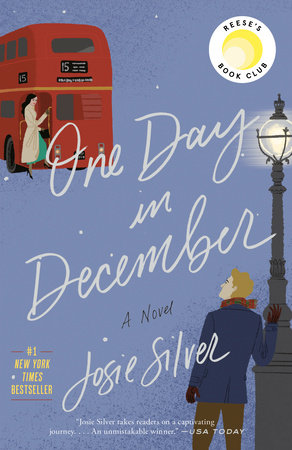 ONE DAY IN DECEMBER: A NOVEL by Josie Silver
Reese Witherspoon's Hello Sunshine Book Club Selection for December!
An unabashedly romantic and original love story, set in London, which follows the intertwined stories of two people who cross paths at a bus stop one day and spend the next decade circling each other's lives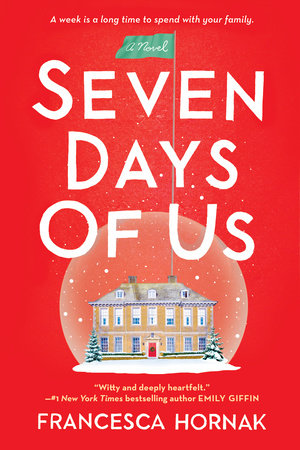 SEVEN DAYS OF US: A NOVEL by Francesca Hornak
It's Christmas, and for the first time in years the entire Birch family will be under one roof. Even Emma and Andrew's elder daughter—who is usually off saving the world—will be joining them at Weyfield Hall. But Olivia, a doctor, is only coming home because she has to. She's just returned from treating an epidemic abroad and has been told she must stay in quarantine for a week…and so too should her family. For the next seven days, the Birches are locked down, cut off from the rest of humanity, and forced into each other's orbits. In close proximity, not much can stay hidden for long, and as revelations and long-held tensions come to light, nothing is more shocking than the unexpected guest who's about to arrive…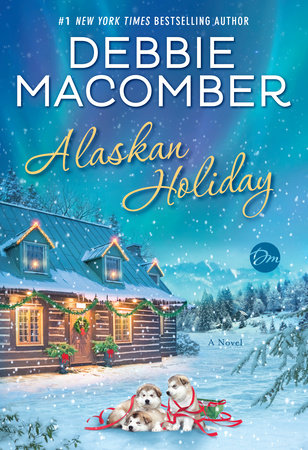 ALASKAN HOLIDAY: A NOVEL by Debbie Macomber
Debbie Macomber brings us to the Alaskan wilderness for a magical Christmas tale about finding love where it's least expected.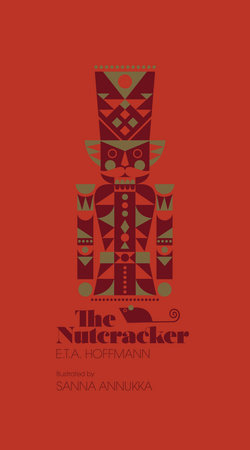 THE NUTCRACKER by E. T. A. Hoffmann, Illustrated by Sanna Annukka
Hoffmann's classic Christmas fairy tale, immortalized by Tchaikovsky's ballet, is brought to life by the gorgeous contemporary artwork of Finnish illustrator Sanna Annukka, and is the perfect holiday gift for adults and children alike. The Nutcracker captures, better than any other story, a child's wonder at Christmas.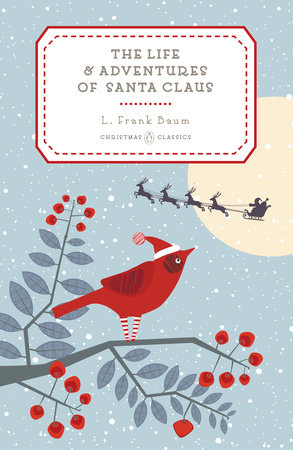 THE LIFE AND ADVENTURES OF SANTA CLAUS by L. Frank Baum, Illustrated by Mary Cowles Clark
Frank Baum's The Life and Adventures of Santa Claus was first published in 1902, two years after his Wonderful Wizard of Oz. Drawing on the attributes of Santa Claus from Clement Moore's 1822 poem "A Visit from St. Nicholas" ("The Night Before Christmas"), Baum chronicles Santa's life from his childhood in an enchanted forest—the same forest that is the source of all magic in the land of Oz—to his destiny of sharing gifts and spreading love to his fellow man. Along the way we witness him making his first toys, learn the origins of the Christmas tree and Christmas stockings, and discover the stories behind many Christmas secrets, like why Santa slides down chimneys, how he picks his reindeer, and how he delivers all his toys in one night. Later adapted into multiple animated films, and published here with the original illustrations from the first edition, The Life and Adventures of Santa Claus evinces the charm, warmth, and fantasy that made L. Frank Baum's Oz stories American classics.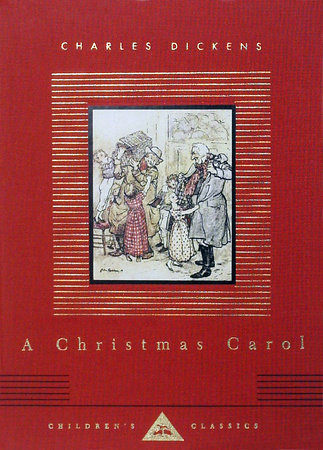 A CHRISTMAS CAROL by Charles Dickens; Illustrated by Arthur Rackham (Everyman's Library Children's Classic Series)
"Bah Humbug!" That's how Ebeneezer Scrooge feels about Christmas—until the Ghosts of Christmas Past, Present, and Future decide to show the crotchety old miser the error of his ways. Together they travel through time, revisiting all the people who have played an important role in Scrooge's life. And as their journey concludes, Scrooge is reminded of what it means to have love in his heart, and what the true spirit of Christmas is all about. A timeless story the whole family will enjoy!
For more information on these and other "perfect" titles visit Christmas Lit
---
There's a Book for That! is brought to you by Penguin Random House's Sales department. Please follow our Tumblr by clicking here—and share this link with your accounts: theresabookforthat.tumblr.com. Thank you!
Did you see something on the news or read about something on your commute? Perhaps you noticed something trending on Twitter? Did you think: "There's a book for that!"? Then please, send it our way at theresabookforthat@penguinrandomhouse.com
Posted: December 14, 2018