Friday Reads: Comfort & Joy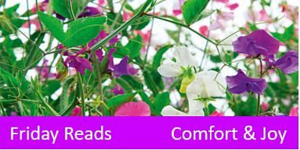 Is there a more uplifting pairing than Comfort & Joy? Even Truth & Beauty has its pitfalls. This weekend, we invite you to get comfortable and joyous with the following books for your summer reading, cooking, cleaning, thinking, laughing and relaxing.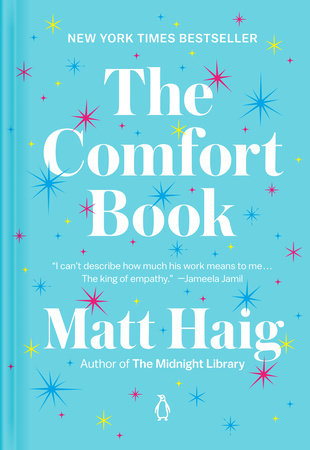 THE COMFORT BOOK by Matt Haig
Years ago, Matt Haig began writing notes to his future self. These notes were meant as gifts to his future self: offerings of hope to help himself through anything from the darkest periods of his life to a not-so-great day. As time went on, he added new thoughts and stories, and he turned them into The Comfort Book so that everyone could draw on this well of reassurance and encouragement. Each of its short meditations gives a new perspective on life and all of its highs and lows—small islands of hope for anyone looking for a more fulfilling, more uplifting way through life. Incorporating a diverse array of sources from across the world, history, science, and his own experiences, Haig offers warmth and reassurance, reminding us to slow down and appreciate the beauty and unpredictability of existence.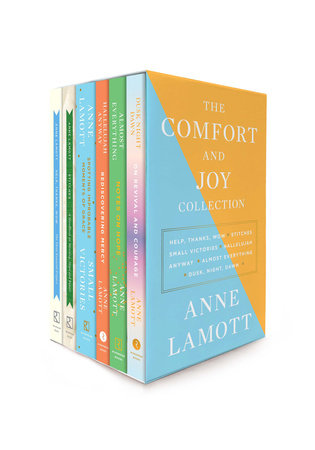 THE COMFORT AND JOY COLLECTION by Anne Lamott
In this slip-cased collection of six of her most popular books, Anne Lamott explores the ways that we can learn how to find love, hope, faith, and connection. From the modern classic Help, Thanks, Wow to her newest book, Dusk, Night, Dawn—and including Stitches, Small Victories, Hallelujah Anyway, and Almost Everything—Lamott explores the thorny issues of life and faith, showing us how we can learn from our (and her) mistakes to find a better way forward. This collection is classic Anne Lamott: Funny and truthful, honest and wise, and shows us the better angels that are in all of us.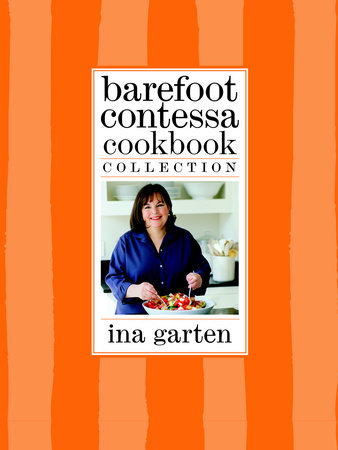 MODERN COMFORT FOOD: A BAREFOOT CONTESSA COOKBOOK by Ina Garten
In Modern Comfort Food, Ina Garten shares 85 new recipes that will feed your deepest cravings. Many of these dishes are inspired by childhood favorites—but with the volume turned way up, such as Cheddar and Chutney Grilled Cheese sandwiches (the perfect match for Ina's Creamy Tomato Bisque), Smashed Hamburgers with Caramelized Onions, and the crispiest hash browns that are actually made in a waffle iron!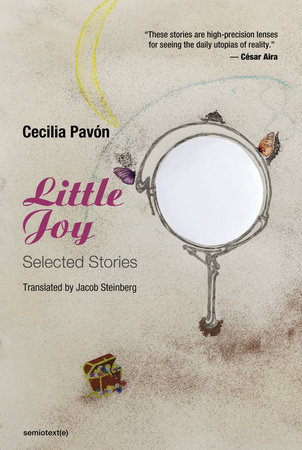 LITTLE JOY: SELECTED STORIES by Cecilia Pavon, Jacob Steinberg
Little Joy is a collection of contemporary Argentine poet, writer and translator Cecilia Pavón's short stories. Pavón pioneered the use of "unpoetic" and intimate content, her verses often lifted from text messages or chatrooms, her tone often impish, yet brutally sincere. Translated by Pavón's own poetic protégé Jacob Steinberg, Little Joy collects the best of Pavón's short stories – written between the years of 1999-2020 and originally published in three volumes in Spanish.
JOY IN THE LITTLE THINGS: FINDING HAPPINESS IN STYLE, HOME, AND THE EVERYDAY by Kerrie Hess
The beloved fashion and lifestyle illustrator celebrates the best, most important joys of all—the little pleasures—in this guide full of ideas and inspiration for tapping into your own happiness and creativity. Brimming with Kerrie's signature original watercolor illustrations and photo vignettes, and beautifully evocative text written with Paris Dreaming author Katrina Lawrence, this book is an unquestionable object of desire. Garance Doré's Live Love Style meets Inès de la Fressange's Parisian Chic, with plenty of powerful prettiness and personality that is all Kerrie's, and that will help every reader discover her own sources of inspiration and daily delight.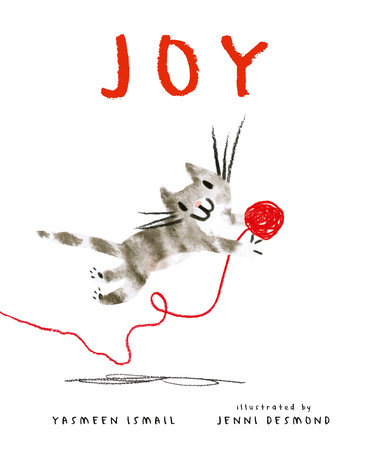 JOY by Yasmeen Ismail, Jenni Desmond
Award-winning author-illustrator pair Yasmeen Ismail and Jenni Desmond celebrate the love between a parent and a little one with this buoyant, rhythmic read-aloud. Simple, playful language captures the kitten's irresistible energy, while cheerful mixed-media illustrations create a cozy world for all the adorable action. RUN, RUN, FUN, FUN. This story is pure joy.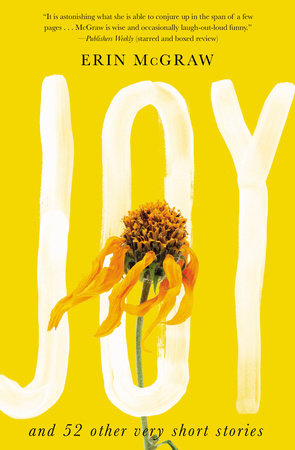 JOY: AND 52 OTHER VERY SHORT STORIES by Erin McGraw
"McGraw is wise and occasionally laugh-out-loud funny, with a seventh sense for the perfect turn of phrase . . . This quintessential collection of stories serves as an homage to the form while showcasing McGraw's stunning talent and deep empathy for the idiosyncrasies, small joys, and despairs of human nature." —Publishers Weekly (starred and boxed review)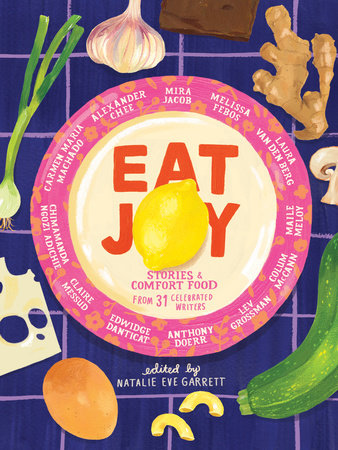 EAT JOY: STORIES & COMFORT FOOD FROM 31 CELEBRATED WRITERS
Natalie Eve Garrett, Anthony Doerr, Chimamanda Ngozi Adichie, Colum McCann, Lev Grossman, Claire Messud, Edwidge Danticat, Maile Meloy, Nick Flynn, Diana Abu-Jaber, Darin Strauss
This collection of intimate, illustrated essays by some of America's most well-regarded literary writers explores how comfort food can help us cope with dark times—be it the loss of a parent, the loneliness of a move, or the pain of heartache.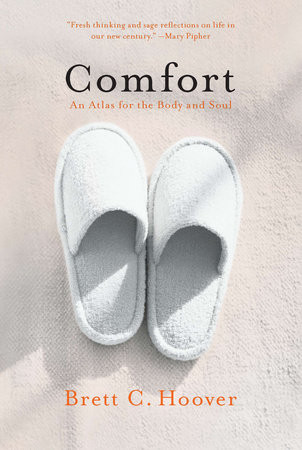 COMFORT: AN ATLAS FOR THE BODY AND SOUL by Brett C. Hoover
In Comfort: An Atlas for the Body and Soul, Brett C. Hoover, a scholar and Catholic priest, explores what comfort means-and it means different things to different people. He delves into the psychological, emotional, and spiritual facets of comfort and offers ways to rediscover it. With insight and humor, Hoover writes about the advantages and the pitfalls of seeking-and finding-comfort as he guides us towards the goal we should strive for: to find comfort in our own lives as we offer comfort to others.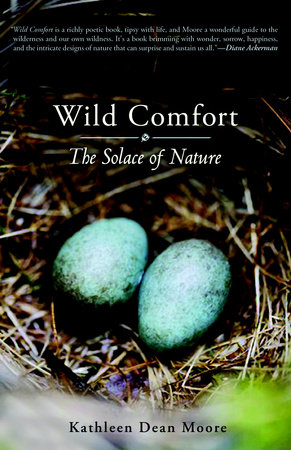 WILD COMFORT: THE SOLACE OF NATURE by Kathleen Dean Moore
In an effort to make sense of the deaths in quick succession of several loved ones, Kathleen Dean Moore turned to the comfort of the wild, making a series of solitary excursions into ancient forests, wild rivers, remote deserts, and windswept islands to learn what the environment could teach her in her time of pain. This book is the record of her experiences. It's a stunning collection of carefully observed accounts of her life—tracking otters on the beach, cooking breakfast in the desert, canoeing in a snow squall, wading among migrating salmon in the dark—but it is also a profound meditation on the healing power of nature.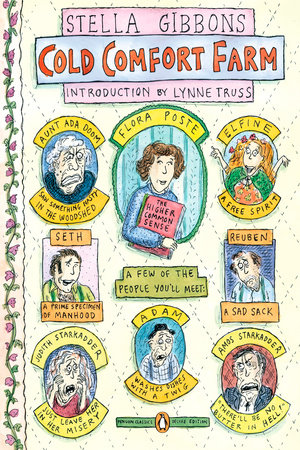 COLD COMFORT FARM by Stella Gibbons
"Quite simply one of the funniest satirical novels of the last century." —Nancy Pearl, NPR's Morning Edition
The deliriously entertaining Cold Comfort Farm is "very probably the funniest book ever written" (The Sunday Times, London), a hilarious parody of D. H. Lawrence's and Thomas Hardy's earthy, melodramatic novels. When the recently orphaned socialite Flora Poste descends on her relatives at the aptly named Cold Comfort Farm in deepest Sussex, she finds a singularly miserable group in dire need of her particular talent: organization.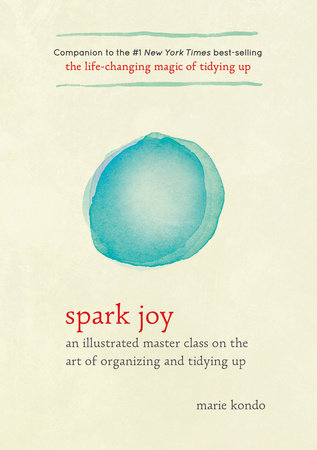 SPARK JOY: AN ILLUSTRATED MASTER CLASS ON THE ART OF ORGANIZING AND TIDYING UP by Marie Kondo
In this highly anticipated follow-up to the #1 New York Times best-selling book The Life-Changing Magic of Tidying Up, sought-after Japanese cleaning consultant Marie Kondo presents a detailed, illustrated manual to her signature KonMari Method, including item-specific organization, step-by-step folding line drawings, and answers to her fans' burning questions about clearing clutter—and sparking joy—once and for all.
For more on these and related titles visit Comfort & Joy
---
There's a Book for That! is brought to you by Penguin Random House's Sales department. Please follow our Tumblr by clicking here—and share this link with your accounts: theresabookforthat.tumblr.com. Thank you!
Did you see something on the news or read about something on your commute? Perhaps you noticed something trending on Twitter? Did you think: "There's a book for that!"? Then please, send it our way at theresabookforthat@penguinrandomhouse.com
Posted: July 16, 2021