Friday Reads: Conversations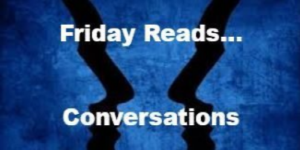 Let's read and talk…
This week Penguin Random House launched a new site, The Conversation, with its mission to "raise our collective consciousness about race and bias." It got us thinking about the power of conversation to enhance empathy, especially now when we are all trying to connect in new and deeper ways. Thus, we've gathered conversational books by and about a broad spectrum of people and topics.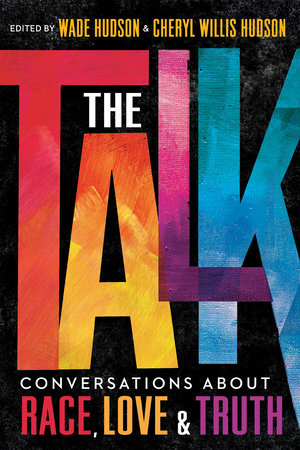 THE TALK: CONVERSATIONS ABOUT RACE, LOVE & TRUTH by Wade Hudson, Cheryl Willis Hudson
Thirty diverse, award-winning authors and illustrators invite you into their homes to witness the conversations they have with their children about race in America today in this powerful call-to-action that invites all families to be anti-racists and advocates for change.
The Talk is a stirring anthology and must-have resource published in partnership with Just Us Books, a Black-owned children's publishing company that's been in operation for over thirty years.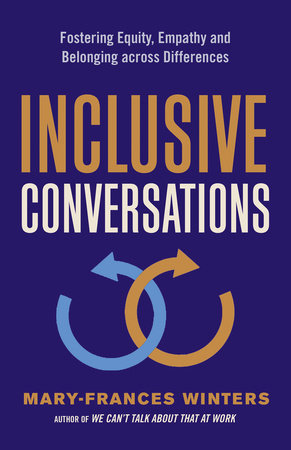 INCLUSIVE CONVERSATIONS: FOSTERING EQUITY, EMPATHY, AND BELONGING ACROSS DIFFERENCES by Mary-Frances Winters
Effective dialogue across different dimensions of diversity, such as race, gender, age, religion, or sexual orientation, fosters a sense of belonging and inclusion, which in turn leads to greater productivity, performance, and innovation. Recognizing our collective responsibility to earnestly address our differences and increase understanding and empathy will not only enhance organizational goals but will also lead to a healthier, kinder, and more compassionate world.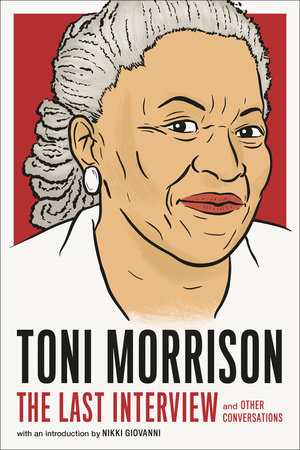 TONI MORRISON: THE LAST INTERVIEW AND OTHER CONVERSATIONS Introduction by Nikki Giovanni
In this wide-ranging collection of thought-provoking interviews — including her first and last — Toni Morrison (whom President Barrack Obama called a "national treasure") details not only her writing life, but also her other careers as a teacher, and as a publisher, as well as the gripping story of her family. In fact, Morrison reveals here that her Nobel Prize-winning novels, such as Beloved and Song of Solomon, were born out of her family's stories — such as those of her great-grandmother, born a slave, or her father, escaping the lynch mobs of the South.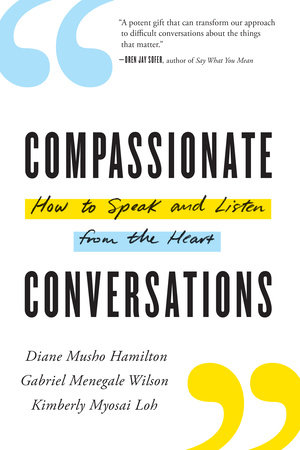 COMPASSIONATE CONVERSATIONS: HOW TO SPEAK AND LISTEN FROM THE HEART by Diane Musho Hamilton, Gabriel Menegale
The definitive guide to learning effective skills for engaging in open and honest conversations about divisive issues from three professional mediators. Addressing the long history of injury and pain for marginalized groups, each chapter contains practices and reflection questions to help readers feel more prepared to talk through polarizing issues, ultimately encouraging us to take risks, to understand and recognize our deep commonalities, to be willing to make mistakes, and to become more intimate with expressing our truths, as well as listening to those of others.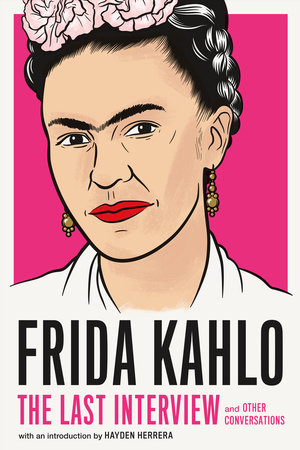 FRIDA KAHLO: THE LAST INTERVIEW AND OTHER CONVERSATIONS by Frida Kahlo, Hayden Herrera
Frida Kahlo is now an icon. In the decades since her death, Kahlo has been celebrated as a proto-feminist, a misunderstood genius, and a leftist hero, but during her lifetime most knew her as…Diego Rivera's wife. Featuring conversations with American scholar and Marxist, Bertram D. Wolfe, and art critic Raquel Tibol, this collection shows an artist undervalued, but also a woman in control of her image. From her timid beginnings after her first solo show, to a woman who confidently states that she is her only influence, the many faces of Kahlo presented here clearly show us the woman behind the "Fridamania" we know today.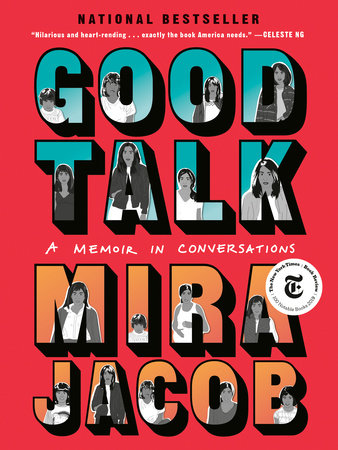 GOOD TALK: A MEMOIR IN CONVERSATIONS by Mira Jacob
A bold, wry, and intimate graphic memoir about American identity, interracial family, and the realities that divide us, from the acclaimed author of The Sleepwalker's Guide to Dancing.
Like many six-year-olds, Mira Jacob's half-Jewish, half-Indian son, Z, has questions about everything. At first they are innocuous enough, but as tensions from the 2016 election spread from the country into his own family, they become much, much more complicated. Trying to answer him honestly, Mira has to think back to where she's gotten her own answers—her most formative conversations about race, color, sexuality, and of course, love.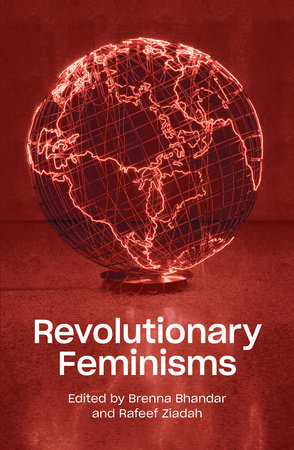 REVOLUTIONARY FEMINISMS: CONVERSATIONS ON COLLECTIVE ACTION AND RADICAL THOUGHT by Brenna Bhandar, Rafeef Ziadah
A unique book, tracing forty years of anti-racist feminist thought
The interviews include Avtar Brah, Gail Lewis and Vron Ware on Diaspora, Migration and Empire. Himani Bannerji, Gary Kinsman, Leanne Betasamosake Simpson, and Silvia Federici on Colonialism, Capitalism, and Resistance. Ruth Wilson Gilmore, Avery F. Gordon and Angela Y. Davis on Abolition Feminism.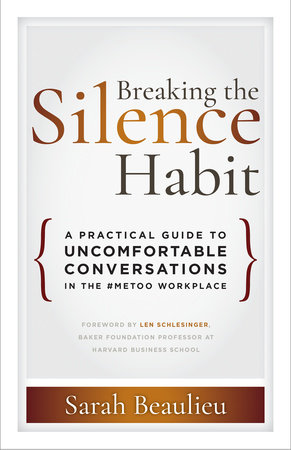 BREAKING THE SILENCE HABIT: A PRACTICAL GUIDE TO UNCOMFORTABLE CONVERSATIONS IN THE #METOO WORKPLACE by Sarah Beaulieu, Len Schlesinger
In the wake of the #MeToo movement, employees and leaders are struggling with how to respond to the pervasiveness of sexual harassment. Most approaches simply emphasize knowing and complying with existing laws. But people need more than lists of dos and don'ts—they need to learn how to navigate this uncertain, emotionally charged terrain. Sarah Beaulieu provides a new skills-based approach to addressing sexual harassment prevention and response in the workplace, including using underdeveloped skills like empathy, situational awareness, boundary setting, and intervention.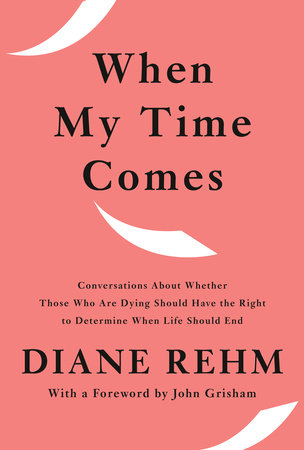 WHEN MY TIME COMES: CONVERSATIONS ABOUT WHETHER THOSE WHO ARE DYING SHOULD HAVE THE RIGHT TO DETERMINE WHEN LIFE SHOULD END by Diane Rehm; Foreword by John Grisham
From Diane Rehm, renowned radio host—one of the most trusted voices in the nation—and best-selling author: a book of candor and compassion, addressing the urgent, hotly contested cause of the Right-to-Die movement, of which she is one of our most inspiring champions. With a highly personal foreword by John Grisham, When My Time Comes is a response to many misconceptions and misrepresentations of end-of-life care; it is a call to action—and to conscience—and it is an attempt to heal and soothe our hearts, reminding us that death, too, is an integral part of life.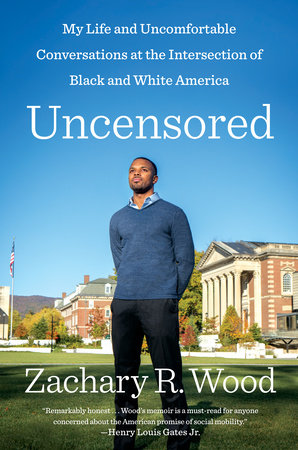 UNCENSORED: MY LIFE AND UNCOMFORTABLE CONVERSATIONS AT THE INTERSECTION OF BLACK AND WHITE AMERICA by Zachary R. Wood
Drawing upon his own powerful personal story, Zachary R. Wood shares his perspective on free speech, race, and dissenting opinions—in a world that sorely needs to learn to listen. As the former president of the student group "Uncomfortable Learning" at his alma mater, Williams College, Zachary Wood knows from experience about intellectual controversy. In Uncensored, he reveals for the first time how he grew up poor and black in Washington, DC, where the only way to survive was by resisting the urge to write people off because of their backgrounds and perspectives.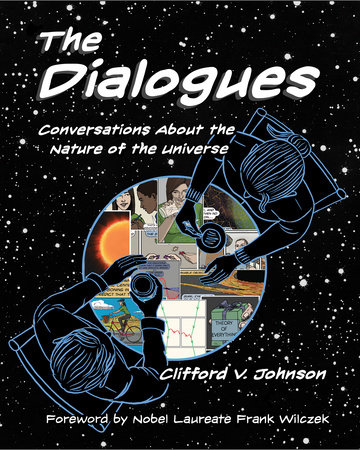 THE DIALOGUES: CONVERSATIONS ABOUT THE NATURE OF THE UNIVERSE by Clifford V. Johnson; Foreword by Frank Wilczek
In The Dialogues, physicist Clifford Johnson invites us to eavesdrop on a series of nine conversations, in graphic-novel form—written and drawn by Johnson—about "the nature of the universe." The conversations take place all over the world, in museums, on trains, in restaurants, in what may or may not be Freud's favorite coffeehouse. The conversationalists are men, women, children, experts, and amateur science buffs. The topics of their conversations range from the science of cooking to the multiverse and string theory. Click here for the spanish edition
For more on these titles visit the collection conversations
---
There's a Book for That! is brought to you by Penguin Random House's Sales department. Please follow our Tumblr by clicking here—and share this link with your accounts: theresabookforthat.tumblr.com. Thank you!
Did you see something on the news or read about something on your commute? Perhaps you noticed something trending on Twitter? Did you think: "There's a book for that!"? Then please, send it our way at theresabookforthat@penguinrandomhouse.com
Posted: September 24, 2020