Friday Reads: Debut Novels for NaNoWriMo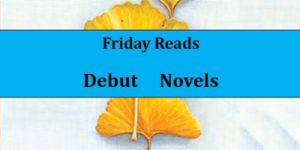 November is National Novel Writing Month. NaNoWriMo is a nonprofit organization that, according to a New York Times piece earlier this month, enlists professional writers like Jasmine Guillory (whose debut novel THE WEDDING DATE came out of the creative challenge), Anne Lamott, and Rainbow Rowell to write pep talks for participants. NaNoWriMo's executive director, Grant Faulkner, describes it as "one part writing boot camp, one part rollicking party."
Writing a novel is a brave, imaginative endeavor and National Novel Writing Month is all the more reason to celebrate first-time novelists published this year. The following debut novels span genres and settings, and each has received widespread praise from reviewers, librarians, booksellers and readers: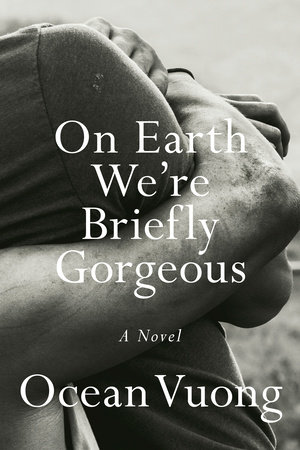 ON EARTH WE'RE BRIEFLY GORGEOUS: A NOVEL by Ocean Vuong
On Earth We're Briefly Gorgeous is a letter from a son to a mother who cannot read. Written when the speaker, Little Dog, is in his late twenties, the letter unearths a family's history that began before he was born—a history whose epicenter is rooted in Vietnam—and serves as a doorway into parts of his life his mother has never known, all of it leading to an unforgettable revelation.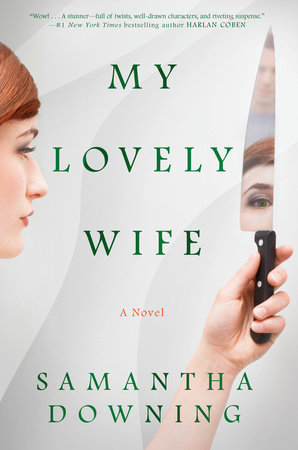 MY LOVELY WIFE by Samantha Downing
Dexter meets Mr. & Mrs. Smith in this wildly compulsive debut thriller set in Florida about a couple whose fifteen-year marriage has finally gotten too interesting.
EVVIE DRAKE STARTS OVER: A NOVEL by Linda Holmes
From the host of NPR's Pop Culture Happy Hour podcast comes heartfelt debut set in a small town in Maine about recently widowed Eveleth "Evvie" Drake and a major league pitcher who's lost his game.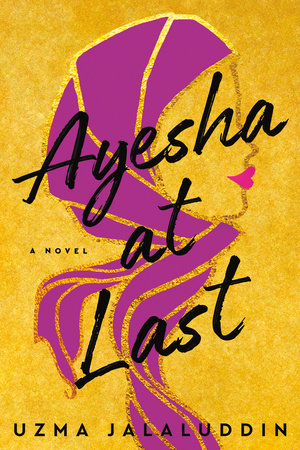 AYESHA AT LAST by Uzma Jalaluddin
A modern-day Muslim Pride and Prejudice for a new generation of love.
Ayesha Shamsi has a lot going on. Her dreams of being a poet have been set aside for a teaching job so she can pay off her debts to her wealthy uncle. She lives with her boisterous Muslim family and though Ayesha is lonely, she doesn't want an arranged marriage. Then she meets Khalid who is just as smart and handsome as he is conservative and judgmental…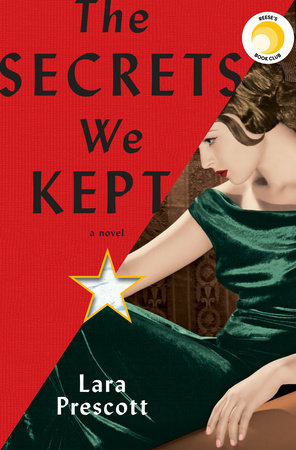 THE SECRETS WE KEPT: A NOVEL by Lara Prescott
A HELLO SUNSHINE BOOK CLUB PICK
A thrilling tale of secretaries turned spies, of love and duty, and of sacrifice—inspired by the true story of the CIA plot to infiltrate the hearts and minds of Soviet Russia, not with propaganda, but with the greatest love story of the twentieth century: Doctor Zhivago. At the center of this unforgettable debut is the powerful belief that a piece of art can change the world.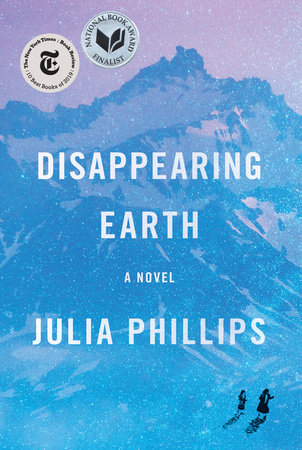 DISAPPEARING EARTH: A NOVEL by Julia Phillips
NATIONAL BOOK AWARD FINALIST!
One August afternoon, on the shoreline of the Kamchatka peninsula at the northeastern edge of Russia, two girls—sisters, eight and eleven—go missing. In the ensuing weeks, then months, the police investigation turns up nothing. Echoes of the disappearance reverberate across a tightly woven community, with the fear and loss felt most deeply among its women. Taking us through a year in Kamchatka, Disappearing Earth enters with astonishing emotional acuity the worlds of a cast of richly drawn characters, all connected by the crime and gives readers a new understanding of the intricate bonds of family and community, in a Russia unlike any we have seen before.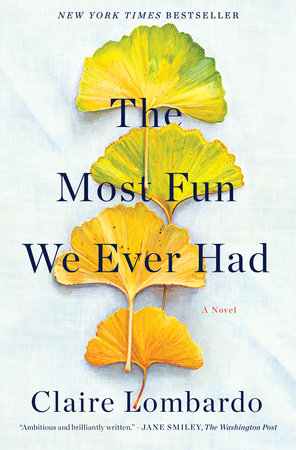 THE MOST FUN WE EVER HAD: A NOVEL by Claire Lombardo
Spanning nearly half a century, and set against the quintessential American backdrop of Chicago and its prospering suburbs, Lombardo's debut explores the triumphs and burdens of love, the fraught tethers of parenthood and sisterhood, and the baffling mixture of affection, abhorrence, resistance, and submission we feel for those closest to us.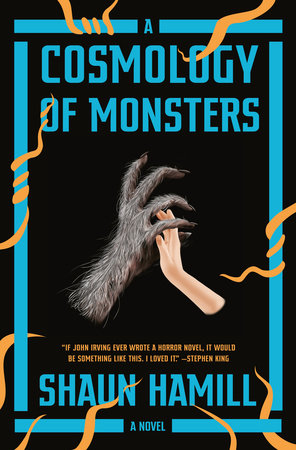 A COSMOLOGY OF MONSTERS: A NOVEL by Shaun Hamill
"If John Irving ever wrote a horror novel, it would be something like this. I loved it." —Stephen King
Noah Turner sees monsters. His father saw them—and built a shrine to them with "The Wandering Dark", an immersive horror experience that the whole family operates. His practical mother has caught glimpses of terrors but refuses to believe—too focused on keeping the family from falling apart. And his eldest sister, the dramatic and vulnerable Sydney, won't admit to seeing anything but the beckoning glow of the spotlight…until it swallows her up. Noah Turner sees monsters. But, unlike his family, Noah chooses to let them in.
ON SWIFT HORSES: A NOVEL by Shannon Pufahl
A lonely newlywed and her wayward brother-in-law follow divergent and dangerous paths through the postwar American West. Muriel is newly married and restless. She misses her freethinking mother, dead before Muriel's nineteenth birthday, and her sly, itinerant brother-in-law, Julius, who made the world feel bigger than she had imagined. And so she begins slipping off to the Del Mar racetrack to bet and eavesdrop, learning the language of horses and risk. Meanwhile, Julius is testing his fate in Las Vegas, working at a local casino where tourists watch atomic tests from the roof, and falling in love with Henry, a young card cheat. When Henry is eventually discovered and run out of town, Julius takes off to search for him in the plazas and dives of Tijuana, trading one city of dangerous illusions and indiscretions for another.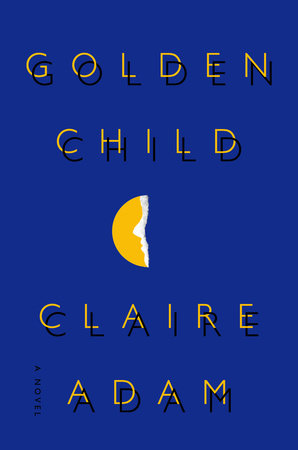 GOLDEN CHILD: A NOVEL by Claire Adam
A deeply affecting and lush debut novel set in Trinidad, following the lives of a family as they navigate impossible choices about scarcity, loyalty, and love.
For more on these and other noteworthy debut novels visit Debut Novels of 2019
---
There's a Book for That! is brought to you by Penguin Random House's Sales department. Please follow our Tumblr by clicking here—and share this link with your accounts: theresabookforthat.tumblr.com. Thank you!
Did you see something on the news or read about something on your commute? Perhaps you noticed something trending on Twitter? Did you think: "There's a book for that!"? Then please, send it our way at theresabookforthat@penguinrandomhouse.com
Posted: November 15, 2019