Friday Reads: December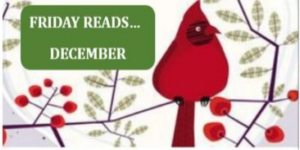 "The crisp path through the field in this December snow, in the deep dark, where we trod the buried grass like ghosts on dry toast." ― Dylan Thomas
Well, the holidays are upon us and this will be our last Friday Reads until January, 2021. Thank you for reading, for listening, and for sharing your enthusiasm for Penguin Random House titles. Before we close the books on 2020, perhaps you'll find some December reading that appeals from the following collection: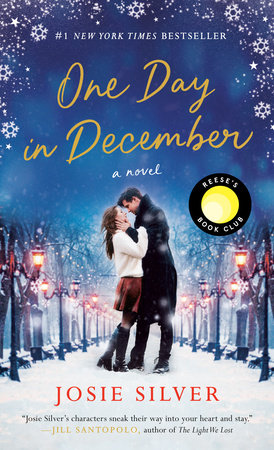 ONE DAY IN DECEMBER: A NOVEL by Josie Silver
Laurie is pretty sure love at first sight doesn't exist anywhere outside of the movies. But then, through the mist on a bus window one snowy December day, she sees a man that she knows, instantly, is the one. Their eyes meet, there's a moment of pure magic…and then her bus drives away. Two people. Ten chances. One unforgettable love story…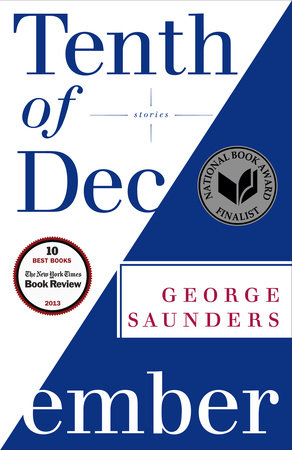 TENTH OF DECEMBER: STORIES by George Saunders
Finalist for the National Book Award (2013)
Hailed by the New York Times Magazine as "the best book you'll read this year," Tenth of December is a masterful, deeply felt collection that takes his literary powers to a new level. In a recent interview, when asked how he saw the role of the writer, Saunders said: "To me, the writer's main job is to make the story unscroll in such a way that the reader is snared—she's right there, seeing things happen and caring about them. And if you dedicate yourself to this job, the meanings more or less take care of themselves." In Tenth of December, the reader is always right there, and the meanings are beautiful and profound and abundant. Taut, inventive, and often poignant, this is George Saunders at his absolute best: Tenth of December is a collection of stories and characters that add up to something deep, irreducible, and uniquely American.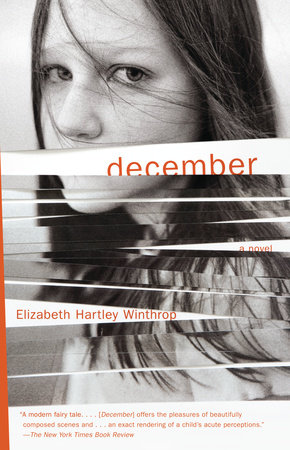 DECEMBER by Elizabeth Hartley Winthrop
Centered on a young girl who inexplicably stops speaking, December is a riveting and insightful portrait of a family in crisis. Nine months after eleven-year-old Isabelle suddenly fell silent, her parents, Wilson and Ruth, are at their wits' end. Isabelle must confront her overwhelming anger and love for her family, a cast of charming yet dangerous characters, and her own fears, before finally finding her voice.
"A modern fairy tale…. December offers the pleasures of beautifully composed scenes and…an exact rendering of a child's acute perceptions."—The New York Times Book Review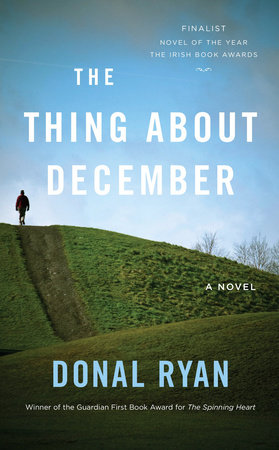 THE THING ABOUT DECEMBER: A NOVEL by Donal Ryan
Following the deaths first of his father and then his mother, Johnsey Cunliffe inherits the family farm, and a healthy bank account, both of which he proves incapable of managing on his own. Village bullies and scheming land-grabbers stand in his way, no matter where he turns. Set over the course of one year of Johnsey Cunliffe's life, The Thing About December breathes with Johnsey's bewilderment, humor and agonizing self-doubt. Readers will fall in love with Johnsey in a bittersweet tale that serves as a poignant reminder that we are surrounded in life by simple souls who are nonetheless more insightful and wise than we realize, or can even imagine.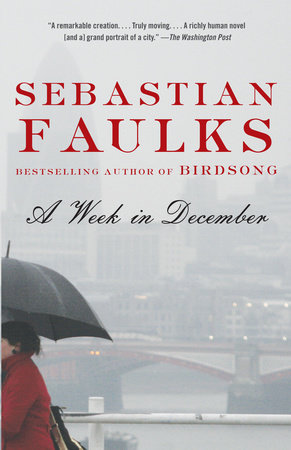 A WEEK IN DECEMBER by Sebastian Faulks
In the blustery final days of 2007, seven characters will reach an unexpected turning point: a hedge fund manager pulling off a trade, a professional football player recently arrived from Poland, a young lawyer with too much time on his hands, a student led astray by Islamist theory, a hack book reviewer, a schoolboy hooked on pot and reality TV, and a Tube train driver whose Circle Line train joins these lives in a daily loop. And as the novel moves to its gripping climax, they are forced, one by one, to confront the new world they inhabit.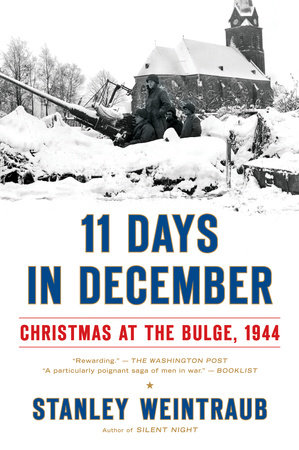 11 DAYS IN DECEMBER: CHRISTMAS AT THE BULGE, 1944 by Stanley Weintraub
It was truly a white Christmas in the Ardennes Forest in 1944, but that was cold comfort to the Allied soldiers trying to stop the Nazis from retaking Belgium in one of the most decisive battles of World War II. While a German loudspeaker taunted, "How would you like to die for Christmas?" the Allied forces dug in, despite freezing conditions. They needed a miracle. In a medieval chapel, General Patton, who needed clear skies to allow airborne reinforcements to reach his trapped men, uttered what would become a famous prayer: "Sir, whose side are you on?" His soldiers wouldn't be home for Christmas, but as the skies cleared, they went on to win a battle and a war.
For more information on these and related titles visit December Reads
---
There's a Book for That! is brought to you by Penguin Random House's Sales department. Please follow our Tumblr by clicking here—and share this link with your accounts: theresabookforthat.tumblr.com. Thank you!
Did you see something on the news or read about something on your commute? Perhaps you noticed something trending on Twitter? Did you think: "There's a book for that!"? Then please, send it our way at theresabookforthat@penguinrandomhouse.com
Posted: December 18, 2020