Friday Reads: Emily Dickinson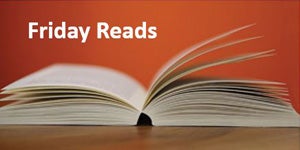 To make a prairie it takes a clover and one bee,
One clover, and a bee.
And revery.
The revery alone will do, If bees are few.                        –        Emily Dickinson
Revery alone indeed will do in reading Emily Dickinson! Currently, The Morgan Library in Manhattan is exhibiting "I'm Nobody! Who are you? The Life and Poetry of Emily Dickinson" and the NEA's "Big Read" in Los Angeles is The Poetry of Emily Dickinson. So please do dwell in the possibility of picking up one of these books for weekend reading… from her letters to poems as well as biography and fiction for both adults and children inspired by Emily's life and art.
FEATURED TITLES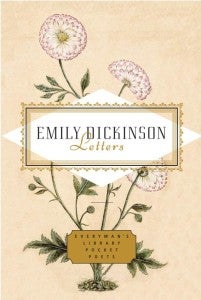 LETTERS: EMILY DICKINSON by Emily Dickinson, Emily Fragos
The same inimitable voice and dazzling insights that make Emily Dickinson's poems immortal can be found in the whimsical, humorous, and often deeply moving letters she wrote to her family and friends throughout her life. The selection of letters presented here provides a fuller picture of the eccentric recluse of legend, showing how immersed in life she was: we see her tending her garden; baking bread; marking the marriages, births, and deaths of those she loved.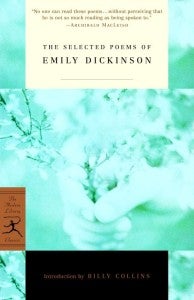 THE SELECTED POEMS OF EMILY DICKINSON by Emily Dickinson; Introduction by Billy Collins
Emily Dickinson lived as a recluse in Amherst, Massachusetts, dedicating herself to writing a "letter to the world"–the 1,775 poems left unpublished at her death in 1886. Today, Dickinson stands in the front rank of American poets. This enthralling collection includes more than four hundred poems that were published between Dickinson's death and 1900. They express her concepts of life and death, of love and nature, and of what Henry James called "the landscape of the soul."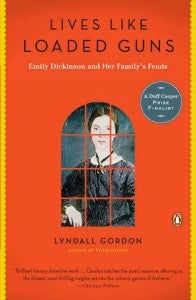 LIVES LIKE LOADED GUNS: EMILY DICKINSON AND HER FAMILY'S FEUDS by Lyndall Gordon
In 1882, Emily Dickinson's brother, Austin, began an adulterous love affair with the accomplished and ravishing Mabel Todd, setting in motion a series of events that would forever change the lives of the Dickinson family. Lives Like Loaded Guns is a highly acclaimed story of creative genius, illicit passion, and betrayal that will forever change the way we view one of America's most important literary figures.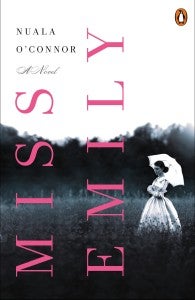 MISS EMILY: A NOVEL  by Nuala O'Connor
A poet in seclusion. The friendship that will break open her world.
Fans of Jo Baker and Lynn Cullen will love this novel that brings to life Emily Dickinson, her eccentric family, and the perils faced by her young Irish maid.
FOR YOUNGER READERS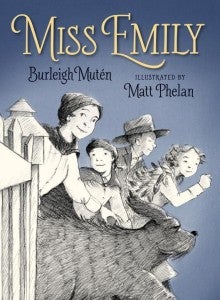 MISS EMILY by Burleigh Muten, Matt Phelan; Ages 7-10
Discover the mischievous and affectionate side of a revered poet in this adventure about Emily Dickinson, four young friends, and a traveling circus.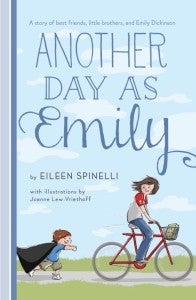 ANOTHER DAY AS EMILY by Eileen Spinelli, Joanne Lew-Vriethoff; Ages 8 to 12
"Taut, fast-paced, economical, devoid of sham, Spinelli's book echoes Dickinson's own deceptive simplicity."—The New York Times Book Review
Eleven-year-old Suzy just can't win. Her brother is a local hero for calling 911 after seeing their elderly neighbor collapse, and only her best friend was able to win a role in the play they both auditioned for. Feeling cast aside from all angles, Suzy sees a kindred spirit in Emily Dickinson, the subject of her summer project.
For further dwelling into Emily Dickinson's life and art visit Emily Dickinson
Posted: April 7, 2017