Friday Reads: Favorite Biographies & Memoirs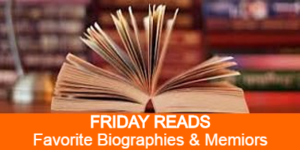 In this season of anxiety who do you want to read about? Are you looking to the past or the present? To laugh, to learn, to travel? Well, readers have flocked to the following biographies and memoirs in the last few months: a distinctive dozen. Dig in this weekend and join the club!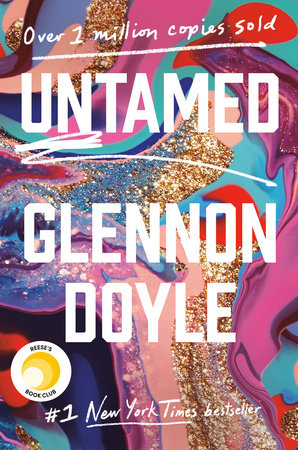 UNTAMED by Glennon Doyle
REESE'S BOOK CLUB X HELLO SUNSHINE BOOK PICK
Soulful and uproarious, forceful and tender, Untamed is both a memoir and a galvanizing wake-up call. It offers a piercing, electrifying examination of the restrictive expectations women are issued from birth; shows how hustling to meet those expectations leaves women feeling dissatisfied and lost; and reveals that when we quit abandoning ourselves and instead abandon the world's expectations of us, we become women who can finally look at our lives and recognize: There She Is.
Untamed shows us how to be brave. As Glennon insists: The braver we are, the luckier we get.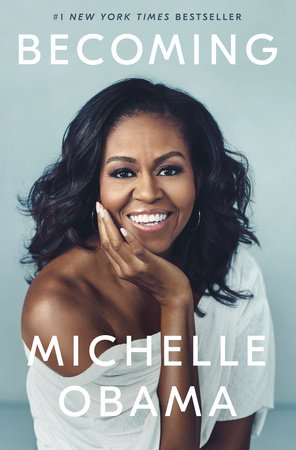 BECOMING by Michelle Obama
Now a Netflix Documentary
In her memoir, a work of deep reflection and mesmerizing storytelling, Michelle Obama invites readers into her world, chronicling the experiences that have shaped her—from her childhood on the South Side of Chicago to her years as an executive balancing the demands of motherhood and work, to her time spent at the world's most famous address. With unerring honesty and lively wit, she describes her triumphs and her disappointments, both public and private, telling her full story as she has lived it—in her own words and on her own terms.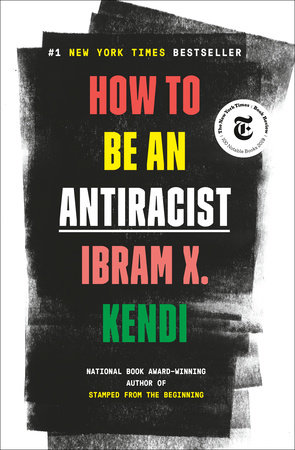 HOW TO BE AN ANTIRACIST by Ibram X. Kendi
From the National Book Award-winning author of Stamped from the Beginning comes a bracingly original approach to understanding and uprooting racism and inequality in our society—and in ourselves. In this book, Kendi weaves an electrifying combination of ethics, history, law, and science, bringing it all together with an engaging personal narrative of his own awakening to antiracism.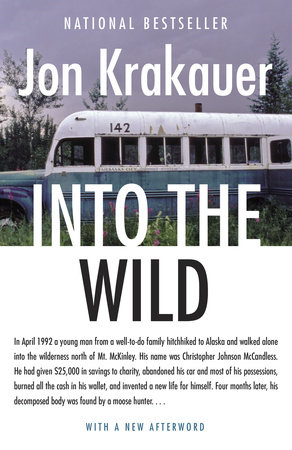 INTO THE WILD by Jon Krakauer
In April 1992 a young man from a well-to-do family hitchhiked to Alaska and walked alone into the wilderness north of Mt. McKinley. His name was Christopher Johnson McCandless. He had given $25,000 in savings to charity, abandoned his car and most of his possessions, burned all the cash in his wallet, and invented a new life for himself. Four months later, his decomposed body was found by a moose hunter. Mesmerizing, heartbreaking, Into the Wild is a tour de force.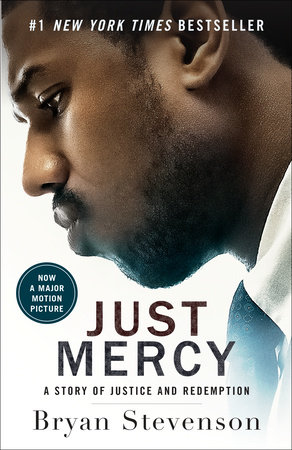 JUST MERCY: A STORY OF JUSTICE AND REDEMPTION by Bryan Stevenson
NOW A MAJOR MOTION PICTURE* Winner of the Carnegie Medal for Excellence in Nonfiction • Winner of the NAACP Image Award for Nonfiction • Winner of a Books for a Better Life Award •
Bryan Stevenson was a young lawyer when he founded the Equal Justice Initiative, a legal practice dedicated to defending those most desperate and in need: the poor, the wrongly condemned, and women and children trapped in the farthest reaches of our criminal justice system. One of his first cases was that of Walter McMillian, a young man who was sentenced to die for a notorious murder he insisted he didn't commit. The case drew Bryan into a tangle of conspiracy, political machination, and legal brinksmanship—and transformed his understanding of mercy and justice forever.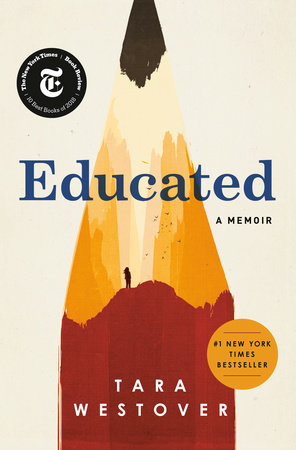 EDUCATED: A MEMOIR by Tara Westover
ONE OF PRESIDENT BARACK OBAMA'S FAVORITE BOOKS OF THE YEAR
Born to survivalists in the mountains of Idaho, Tara Westover was seventeen the first time she set foot in a classroom. Her family was so isolated from mainstream society that there was no one to ensure the children received an education, and no one to intervene when one of Tara's older brothers became violent. When another brother got himself into college, Tara decided to try a new kind of life. Her quest for knowledge transformed her, taking her over oceans and across continents, to Harvard and to Cambridge University. Only then would she wonder if she'd traveled too far, if there was still a way home.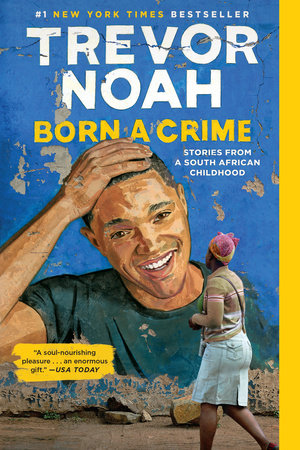 BORN A CRIME: STORIES FROM A SOUTH AFRICAN CHILDHOOD by Trevor Noah
Trevor Noah's unlikely path from apartheid South Africa to the desk of The Daily Show began with a criminal act: his birth. Trevor was born to a white Swiss father and a black Xhosa mother at a time when such a union was punishable by five years in prison. Living proof of his parents' indiscretion, Trevor was kept mostly indoors for the earliest years of his life, bound by the extreme and often absurd measures his mother took to hide him from a government that could, at any moment, steal him away. Finally liberated by the end of South Africa's tyrannical white rule, Trevor and his mother set forth on a grand adventure, living openly and freely and embracing the opportunities won by a centuries-long struggle. His stories weave together to form a moving and searingly funny portrait of a boy making his way through a damaged world in a dangerous time, armed only with a keen sense of humor and a mother's unconventional, unconditional love.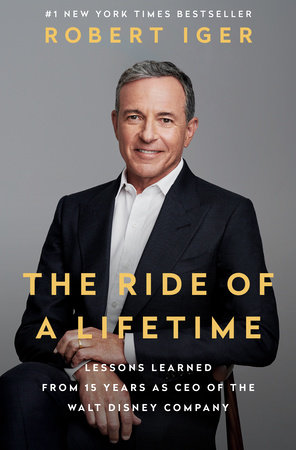 THE RIDE OF A LIFETIME: LESSONS LEARNED FROM 15 YEARS AS CEO OF THE WALT DISNEY COMPANY by Robert Iger
A grand vision defined: The CEO of The Walt Disney Company shares the ideas and values he has used to reinvent one of the most beloved companies in the world, and inspire the people who bring the magic to life.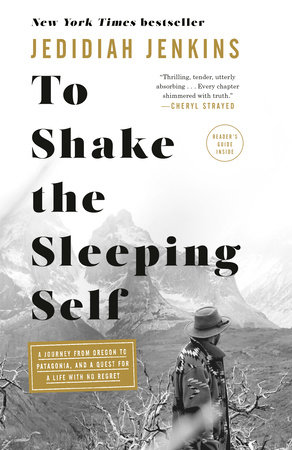 TO SHAKE THE SLEEPING SELF: A JOURNEY FROM OREGON TO PATAGONIA, AND A QUEST FOR A LIFE WITH NO REGRET by Jedidiah Jenkins
"Thrilling, tender, utterly absorbing…Every chapter shimmered with truth…An unforgettable debut."—Cheryl Strayed
On the eve of turning thirty, terrified of being sucked into a life he didn't choose, Jedidiah Jenkins quit his dream job and spent the next sixteen months cycling from Oregon to Patagonia. He chronicled the trip on Instagram, where his photos and profound reflections on life soon attracted hundreds of thousands of followers and got him featured by National Geographic and the Paris Review.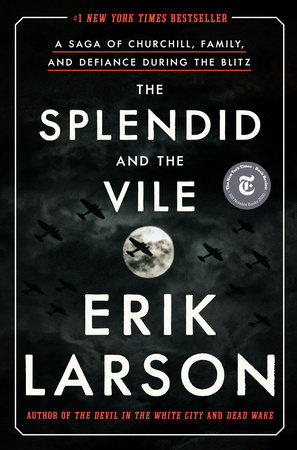 THE SPLENDID AND THE VILE: A SAGA OF CHURCHILL, FAMILY, AND DEFIANCE DURING THE BLITZ by Erik Larson
On Winston Churchill's first day as prime minister, Adolf Hitler invaded Holland and Belgium. Poland and Czechoslovakia had already fallen, and the Dunkirk evacuation was just two weeks away. For the next twelve months, Hitler would wage a relentless bombing campaign, killing 45,000 Britons. It was up to Churchill to hold his country together and persuade President Franklin Roosevelt that Britain was a worthy ally—and willing to fight to the end. The Splendid and the Vile takes readers out of today's political dysfunction and back to a time of true leadership, when, in the face of unrelenting horror, Churchill's eloquence, courage, and perseverance bound a country, and a family, together.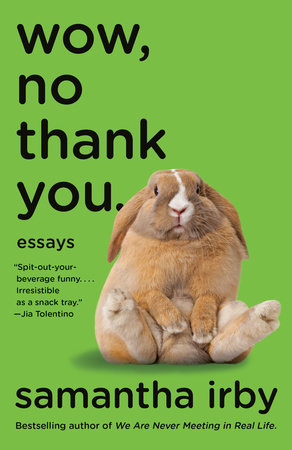 WOW, NO THANK YOU. ESSAYS by Samantha Irby
A new rip-roaring essay collection from the smart, edgy, hilarious, unabashedly raunchy, and bestselling Samantha Irby about aging, marriage, settling down with step-children in white, small-town America, health food and skincare obsessions, money trouble, the real story of glamorous Hollywood life and more.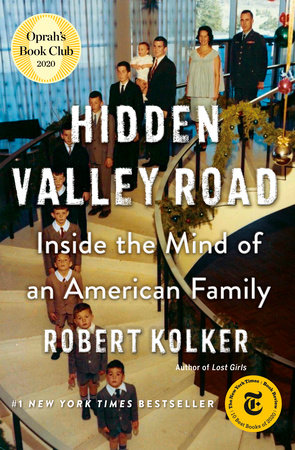 HIDDEN VALLEY ROAD: INSIDE THE MIND OF AN AMERICAN FAMILY by Robert Kolker
OPRAH'S BOOK CLUB PICK
The heartrending story of a midcentury American family with twelve children – six of them diagnosed with schizophrenia – that became science's great hope in the quest to understand the disease.
With clarity and compassion, bestselling and award-winning author Robert Kolker uncovers one family's unforgettable legacy of suffering, love, and hope.
For more on these titles visit Best of Bio
---
There's a Book for That! is brought to you by Penguin Random House's Sales department. Please follow our Tumblr by clicking here—and share this link with your accounts: theresabookforthat.tumblr.com. Thank you!
Did you see something on the news or read about something on your commute? Perhaps you noticed something trending on Twitter? Did you think: "There's a book for that!"? Then please, send it our way at theresabookforthat@penguinrandomhouse.com
Posted: May 29, 2020