Friday Reads: Fictional Women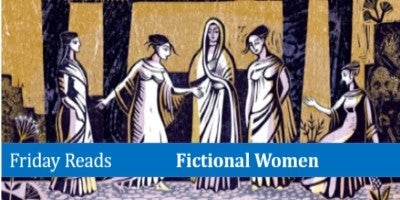 March marches to the beat of women's history, but what about the excellent women of fiction? For fun and thrills, consider these "Women" or "Woman" entitled novels (not necessarily the other way around!) for your weekend reading: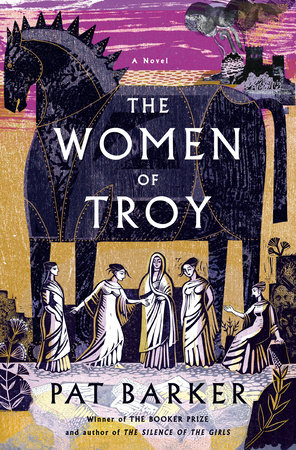 THE WOMEN OF TROY: A NOVEL by Pat Barker
A daring and timely feminist retelling of The Iliad from the perspective of the women of Troy who endured it—an extraordinary follow up to The Silence of the Girls from the Booker Prize-winning author of The Regeneration Trilogy.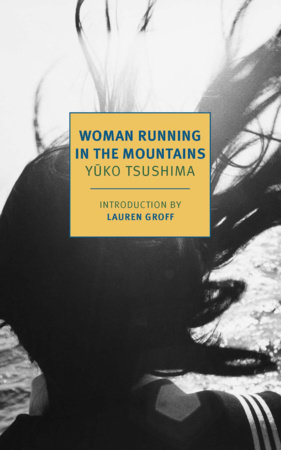 WOMAN RUNNING IN THE MOUNTAINS by Yuko Tsushima; Traslated by Geraldine Harcourt; Introduction by Lauren Groff
Set in 1970s Japan, this tender and poetic novel about a young, single mother struggling to find her place in the world is an early triumph by a modern Japanese master.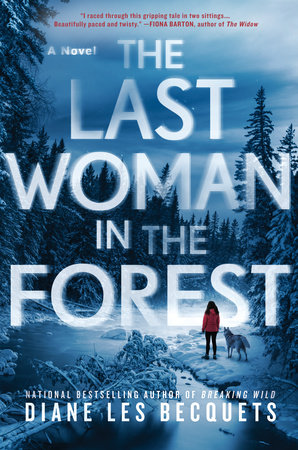 THE LAST WOMAN IN THE FOREST by Diane Les Becquets
Marian Engström has found her true calling: working with rescue dogs to help protect endangered wildlife. Her first assignment takes her to northern Alberta, where she falls in love with her mentor, the daring and brilliant Tate. But after a tragic accident, Marian discovers growing and disturbing inconsistencies about Tate's life, and begins to wonder if the man she loved could have been responsible for the unsolved murders of at least four women.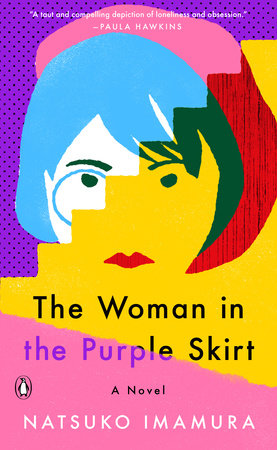 THE WOMAN IN THE PURPLE SKIRT: A NOVEL by Natsuko Imamura; Translated by Lucy North
"A taut and compelling depiction of loneliness and obsession."—Paula Hawkins
Almost every afternoon, the Woman in the Purple Skirt sits on the same park bench, where she eats a cream bun while the local children make a game of trying to get her attention. Unbeknownst to her, she is being watched—by the Woman in the Yellow Cardigan, who is always perched just out of sight, monitoring which buses she takes, what she eats, whom she speaks to. Studiously deadpan and chillingly voyeuristic, and with the off-kilter appeal of the novels of Ottessa Moshfegh, The Woman in the Purple Skirt explores envy, loneliness, power dynamics, and the vulnerability of unmarried women in a taut, suspenseful narrative about the sometimes desperate desire to be seen.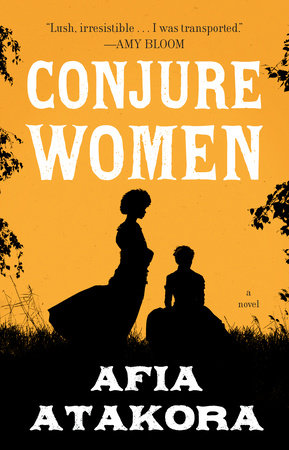 CONJURE WOMEN: A NOVEL by Afia Atakora
Like her mother, Rue is an all-knowing midwife, healer, and conjurer of curses on the plantation of Marse Charles. Moving back and forth in time between the years before and after the Civil War, Conjure Women tells the story of Rue, the families she cares for, and the mysteries and secrets she knows about the plantation owner's daughter, Varina.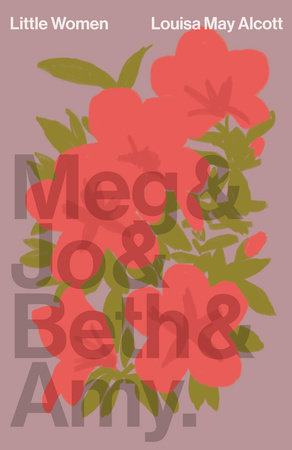 LITTLE WOMEN by Louisa May Alcott
Little Women has long been one of the most enduringly beloved classics of children's literature, as popular with adults as it is with young readers. Generations have been entranced by the adventures of the four March sisters, each with their distinct and realistic virtues and flaws: tomboyish, ambitious Jo; frail and sweet Beth; beautiful, confident Meg; and artistic, willful Amy. With their patient mother, Marmee, they survive the hardships of the Civil War and the dramas and tragedies of family life. First published in 1868, and based on Louisa May Alcott's own unusual family, the novel brought to life some of American literature's most vibrant female characters.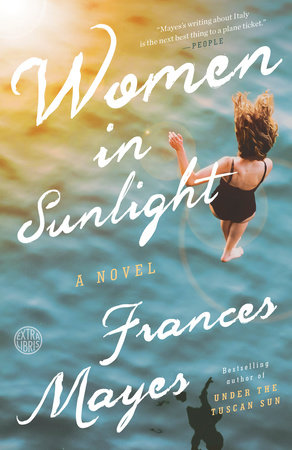 WOMEN IN SUNLIGHT: A NOVEL by Frances Mayes
The story of four American strangers who bond in Italy and change their lives over the course of an exceptional year, from the bestselling author of Under the Tuscan Sun.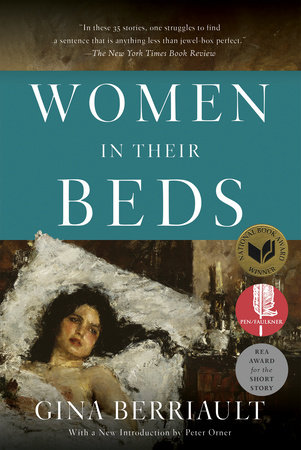 WOMEN IN THEIR BEDS: THIRTY-FIVE STORIES by Gina Berriault
"In these 35 stories, one struggles to find a sentence that is anything less than jewel-box perfect." —The New York Times Book Review
With Women in Their Beds, Berriault's prose—moving, honest, and wise—achieves a mastery of the short story form that was in evidence every step of her long career. She was a completely modern writer, blessed with an exquisite sense of the potency of words and the ability to create moments of empathy that are both disturbing and mysteriously amusing.
For more information on these titles visit Fictional Women
---
There's a Book for That! is brought to you by Penguin Random House's Sales department. Please follow our Tumblr by clicking here—and share this link with your accounts: theresabookforthat.tumblr.com. Thank you!
Did you see something on the news or read about something on your commute? Perhaps you noticed something trending on Twitter? Did you think: "There's a book for that!"? Then please, send it our way at theresabookforthat@penguinrandomhouse.com
Posted: March 4, 2022