Friday Reads: Fools for Fiction!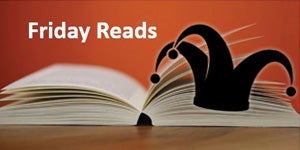 "I am sick to death of cleverness. Everybody is clever nowadays. You can't go anywhere without meeting clever people. The thing has become an absolute public nuisance. I wish to goodness we had a few fools left." ― Oscar Wilde, The Importance of Being Earnest
Fools unite! Tomorrow is April Fool's Day and whether the occasion is one you embrace, ignore or flee from, it is a fine time to proclaim what's true for most of us… we are fools for fiction! But that doesn't mean the fiction we've selected is foolish: It's just in the title. Put aside pranks for now and revel in one of these wise, wonderful and thrilling books:
FEATURED TITLES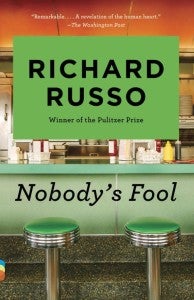 NOBODY'S FOOL by Richard Russo
The classic American novel – funny and moving –  about a blue-collar town in upstate New York and the life of one of its unluckiest citizens, Sully, who has been doing the wrong thing triumphantly for fifty years.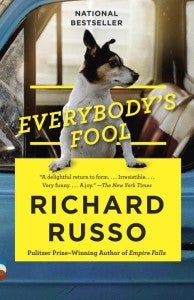 EVERYBODY'S FOOL by Richard Russo
The Pulitzer Prize-winning author of Empire Falls now returns to the story of Sully, the hapless hero of his beloved breakout novel, Nobody's Fool. Now Sully, who in the intervening years has come by some unexpected good fortune, is staring down a VA cardiologist's estimate that he only has a year or two left. He's busy as hell keeping the news from the most important people in his life.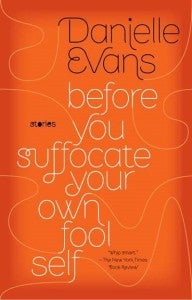 BEFORE YOU SUFFOCATE YOUR OWN FOOL SELF: STORIES by Danielle Evans
The electric debut story collection about mixed-race and African-American teenagers, women, and men struggling to find a place in their families and communities.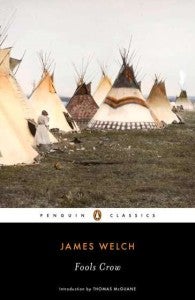 FOOLS CROW by James Welch, Thomas McGuane
In the Two Medicine Territory of Montana, the Lone Eaters, a small band of Blackfeet Indians, are living their immemorial life. The men hunt and mount the occasional horse-taking raid or war party against the enemy Crow. The women tan the hides, sew the beadwork, and raise the children. But the year is 1870, and the whites are moving into their land. Fools Crow, a young warrior and medicine man, has seen the future and knows that the newcomers will punish resistance with swift retribution. First published to broad acclaim in 1986, Fools Crow is James Welch's stunningly evocative portrait of his people's bygone way of life.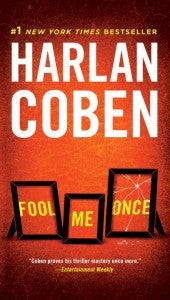 FOOL ME ONCE by Harlan Coben
Former special ops pilot Maya, home from the war, sees an unthinkable image captured by her nanny cam while she is at work: her two-year-old daughter playing with Maya's husband, Joe—who had been brutally murdered two weeks earlier. The provocative question at the heart of the mystery: Can you believe everything you see with your own eyes, even when you desperately want to? To find the answer, Maya must finally come to terms with deep secrets and deceit in her own past before she can face the unbelievable truth about her husband—and herself.
FOR YOUNGER READERS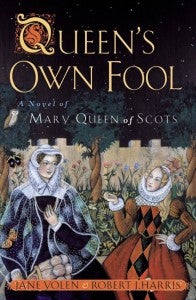 QUEEN'S OWN FOOL: A NOVEL OF MARY QUEEN OF SCOTS by Jane Yolen, Robert Harris; Ages 10 and up
Once she was a traveling player…Now called La Jardinière, a resourceful and clever jester to the queen's court, Nicola was a most unlikely person to end up "fool" and friend to Mary, Queen of Scots. But Nicola isn't an ordinary comedian tumbling and clowning before the court; her quick wit and sharp tongue are rare amongst the fawning nobles.
For more fool titles, visit the collection: Friday Reads Fools
Posted: March 31, 2017