Friday Reads: Fools for Laughter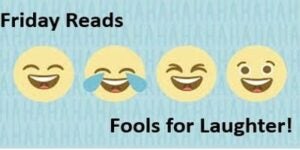 Happy April Fool's Day readers! Whether the occasion is one you embrace, ignore, or flee from, it is a fine time to revel in some of the best humor we have to offer. There's no denying the health benefits of laughter!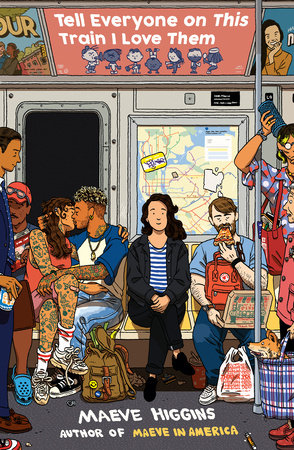 TELL EVERYONE ON THIS TRAIN I LOVE THEM by Maeve Higgins
Deeply funny, moving, and urgent writing about a country that can feel broken into pieces and the light that shines through the cracks, from Irish comedian Maeve Higgins, author of Maeve in America.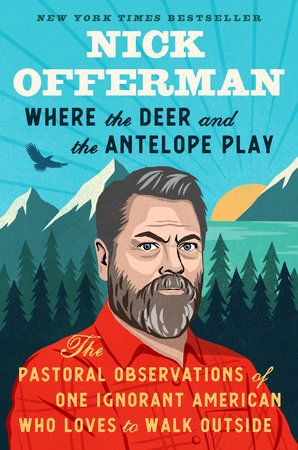 WHERE THE DEER AND THE ANTELOPE PLAY: THE PASTORAL OBSERVATIONS OF ONE IGNORANT AMERICAN WHO LOVES TO WALK OUTSIDE by Nick Offerman
Nick Offerman has always loved the United States of America–not just the people and the history, but the actual land itself. In his new book, Nick takes a humorous, inspiring, and fascinating trip to America's frontier to celebrate the people, landscape, and stories, both historically and today, that have made it great–and, working together, will keep it that way.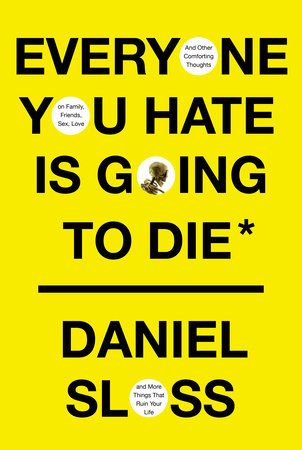 EVERYONE YOU HATE IS GOING TO DIE: AND OTHER COMFORTING THOUGHTS ON FAMILY, FRIENDS, SEX, LOVE, AND MORE THINGS THAT RUIN YOUR LIFE by Daniel Sloss
One of this generation's hottest and boldest young comedians presents a transgressive and hilarious analysis of all our dysfunctional relationships, and attempts to point us in the vague direction of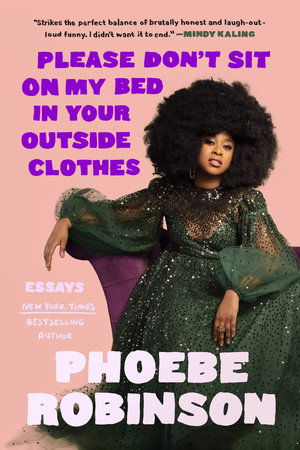 Please Don't Sit on My Bed in Your Outside Clothes: Essays by Phoebe Robinson
New York Times bestselling author, comedian, actress, and producer Phoebe Robinson is back with a new essay collection that is equal parts thoughtful, hilarious, and sharp about human connection, race, hair, travel, dating, Black excellence, and more. By turns insightful, laugh-out-loud funny, and heartfelt, Please Don't Sit On My Bed In Your Outside Clothes is not only a brilliant look at our current cultural moment, but a collection that will stay with you for years to come.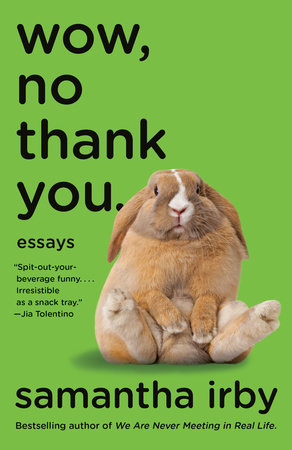 Wow, No Thank You: Essays by Samantha Irby
Winner of 2021 Lambda Literary Award for Bisexual Nonfiction • #1 NEW YORK TIMES BESTSELLER • From Samantha Irby, beloved author of We Are Never Meeting in Real Life, a rip-roaring, edgy and unabashedly raunchy new collection of hilarious essays.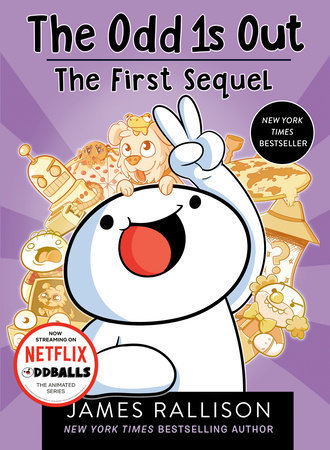 THE ODD 1S OUT: THE FIRST SEQUEL by James Rallison
James Rallison has always felt like he was on the outside looking in. His YouTube videos are all about his "odd" behavior, and with over 13 million subscribers and millions more followers on social media, these animations have found their way into the hearts of fans who also feel like a bit of an odd one.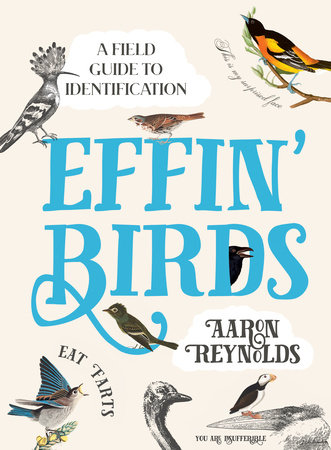 EFFIN' BIRDS: A FIELD GUIDE TO IDENTIFICATION by Aaron Reynolds
A compact, comprehensive, and very silly field guide featuring more than 200 of the rudest birds on earth, Effin' Birds is the most eagerly anticipated new volume in the grand and noble profession of nature writing and bird identification. Also included in its full, Technicolor glory is John James Audubon's most beautiful work matched with modern life advice. Including never-before-seen birds, insults, and field notes, this guide is a must-have for any effin' fan or birder.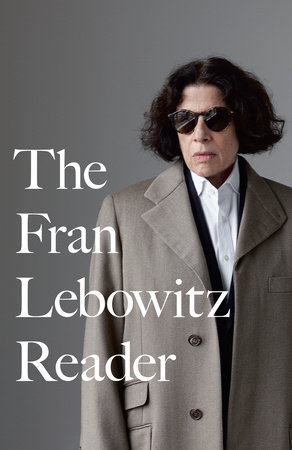 THE FRAN LEBOWITZ READER by Fran Lebowitz
In the vein of Lebowitz's acclaimed Netflix limited series, Pretend It's a City—The Fran Lebowitz Reader brings together two of the famed author's bestsellers, Metropolitan Life and Social Studies. In "elegant, finely honed prose" (The Washington Post Book World), Lebowitz limns the vicissitudes of contemporary urban life—its fads, trends, crazes, morals, and fashions. By turns ironic, facetious, deadpan, sarcastic, wry, wisecracking, and waggish, Fran Lebowitz is always wickedly entertaining.
For more fool titles, visit the collection: Fools for Laughs
---
There's a Book for That! is brought to you by Penguin Random House's Sales department. Please follow our Tumblr by clicking here—and share this link with your accounts: theresabookforthat.tumblr.com. Thank you!
Did you see something on the news or read about something on your commute? Perhaps you noticed something trending on Twitter? Did you think: "There's a book for that!"? Then please, send it our way at theresabookforthat@penguinrandomhouse.com
Posted: April 1, 2022