Friday Reads: For the Love of Plants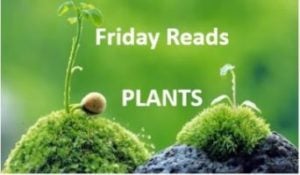 "It's been proven by quite a few studies that plants are good for our psychological development. If you green an area, the rate of crime goes down. Torture victims begin to recover when they spend time outside in a garden with flowers. So we need them, in some deep psychological sense…. "
– Jane Goodall
Are there enough plants in your life? As Climate Week winds down, awareness and activism is ramping up regarding climate change. We know plants can improve our lives inside and out, locally and globally. Embrace their restorative power through our featured titles: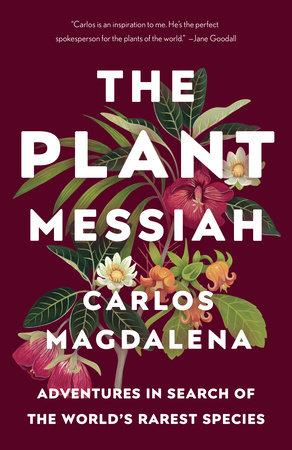 THE PLANT MESSIAH: ADVENTURES IN SEARCH OF THE WORLD'S RAREST SPECIES by Carlos Magdalena
Carlos Magdalena is a man on a mission to save the world's most endangered plants. He has travelled to the remotest parts of the globe in search of exotic species, protecting plants from man-made ecological destruction and thieves hunting for wealthy collectors. Here, Magdalena takes readers from the Amazon to the jungles of Mauritius to deep within the Australian Outback in search of the rare and the vulnerable. Passionate and absorbing, The Plant Messiah is a tribute to the diversity of life on our planet and to the importance of preserving it.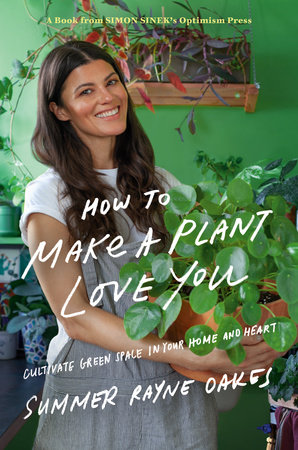 HOW TO MAKE A PLANT LOVE YOU: CULTIVATE GREEN SPACE IN YOUR HOME AND HEART by Summer Rayne Oakes
Summer Rayne Oakes, an urban houseplant expert and environmental scientist, is the icon of wellness-minded millennials who want to bring nature indoors, according to a New York Times profile. Summer has managed to grow 1,000 houseplants in her Brooklyn apartment (and they're thriving!) Her secret? She approaches her relationships with plants as intentionally as if they were people. This is Summer's guidebook for cultivating an entirely new relationship with your plant children. When we become plant parents, we also become better caretakers of ourselves, the people around us, and our planet.
PLANT POWER BOWLS: 70 SEASONAL VEGAN RECIPES TO BOOST ENERGY AND PROMOTE WELLNESS by Sapana Chandra
70 nourishing plant-based bowls to energize and fuel your body naturally, from Instagram star and blogger Real + Vibrant's Sapana Chandra including a chapter featuring treats like her Coconut Chia Pudding Bowl with Caramelized Bananas, a Rosewater Bliss Ball & Yogurt Bowl, and several coconut-milk-based ice creams, such as Blackberry-Lavender, Ash-Lemon, and Chocolate-Tahini Fudge.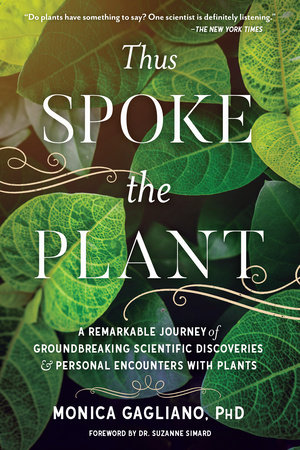 THUS SPOKE THE PLANT: A REMARKABLE JOURNEY OF GROUNDBREAKING SCIENTIFIC DISCOVERIES AND PERSONAL ENCOUNTERS WITH PLANTS by Monica Gagliano, Suzanne Simard
In this "phytobiography"—a collection of stories written in partnership with a plant—research scientist Monica Gagliano reveals the dynamic role plants play through her research into plant communication and cognition. The book draws on up-close-and-personal encounters with the plants themselves, as well as plant shamans, indigenous elders, and mystics from around the world and integrates these experiences with an incredible research journey and the groundbreaking scientific discoveries that emerged from it.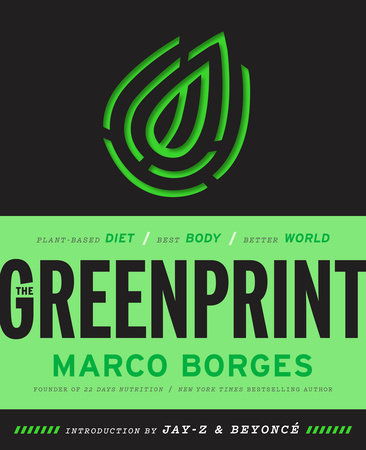 The Greenprint: Plant-Based Diet, Best Body, Better World by Marco Borges, Jay-Z, Beyoncé
New York Times bestselling author and CEO of 22 Days Nutrition, Marco Borges introduces one of the most inclusive, practical, and revolutionary plant-based lifestyle plans – The Greenprint. By following its 22 proven effective guidelines, you will shift your mindset, improve your health, lose weight, and impact the planet for the better.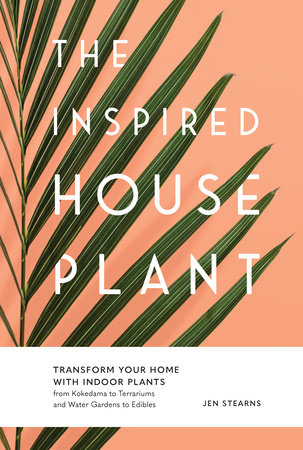 The Inspired Houseplant: Transform Your Home with Indoor Plants from Kokedama to Terrariums and Water Gardens to Edibles by Jen Stearns
The ultimate go-to guide for aspiring indoor gardeners, this book offers inspiration and instruction to envision and create your own gorgeous in-home garden spaces. Whether you are looking to pick a statement plant for your living room, create a terrarium centerpiece, or arrange an artful display of air plants, this book will provide the tools you need.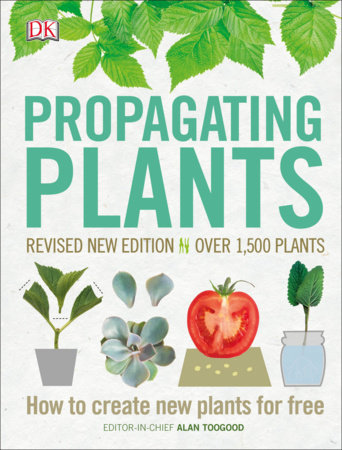 PROPAGATING PLANTS: HOW TO CREATE NEW PLANTS FOR FREE by Alan Toogood
From amaryllis to zinnias, this book is an indispensable manual for any gardener; useful for budding houseplant owners with an interest in propagating succulents and indispensable for anyone who wants to expand their range of plant cuttings. Fill your garden with beautiful plants for next to nothing with the brand-new edition of the most comprehensive guide to propagating plants ever published.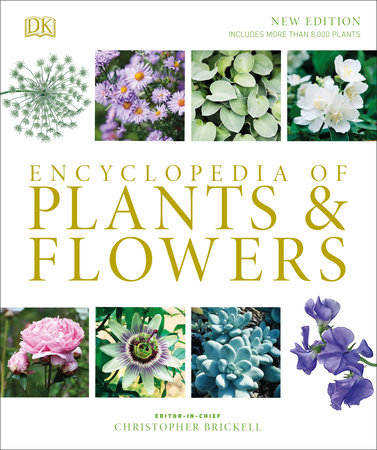 ENCYCLOPEDIA OF PLANTS AND FLOWERS by Christopher Brickell
Choose the right plants for your garden and find all the inspiration and guidance you need with TheEncyclopedia of Plants & Flowers. Drawing on expert advice from the RHS, this best-selling book features a photographic catalogue of more than 4000 plants and flowers, all organized by color, size, and type, to help you select the right varieties for your outdoor space. Discover perennials, bulbs, shrubs, and trees, succulents, and ornamental shrubs, all showcased in beautiful, full-color photography.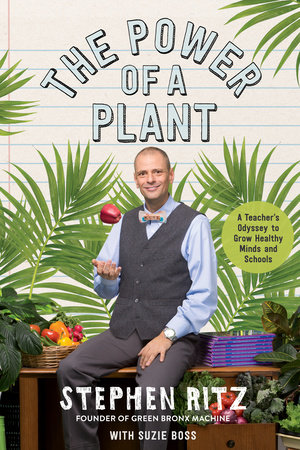 THE POWER OF A PLANT: A TEACHER'S ODYSSEY TO GROW HEALTHY MINDS AND SCHOOLS by Stephen Ritz, Suzie Boss
Stephen Ritz became a teacher more than 30 years ago. In 2004, he was teaching in the South Bronx at a high school with rampant crime and a 17 percent graduation rate. After what can only be defined as a cosmic experience where a flower broke up a fight in his classroom, he saw a way to start tackling his school's problems: plants. He flipped his curriculum to integrate gardening as an entry point for all learning. What has happened since has become an international phenomenon. In The Power of a Plant, Ritz highlights how greening a curriculum allows students to grow their capacity to better their lives.
FOR YOUNGER READERS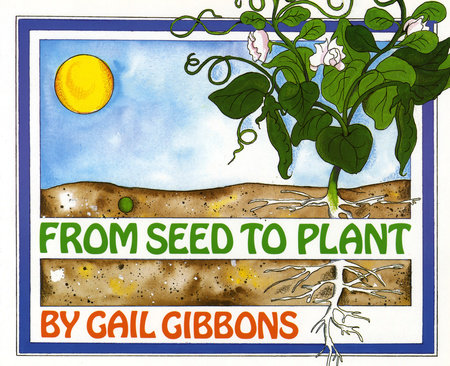 FROM SEED TO PLANT by Gail Gibbons
With simple language and bright illustrations, non-fiction master Gail Gibbons introduces young readers to the processes of pollination, seed formation, and germination. Important vocabulary is reinforced with accessible explanation and colorful, clear diagrams showing the parts of plants, the wide variety of seeds, and how they grow. The book includes instructions for a seed-growing project, and a page of interesting facts about plants, seeds, and flowers.
NATIONAL GEOGRAPHIC READERS: PLANTS (LEVEL 1 CO-READER) by Kathryn Williams
Adult and child readers will learn all about plants together in this new Co-reader from National Geographic Kids. Find out how plants grow as well as the different parts of plants, seeds, and flowers.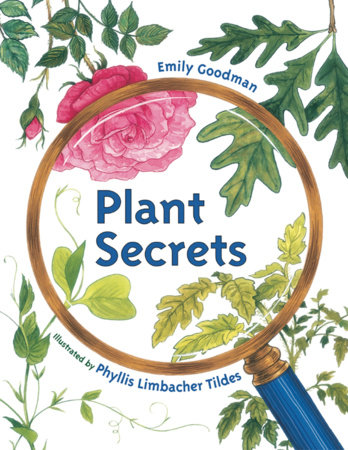 PLANT SECRETS by Emily Goodman, Phyllis Limbacher Tildes
Young scientists will love this nature mystery that reveals the secrets hiding in seeds, plants, flowers, and fruits throughout the life cycle of various flora. Curiosity will bloom in this introduction to botany and primary nature science.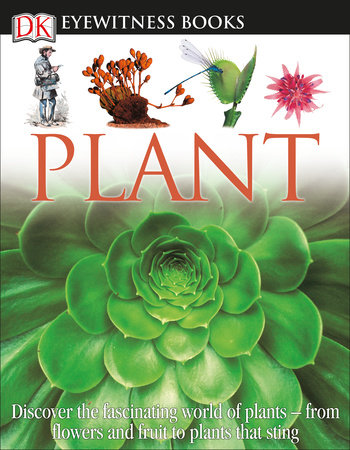 PLANT: DISCOVER THE FASCINATING WORLD OF PLANTS FROM FLOWERS AND FRUIT TO PLANTS THAT STING (DK Eyewitness Books) by David Burnie
Stunning real-life photographs of flowers, fruits, seeds, leaves, and more offer a unique "eyewitness" view of the natural history of plant anatomy and growth.See the biggest flower in the world, where a seed develops, what the inside of a plant stem looks like, how a flower attracts insects, what a plant's reproductive organs look like, how a dandelion spreads its seeds, and much more.
For more on these and related titles visit the collection: Plants!
---
There's a Book for That! is brought to you by Penguin Random House's Sales department. Please follow our Tumblr by clicking here—and share this link with your accounts: theresabookforthat.tumblr.com. Thank you!
Did you see something on the news or read about something on your commute? Perhaps you noticed something trending on Twitter? Did you think: "There's a book for that!"? Then please, send it our way at theresabookforthat@penguinrandomhouse.com
Posted: September 27, 2019