Friday Reads: Friendship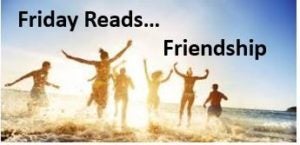 "Lots of people want to ride with you in the limo, but what you want is someone who will take the bus with you when the limo breaks down." — Oprah Winfrey
With the proliferation of social media "friendship" has taken on broader meaning. Still, we all know what a good friend is and Sunday, August 4th is World Friendship Day – as proclaimed by U.S. Congress in 1935. So hug a friend! Research shows that friendship and longevity are linked. To honor the bond, here are some special books – for adults and children – perfect for sharing with your friends…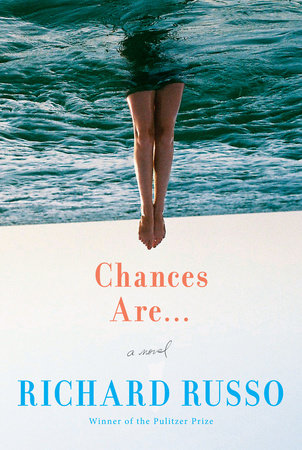 CHANCES ARE . . . A NOVEL by Richard Russo
From the Pulitzer Prize-winning author of Empire Falls comes a new revelation: a riveting story about the abiding yet complex power of friendship. Shot through with Russo's trademark comedy and humanity, Chances Are… also introduces a new level of suspense and menace that will quicken the reader's heartbeat throughout this absorbing saga of how friendship's bonds are every bit as constricting and rewarding as those of family or any other community.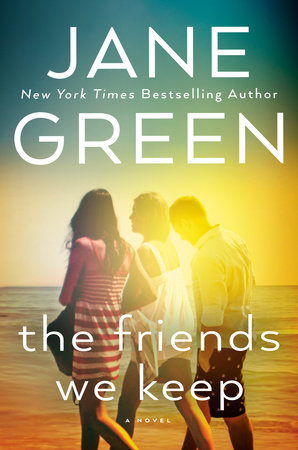 THE FRIENDS WE KEEP by Jane Green
Evvie, Maggie, and Topher have known each other since university. Their friendship was something they swore would last forever. By their thirtieth reunion, these old friends have lost touch with each other and with the people they dreamed of becoming. Together again, they have a second chance at happiness…until a dark secret is revealed that changes everything. The Friends We Keep is about how despite disappointments we've had or mistakes we've made, it's never too late to find a place to call home.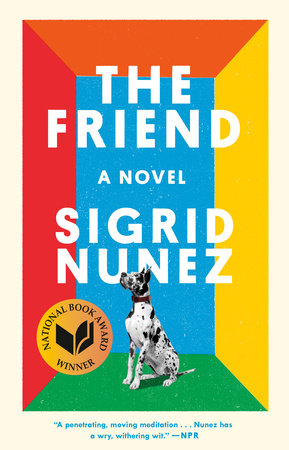 THE FRIEND: A NOVEL by Sigrid Nunez
Winner of the National Book Award
A moving story of love, friendship, grief, healing, and the magical bond between a woman and her dog.
WOMEN IN SUNLIGHT: A NOVEL by Frances Mayes
Written with Frances Mayes's trademark warmth, heart, and delicious descriptions of place, food, and friendship, Women in Sunlight is the story of four American strangers who bond in Italy and change their lives over the course of an exceptional year.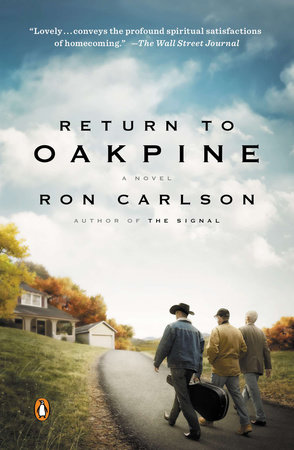 RETURN TO OAKPINE by ROn Carlson
In this tender and nostalgic portrait of western American life, Carlson tells the story of four middle-aged friends who once played in a band while growing up together in small-town Wyoming. One of them, Jimmy Brand, left for New York City and became an admired novelist. Thirty years later in 1999, he's returned to die. Jimmy's arrival sends the other men's dreams and expectations, realized and deferred, whirling to the surface. And now that they are reunited, getting the band back together might be the most essential thing they ever do.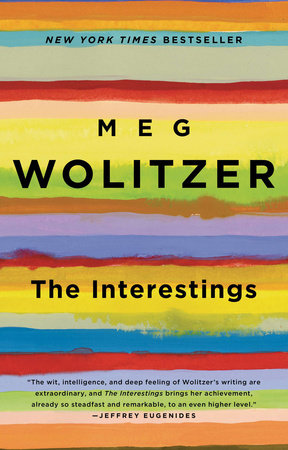 THE INTERESTINGS: A NOVEL by Meg Wolitzer
The summer that Nixon resigns, six teenagers at a summer camp for the arts become inseparable. Decades later the bond remains powerful, but so much else has changed. In The Interestings, Wolitzer follows these characters from the height of youth through middle age. Wide in scope, ambitious, and populated by complex characters who come together and apart in a changing New York City, The Interestings explores the meaning of talent; the nature of envy; the roles of class, art, money, and power; and how all of it can shift and tilt precipitously over the course of a friendship and a life.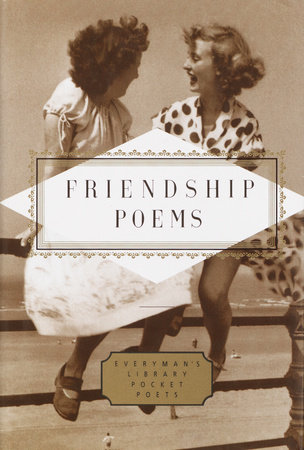 FRIENDSHIP POEMS edited by Peter Washington
A celebration of friendship in all its aspects–from the delight of making a new friend to the serene joys of longtime devotion. Poems about best friends, false friends, dear friends, lost friends, even animal friends. These poems have been selected from the work of great poets in all times and places, including Emily Dickinson, W.H. Auden, Henry Thoreau, Shakespeare, Sappho, Robert Frost, Rudyard Kipling, Walt Whitman, and many others.
TEXT ME WHEN YOU GET HOME: THE EVOLUTION AND TRIUMPH OF MODERN FEMALE FRIENDSHIP by Kayleen Schaefer
A personal and sociological examination—and ultimately a celebration—of the evolution of female friendship in pop culture and modern society. Journalist Kayleen Schaefer relays her journey of modern female friendship: from being a competitive teenager to trying to be one of the guys in the workplace to ultimately awakening to the power of female friendship and the soulmates, girl squads, and chosen families that come with it.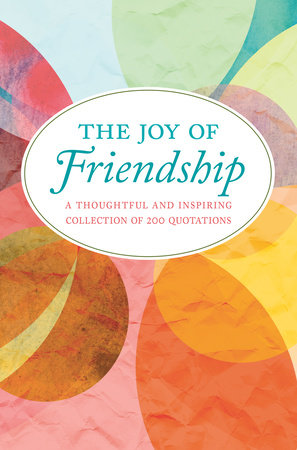 THE JOY OF FRIENDSHIP: A THOUGHTFUL AND INSPIRING COLLECTION OF 200 QUOTATIONS by Jackie Corley
From childhood friendships to lifelong best buddies, it is the friendships we build along the way that defines who we are and what our lives are about. As Aristotle said, a friend is "a soul living in two bodies." The Joy of Friendship collects this and other wisdoms to help you better appreciate those who make your world better.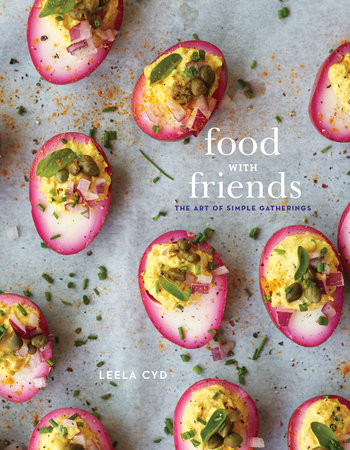 FOOD WITH FRIENDS: THE ART OF SIMPLE GATHERINGS: A COOKBOOK by Leela Cyd
The best gatherings are simple, yet somehow special. These effortless recipes for brunch, teatime, happy hours, picnics, potlucks, and dessert all include a whimsical twist: a few slices of French toast doused in lavender syrup, rainbow chard empanadas served with pistachio crema, or a vibrant purple cauliflower hummus. With tips on creating an inviting table, stocking a pantry to make last-minute nibbles, and packing delicious parting gifts for guests, Food with Friends will inspire any get-together, however large or small.
FOR YOUNGER READERS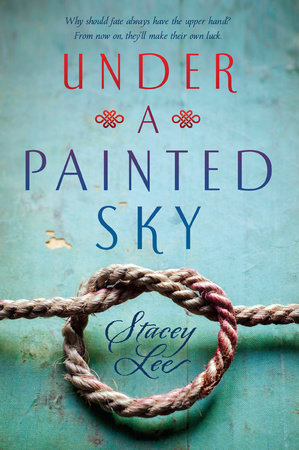 UNDER A PAINTED SKY by Stacey Lee
This beautifully written debut, young adult novel is an exciting adventure and heart-wrenching survival tale. But above all else, it's a story about perseverance and trust that will restore your faith in the power of friendship.
THE FRIENDSHIP WAR by Andrew Clements
Stickers, Silly Bandz, Rainbow Looms, fidget spinners…buttons?! This school story about friendship and fads, from the bestselling author of Frindle, is perfect summer reading in anticipation of back-to-school.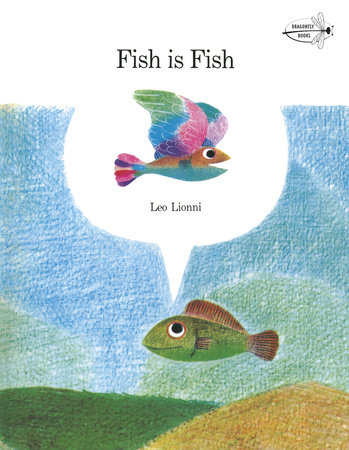 FISH IS FISH by Leo Lionni
Two best friends, a minnow and a tadpole, are practically inseparable until the tadpole grows legs and decides to explore the world beyond the pond. When the tadpole, now a frog, returns to tell his friend of the extraordinary things he's seen, the minnow, now a fish, tries to follow in his footsteps, but quickly finds that land is not what he expected. Friendship truly saves the day in this imaginative tale of a fish out of water.
For more on these and other friendly titles visit Friendship
---
There's a Book for That! is brought to you by Penguin Random House's Sales department. Please follow our Tumblr by clicking here—and share this link with your accounts: theresabookforthat.tumblr.com. Thank you!
Did you see something on the news or read about something on your commute? Perhaps you noticed something trending on Twitter? Did you think: "There's a book for that!"? Then please, send it our way at theresabookforthat@penguinrandomhouse.com
Posted: August 2, 2019