Friday Reads: From Page to Screen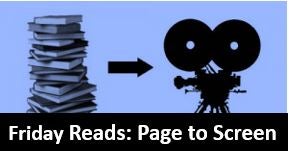 Labor Day weekend is upon us. Labor Day, the first Monday in September, is dedicated to the achievements of American workers. What better way to honor work than by relaxing with a good book? Grab the snacks because we can't think of anything that fits the bill more perfectly than books adapted for the big and smaller screen this season. Here's a fine selection to complement your viewing: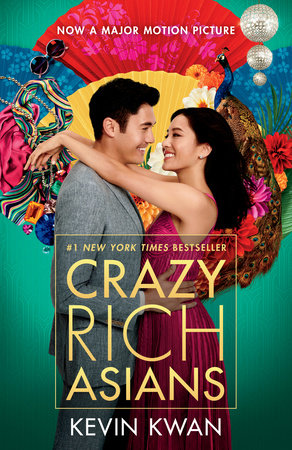 CRAZY RICH ASIANS (Movie Tie-In Edition) by Kevin Kwan
Now a box office hit! Here is the funny, juicy first novel in the bestselling Crazy Rich Asians trilogy, in which the heir to one of the most massive fortunes in Asia brings his ABC (American-born Chinese) girlfriend home to meet the family…without telling her that they're loaded. The film stars Constance Wu and Henry Golding. Watch the trailer
JULIET, NAKED by Nick Hornby
Now in theatres starring Rose Byrne, Chris O'Dowd and Ethan Hawke: Watch the trailer.
From the beloved New York Times– bestselling author, a quintessential Nick Hornby tale of music, super-fandom, and the truths and lies we tell ourselves about life and love.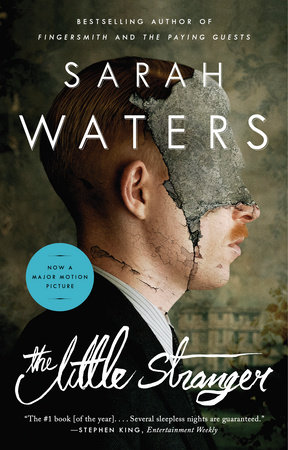 THE LITTLE STRANGER (Movie Tie-In) by Sarah Waters
In theatres on August 31st; Watch the trailer.
A chillingly rendered ghost story about which Stephen King says "several sleepless nights are guaranteed." (Entertainment Weekly).
One postwar summer, in his home in rural Warwickshire, Dr. Faraday is called to a patient at Hundreds Hall. Home to the Ayres family for more than two centuries, the Georgian house, once impressive and handsome, is now in decline. Its owners—mother, son, and daughter—are struggling to keep pace with a changing society. But are the Ayreses haunted by something more sinister than a dying way of life? Little does Dr. Faraday know how closely, and how terrifyingly, their story is about to become entwined with his.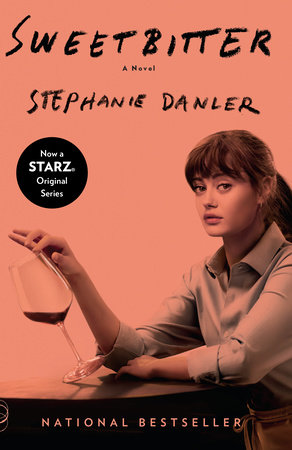 SWEETBITTER by Stephanie Danler
Now airing on Starz:  Watch the trailer.
Newly arrived in New York City, twenty-two-year-old Tess lands a job working front of house at a celebrated downtown restaurant. What follows is her education: in champagne and cocaine, love and lust, dive bars and fine dining rooms, as she learns to navigate the chaotic, enchanting, punishing life she has chosen. The story of a young woman's coming-of-age, set against the glitzy, grimy backdrop of New York's most elite restaurants, in Sweetbitter Stephanie Danler deftly conjures the nonstop and high-adrenaline world of the food industry and evokes the infinite possibilities, the unbearable beauty, and the fragility and brutality of being young and adrift.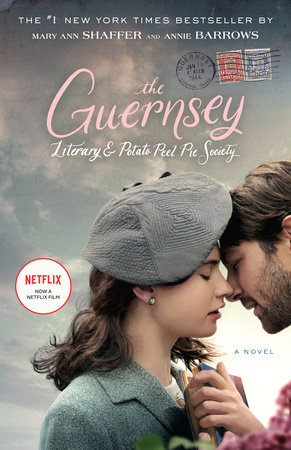 THE GUERNSEY LITERARY AND POTATO PEEL PIE SOCIETY (Movie Tie-In Edition) by Mary Ann Shaffer, Annie Barrows
Now streaming on Netflix: Watch the trailer.
January, 1946: London is emerging from the shadow of the Second World War, and writer Juliet Ashton is looking for her next book subject. Who could imagine that she would find it in a letter from a man she's never met, a native of the island of Guernsey, who has come across her name in a book by Charles Lamb? As Juliet and her new correspondent exchange letters, Juliet is drawn into the world of this man and his friends—and what a wonderfully eccentric world it is. The Guernsey Literary and Potato Peel Pie Society—a book club born as a spur-of-the-moment alibi when its members were discovered breaking curfew by the Germans occupying their island—boasts an outstanding cast of characters, from pig farmers to phrenologists, literature lovers all. Juliet knows she has found the subject of her book, and possibly much more, and sets sail for Guernsey, changing the course of her life forever.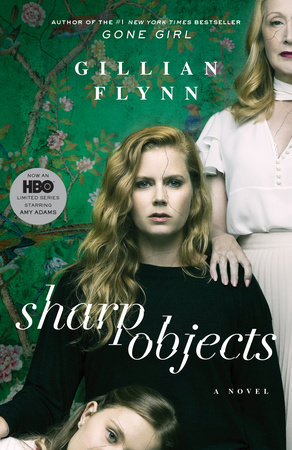 SHARP OBJECTS (Movie Tie-In): A Novel by Gillian Flynn
The breakout first novel by the blockbuster bestselling author of Gone Girl, in a tie-in edition to the eight- part HBO series starring Amy Adams:  Watch the trailer.
Fresh from a brief stay at a psych hospital, reporter Camille Preaker faces a troubling assignment: she must return to her tiny hometown to cover the murders of two preteen girls. For years, Camille has hardly spoken to her neurotic, hypochondriac mother or to the half-sister she barely knows: a beautiful thirteen-year-old with an eerie grip on the town. Now, installed in her old bedroom in her family's Victorian mansion, Camille finds herself identifying with the young victims—a bit too strongly. Dogged by her own demons, she must unravel the psychological puzzle of her own past if she wants to get the story—and survive this homecoming.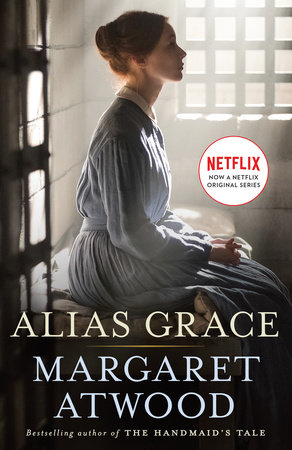 ALIAS GRACE (Movie Tie-In Edition) by Margaret Atwood
The basis of a 6-part Netflix original mini-series now streaming:  Watch the trailer.
From the bestselling author of The Handmaid's Tale. Alias Grace takes readers into the life of one of the most notorious women of the nineteenth century.
It's 1843, and Grace Marks has been convicted for her involvement in the vicious murders of her employer and his housekeeper and mistress. Some believe Grace is innocent; others think her evil or insane. Now serving a life sentence, Grace claims to have no memory of the murders. An up-and-coming expert in the burgeoning field of mental illness is engaged by a group of reformers and spiritualists who seek a pardon for Grace. He listens to her story while bringing her closer and closer to the day she cannot remember. What will he find in attempting to unlock her memories? Captivating and disturbing, Alias Graceshowcases bestselling, Booker Prize-winning author Margaret Atwood at the peak of her powers.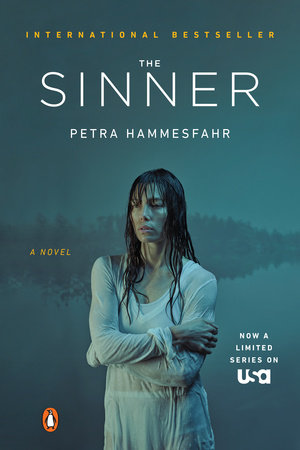 THE SINNER: A NOVEL (TV Tie-In) by Petra Hammesfahr, John Brownjohn
The basis for the Emmy-nominated "instantly gripping" (Washington Post) limited series on USA starring Jessica Biel now returning for season 2, The Sinner is an internationally bestselling psychological thriller surrounding an unexplained murder.  Watch the trailer
For more on these tie-ins and others visit page to screen
Posted: August 31, 2018