Friday Reads: Get Graphic!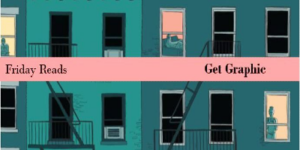 The genres of graphic novels and manga – where art and story intertwine to superior effect – continues to captivate and expand their readership. From media tie-ins, popular superheroes and villains to seminal periods in history and chronicles of emotional terrain, we've got you covered and invite you to Get Graphic!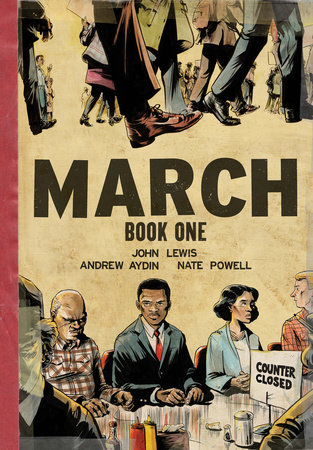 MARCH: BOOK ONE by John Lewis, Andrew Aydin, Nate Powell
Winner of the Robert F. Kennedy Book Award — Special Recognition
A Coretta Scott King Honor Book
March is a vivid first-hand account of John Lewis' lifelong struggle for civil and human rights, meditating in the modern age on the distance traveled since the days of Jim Crow and segregation. Rooted in Lewis' personal story, it also reflects on the highs and lows of the broader civil rights movement. Book One spans John Lewis' youth in rural Alabama, his life-changing meeting with Martin Luther King, Jr., the birth of the Nashville Student Movement, and their battle to tear down segregation through nonviolent lunch counter sit-ins, building to a stunning climax on the steps of City Hall.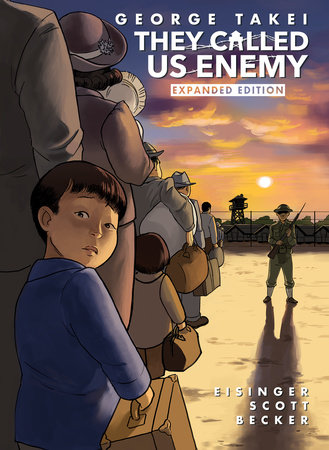 THEY CALLED US ENEMY by George Takei, Justin Eisinger, Steven Scott, Harmony Becker
A stunning graphic memoir recounting actor/author/activist George Takei's childhood imprisoned within American concentration camps during World War II. Experience the forces that shaped an American icon—and America itself—in this gripping tale of courage, country, loyalty, and love.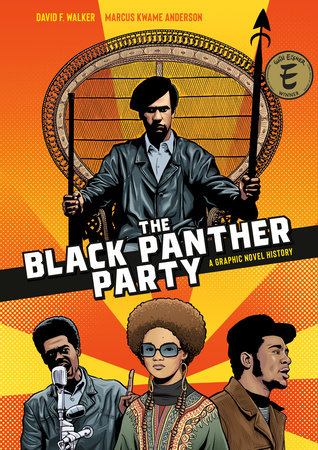 THE BLACK PANTHER PARTY: A GRAPHIC NOVEL HISTORY by David F. Walker, Marcus Kwame Anderson
Founded in Oakland, California, in 1966, the Black Panther Party for Self-Defense was a radical political organization that stood in defiant contrast to the mainstream civil rights movement. This gripping illustrated history explores the impact and significance of the Panthers, from their social, educational, and healthcare programs that were designed to uplift the Black community to their battle against police brutality through citizen patrols and frequent clashes with the FBI, which targeted the Party from its outset. Using dramatic comic book-style retellings and illustrated profiles of key figures, The Black Panther Party captures the major events, people, and actions of the party, as well as their cultural and political influence and enduring legacy.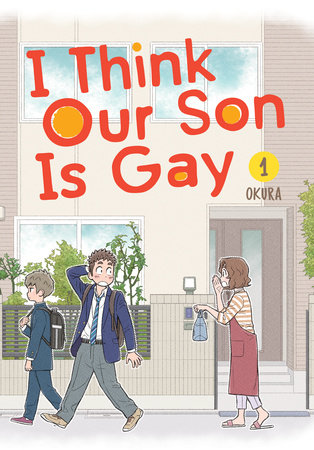 I THINK OUR SON IS GAY 01 by Okura
A doting mother and her two beloved sons, one of whom she thinks is probably gay, go about their daily lives in this hilarious and heartwarming LGBTQIA+-friendly family comedy!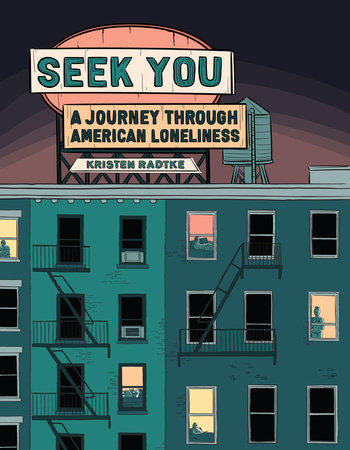 SEEK YOU: A JOURNEY THROUGH AMERICAN LONELINESS by Kristen Radtke
From the acclaimed author of Imagine Wanting Only This—a timely and moving meditation on isolation and longing, both as individuals and as a society. In Seek You, Kristen Radtke's wide-ranging exploration of our inner lives and public selves, Radtke digs into the ways in which we attempt to feel closer to one another, and the distance that remains. Through the lenses of gender and violence, technology and art, Radtke ushers us through a history of loneliness and longing, and shares what feels impossible to share.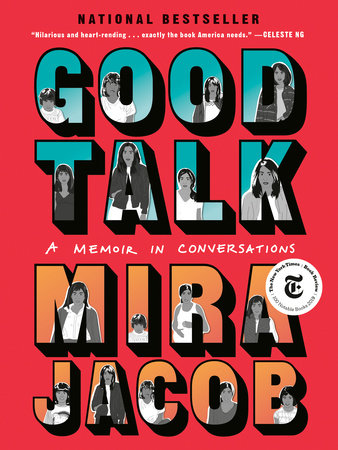 GOOD TALK: A MEMOIR IN CONVERSATIONS by Mira Jacob
Like many six-year-olds, Mira Jacob's half-Jewish, half-Indian son, Z, has questions about everything. At first they are innocuous enough, but as tensions from the 2016 election spread from the country into his own family, they become much, much more complicated. Trying to answer him honestly, Mira has to think back to where she's gotten her own answers—her most formative conversations about race, color, sexuality, and of course, love.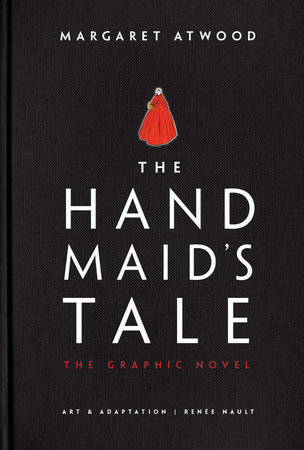 THE HANDMAID'S TALE (Graphic Novel) by Margaret Atwood, Renee Nault
In Margaret Atwood's dystopian future, environmental disasters and declining birthrates have led to a Second American Civil War. The result is the rise of the Republic of Gilead, a totalitarian regime that enforces rigid social roles and enslaves the few remaining fertile women. Offred is one of these, a Handmaid bound to produce children for one of Gilead's commanders. Deprived of her husband, her child, her freedom, and even her own name, Offred clings to her memories and her will to survive. Provocative, startling, prophetic, The Handmaid's Tale has long been a global phenomenon. With this beautiful graphic novel adaptation of Margaret Atwood's modern classic, beautifully realized by artist Renée Nault, the terrifying reality of Gilead has been brought to vivid life like never before.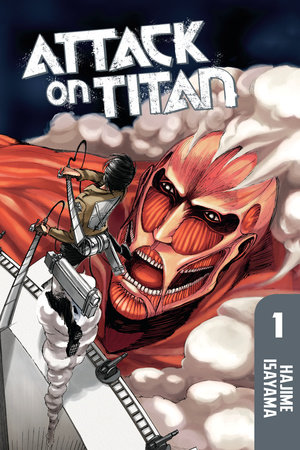 ATTACK ON TITAN 1 by Hajime Isayama
In this post-apocalytpic sci-fi story, humanity has been devastated by the bizarre, giant humanoids known as the Titans. Little is known about where they came from or why they are bent on consuming mankind. Seemingly unintelligent, they have roamed the world for years, killing everyone they see. For the past century, what's left of man has hidden in a giant, three-walled city. People believe their 50-meter-high walls will protect them from the Titans, but the sudden appearance of an immense Titan is about to change everything.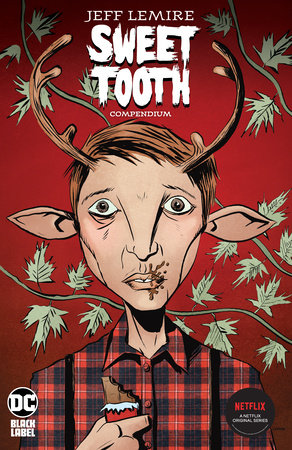 SWEET TOOTH COMPENDIUM by Jeff Lemire
An inexplicable plague has women giving birth to human-animal hybrid children all over the world. The deer-child Gus is left to fend for himself after his father dies, leaving him with more questions than answers. A cross between Bambi and Cormac McCarthy's The Road, Sweet Tooth follows the innocent journey of a young hybrid boy suddenly thrust out into a world no one can explain. Collects issues #1-40 in a new story-only collection that places the reader directly into the action and doesn't let up until the very last page!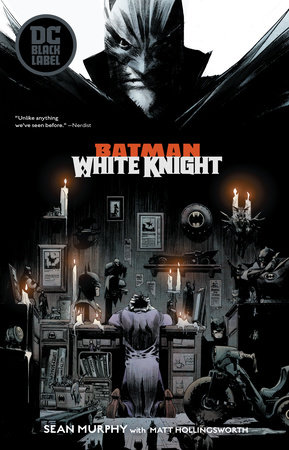 BATMAN: WHITE KNIGHT by Sean Murphy
A Newsweek Best Graphic Novel of the Year
Batman: White Knight follows the man now known as Jack Napier as he embarks on a quest to heal the city he once terrorized. After reconciling with his long-suffering partner, Harley Quinn, he sets in motion a carefully plotted campaign to discredit the one person whom he views as Gotham City's true enemy: Batman.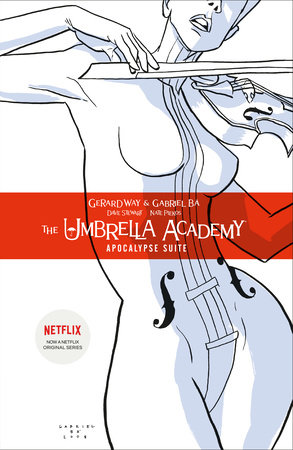 THE UMBRELLA ACADEMY VOLUME 1: APOCALYPSE SUITE by Gerard Way, Various
In an inexplicable worldwide event, forty-three extraordinary children were spontaneously born to women who'd previously shown no signs of pregnancy. Millionaire inventor Reginald Hargreeves adopted seven of the children; when asked why, his only explanation was, "To save the world." These seven children form the Umbrella Academy, a dysfunctional family of superheroes with bizarre powers. Their first adventure at the age of ten pits them against an erratic and deadly Eiffel Tower, piloted by the fearsome zombie-robot Gustave Eiffel. Nearly a decade later, the team disbands, but when Hargreeves unexpectedly dies, these disgruntled siblings reunite just in time to save the world once again.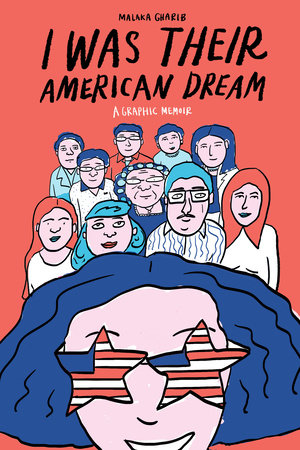 I WAS THEIR AMERICAN DREAM: A GRAPHIC MEMOIR by Malaka Gharib
One part Mari Andrew, one part Marjane Satrapi, I Was Their American Dream: A Graphic Memoir is a triumphant tale of self-discovery, a celebration of a family's rich heritage, and a love letter to American immigrant freedom. Malaka Gharib's illustrations come alive with teenage antics and earnest questions about identity and culture, while providing thoughtful insight into the lives of modern immigrants and the generation of millennial children they raised.
For more information on these and other popular graphic novels, visit Graphic Novels
---
There's a Book for That! is brought to you by Penguin Random House's Sales department. Please follow our Tumblr by clicking here—and share this link with your accounts: theresabookforthat.tumblr.com. Thank you!
Did you see something on the news or read about something on your commute? Perhaps you noticed something trending on Twitter? Did you think: "There's a book for that!"? Then please, send it our way at theresabookforthat@penguinrandomhouse.com
Posted: July 30, 2021