Friday Reads: Ghost Stories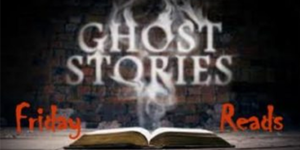 Boo! Who goes there? With Halloween around the corner, the mood is right for ghost stories and have we got a slew of spine-tingling tales for you this weekend…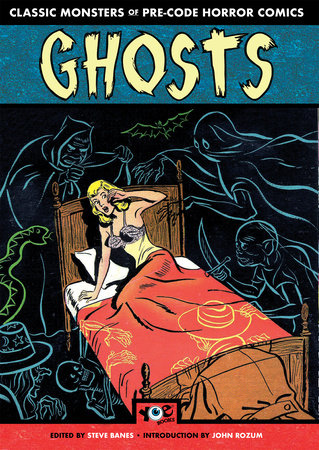 Ghosts: Classic Monsters of Pre-Code Horror Comics by Steve Banes, John Rozum
From the terror team that curdled your blood with Haunted Horror, Zombies, Return of the Zombies, Haunted Love, and Mummies, Ghosts is the latest and ghastly greatest in the Chilling Archives of Horror Comics collections. Over 240 pages of appalling apparitions, formidable phantoms, shuddery seances, shivery spooks 'n specters, and evil wraiths with much more than just revenge on their murdered minds! Featuring hair-raising precode '50s horror gems from Alex Toth, John Blummer, Sid Check, Lin Streeter, Ross Andru, Lou Cameron, King Ward, and many more. And be sure to cover your own head while gazing over a ghostly gallery of classic cover creeps!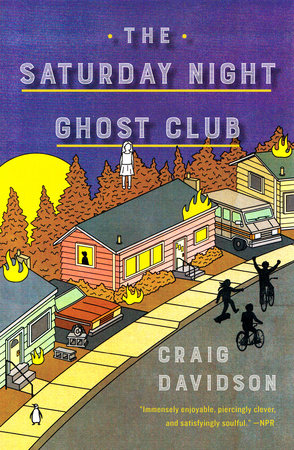 THE SATURDAY NIGHT GHOST CLUB: A NOVEL by Craig Davidson
A short, irresistible, and bittersweet coming-of-age story in the vein of Stranger Things and Stand by Me about a group of misfit kids who spend an unforgettable summer investigating local ghost stories and urban legends in 1980's Niagara Falls.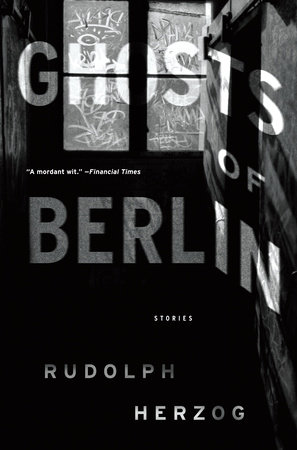 GHOSTS OF BERLIN: STORIES by Rudolph Herzog, Emma Rault
In these hair-raising stories from the celebrated filmmaker and author Rudolph Herzog, millennial Berliners discover that the city is still the home of many unsettled—and deeply unsettling—ghosts. And those ghosts are not very happy about the newcomers.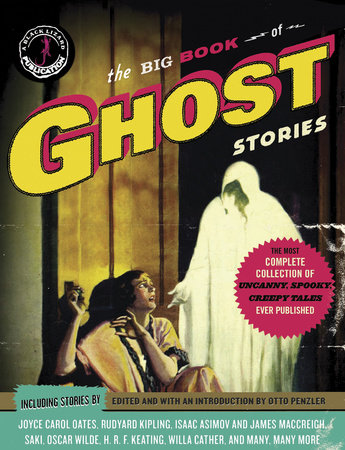 THE BIG BOOK OF GHOST STORIES by Otto Penzler
The Big Book of Ghost Stories is a chilling, enthralling collection of over 80 tales spanning over a hundred years, from the Victorian and Edwardian shivers of Rudyard Kipling and Saki to the pulp magazine era's lurid frighteners August Derleth and Henry S. Whitehead, to masters Joyce Carol Oates and Donald E. Westlake. Not to mention the twenty-first century tales that are sure to become classic—including some that have never before been anthologized. You'll encounter every type of spirit in these pages: Haunted houses, haunting lovers, friendly ghosts and vengeful wraiths will make your hair stand on end and even tickle your funny bone.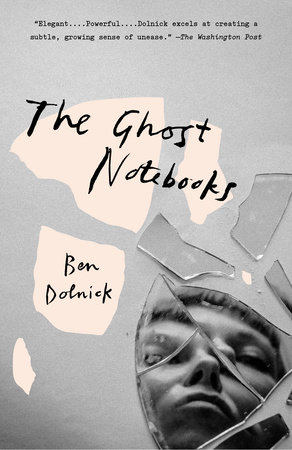 THE GHOST NOTEBOOKS: A NOVEL by Ben Dolnick
A supernatural story of love, ghosts, and madness, about a young couple, newly engaged, who become caretakers of a historic—and possibly haunted—museum in the tiny upstate New York town of Hibernia.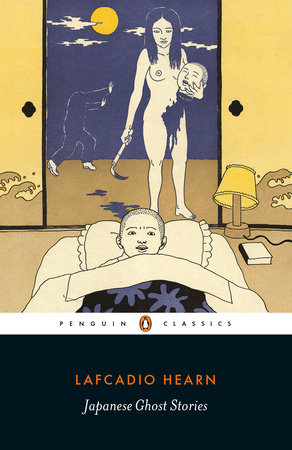 JAPANESE GHOST STORIES by Lafcadio Hearn, Introduction by Paul Murray
Lafcadio Hearn, a master storyteller, drew on traditional Japanese folklore, infused with memories of his own haunted childhood in Ireland, to create the chilling tales in Japanese Ghost Stories. They are today regarded in Japan as classics in their own right.
GUESTBOOK: GHOST STORIES by Leanne Shapton
In more than two dozen stories and vignettes, accompanied by an evocative curiosity cabinet of artifacts and images, Guestbook beckons us through the glimmering, unsettling evidence that marks our paths in life. "Reading [Guestbook] feels akin to walking through an art exhibit, each piece linked in ways that are ineffable but clear…yearning, like a ghost, lingers long after the stories are done."—NPR
FOR YOUNGER READERS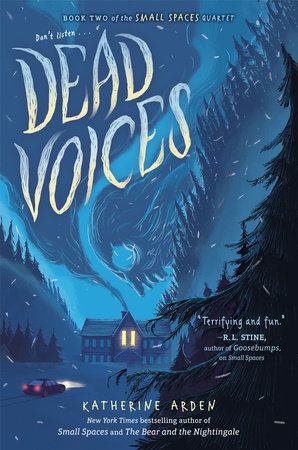 DEAD VOICES by Katherine Arden
Dead Voices is a terrifying follow-up to Small Spaces with thrills and chills galore and the captive foreboding of a classic ghost story.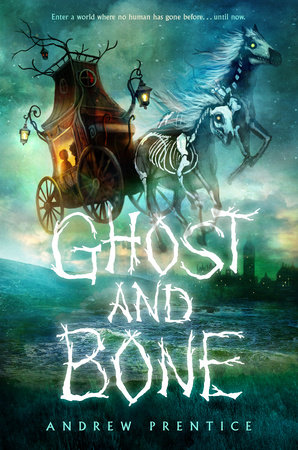 GHOST AND BONE by Andrew Prentice
A twisty middle grade adventure standalone for fans of Neil Gaiman. Oscar Grimstone is a normal kid—aside from his secret Curse. Whenever he touches something living, like a flower or his classroom goldfish, they always seem to die. But then Oscar discovers an even bigger secret: even though he is very much alive, he has the ability to transform into a ghost.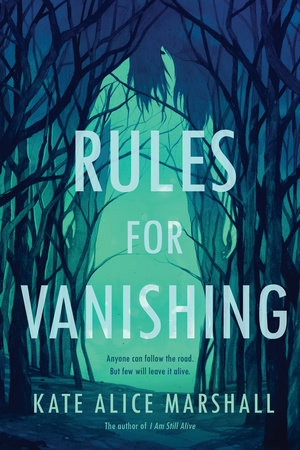 RULES FOR VANISHING by Kate Alice Marshall
In the faux-documentary style of "The Blair Witch Project" comes the campfire story of a missing girl, a vengeful ghost, and the girl who is determined to find her sister—at all costs.
For more on these and related titles visit Ghost Stories
---
There's a Book for That! is brought to you by Penguin Random House's Sales department. Please follow our Tumblr by clicking here—and share this link with your accounts: theresabookforthat.tumblr.com. Thank you!
Did you see something on the news or read about something on your commute? Perhaps you noticed something trending on Twitter? Did you think: "There's a book for that!"? Then please, send it our way at theresabookforthat@penguinrandomhouse.com
Posted: October 25, 2019