Friday Reads: Going Viral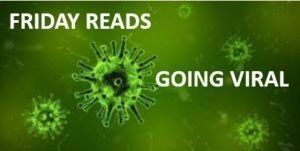 Andy Warhol was certainly prescient in 1968 when he said "In the future, everyone will be world-famous for 15 minutes" in a catalog for an exhibition of his work. Widespread fame has never been more available to the masses than in the 21st century where digital cameras and the internet make "going viral" possible – for better or worse. Not surprisingly, internet fame is a tantalizing theme for novelists – for reasons of social commentary and compelling character studies. The following diverse books, for adult and young adults, all share a "video goes viral" plot point. Topping the charts, of course, is Hank Green's debut novel: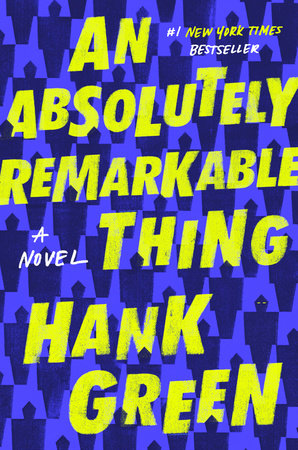 AN ABSOLUTELY REMARKABLE THING by Hank Green
In his much-anticipated debut novel, Hank Green—cocreator of Crash Course, Vlogbrothers, and SciShow—spins a sweeping, cinematic tale about a young woman who becomes an overnight celebrity before realizing she's part of something bigger, and stranger, than anyone could have possibly imagined. Compulsively entertaining and powerfully relevant, AN ABSOLUTELY REMARKABLE THING grapples with big themes, including how the social internet is changing fame, rhetoric, and radicalization; how our culture deals with fear and uncertainty; and how vilification and adoration spring for the same dehumanization that follows a life in the public eye.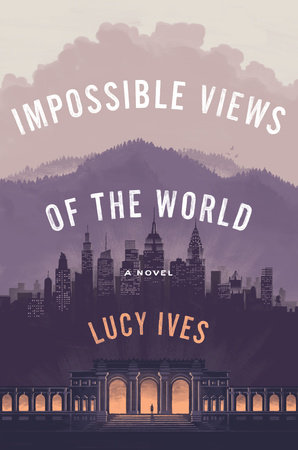 IMPOSSIBLE VIEWS OF THE WORLD by Lucy Ives
A witty, urbane, and sometimes shocking debut novel in which Stella Krakus, a curator at Manhattan's renowned Central Museum of Art, is having the roughest week in approximately ever. She unwittingly stars in a viral video that's making the rounds, and her mother–the imperious, impossibly glamorous Caro–wants to have lunch. It's almost more than she can overanalyze. But the appearance of a mysterious map, depicting a 19th-century utopian settlement, sends Stella on an all-consuming research mission. As she teases out the links between a haunting poem, several unusual novels, a counterfeiting scheme, and one of the museum's colorful early benefactors, she discovers an unbearable secret and charts a course out of the chaos of her own life.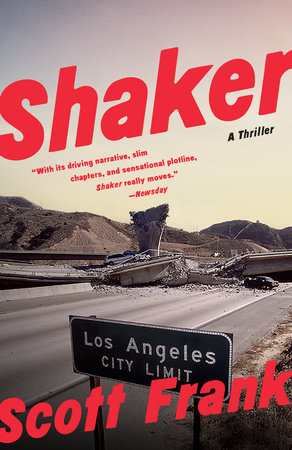 SHAKER: A THRILLER by Scott Frank
This gripping, darkly funny debut thriller from acclaimed screenwriter Scott Frank is "an L.A. story with a little bit of [Elmore] Leonard, a little bit of Day of the Locust, and a whole lot of earthquakes" (Interview).
Roy Cooper, a stoic, unassuming "errand runner" for New York criminals, is finishing up a job in Los Angeles a week after a powerful earthquake has wreaked havoc on the city. Wandering the streets of North Hollywood while looking for his car, Roy runs into four teenage gangbangers and finds himself in the last place he wants to be: the middle of another killing. A local resident catches the whole thing on camera in a video that goes viral. And Roy, by some twist of fate, comes out looking like the hero, losing the hit man's greatest weapon: anonymity.
FOR YOUNG ADULTS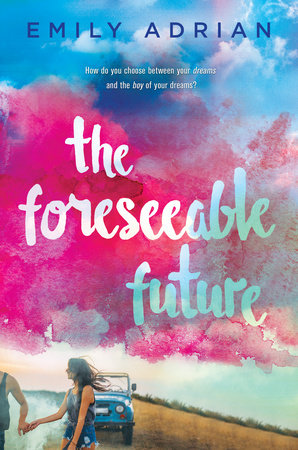 THE FORESEEABLE FUTURE by Emily Adrian
Audrey Nelson is planning for her future after graduation, but she has no idea her future contains a swoony summer romance, Internet fame, or a nursing home. When a video of her performing CPR at the beach goes viral, suddenly, Audrey's wanted for TV interviews and newspaper articles. And just when Audrey starts to love life at the nursing home where she works—Seattle comes knocking. Does she follow the path she set out for herself, even when it means leaving behind her boyfriend Seth and the cast of quirky patients she's come to care for? Or does she embrace a future with Seth—at least for the foreseeable future—at the cost of abandoning her dreams?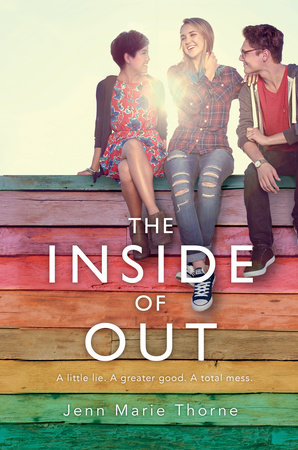 THE INSIDE OF OUT by Jenn Marie Thorne
When her best friend Hannah comes out the day before junior year, Daisy is all set to let her ally flag fly. Before you can spell LGBTQIA, she's leading the charge to end their school's antiquated ban on same-sex dates at dances—starting with homecoming. What Daisy doesn't expect is for "the cause" to blow up—thanks to Adam, the cute college journalist whose interview with Daisy for his college newspaper goes viral, catching fire in the national media. With the story spinning out of control, protesters gathering, Hannah left in the dust of Daisy's good intentions, and Daisy's attraction to Adam practically written in lights, Daisy finds herself caught between her bold plans, her bad decisions, and her big fat mouth.
For more on the tie-ins and others visit Going Viral
---
There's a Book for That! is brought to you by Penguin Random House's Sales department. Please follow our Tumblr by clicking here—and share this link with your accounts: theresabookforthat.tumblr.com. Thank you!
Did you see something on the news or read about something on your commute? Perhaps you noticed something trending on Twitter? Did you think: "There's a book for that!"? Then please, send it our way at theresabookforthat@penguinrandomhouse.com
Posted: October 5, 2018